Tech Companies Look for Options as Global Supply Chain Realities Take Hold
When the 200,000-ton cargo ship Ever Given became lodged in the Suez Canal last month, effectively shutting off one of the world's main shipping routes, a carefully-crafted crisis plan immediately went into effect to manage all aspects of the rescue operation.  As dredgers, barge operators, towers, crane operators and others worked to free the ship, a different team was in place to notify owners of affected shipments.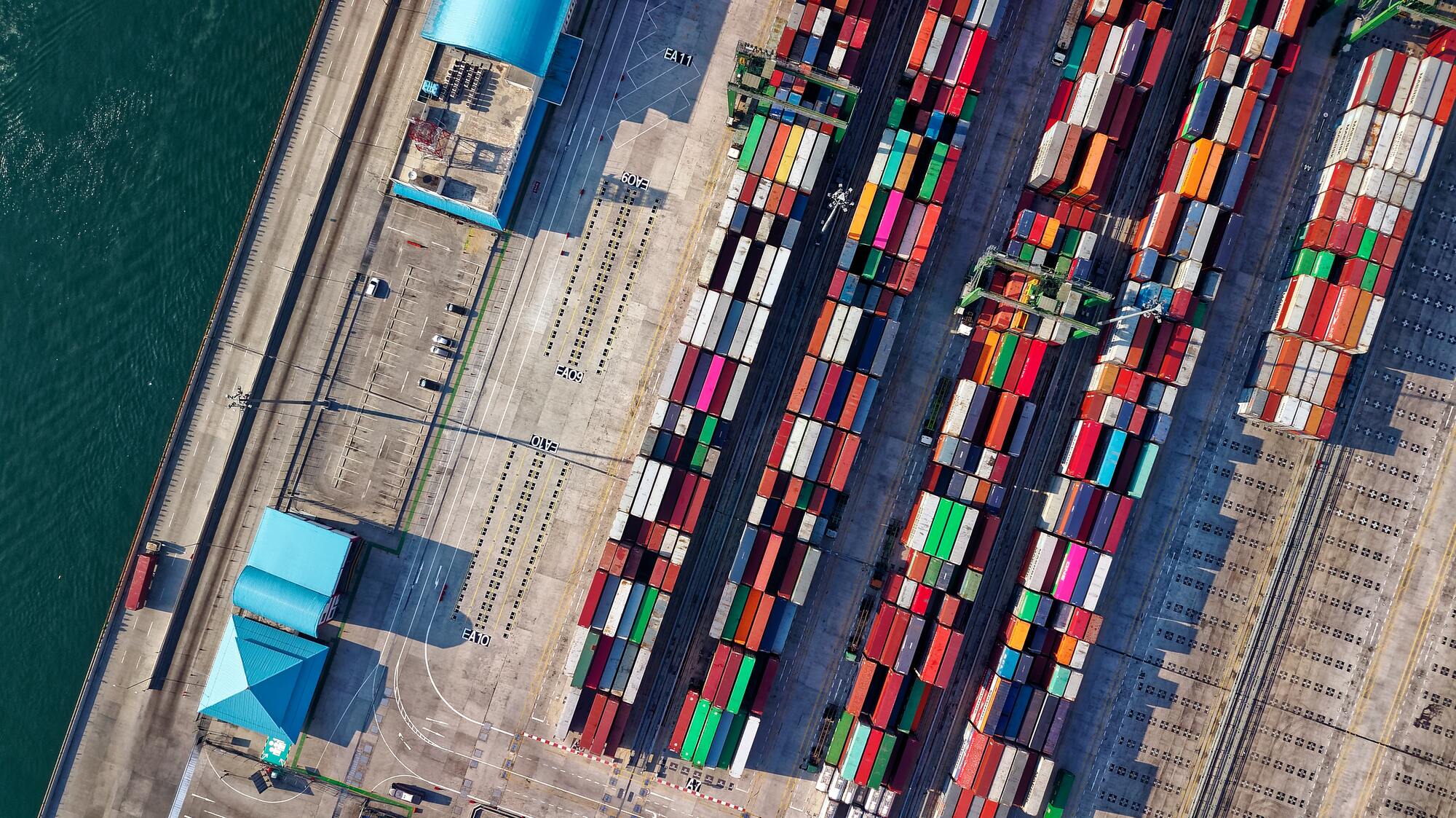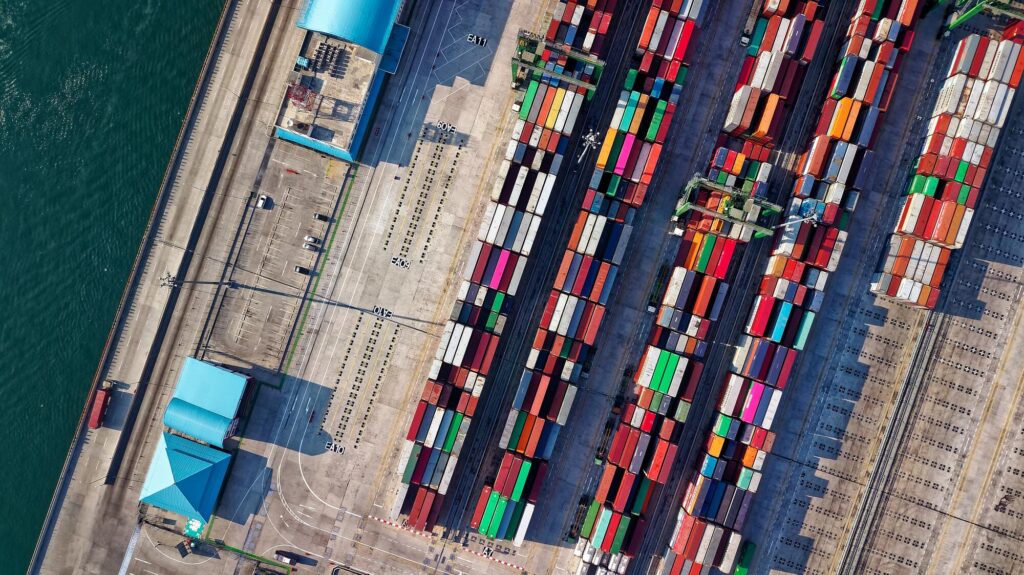 What types of industries were on the list of businesses to be notified?  Well, as the representative of international shipping association BIMCO told SupplyChainDive:  "This affects everyone, basically."
It's not hard to imagine how unsettling it was for companies to receive this news.  Afterall, the Ever Given grounding, which could be described as a "once-in-a-century" event, was preceded by a disturbing list of other "can't happen twice" events.  In the past few years alone, global shippers have endured supply chain-busting calamities that include:
The COVID-19 pandemic which forced a near-complete shutdown of all China-based manufacturing and global supply chains, and caused massive disruption

s

to international shipping, air and even trucking capabilities.
An escalating trade war between the U.S. and China. During the Trump Administration the trade tensions were marked by several waves of tariffs imposed on goods imported from China, followed by retaliatory tariffs imposed by China on U.S. goods.  So far the Biden Administration has kept those tariffs in place, and given no indication that any changes are imminent.
Taiwan is currently experiencing its worst water drought in almost 70 years, which has caused the government to dramatically reduce water supplies, thereby forcing factories to cut production. The impact is especially concerning for the country's world-leading semiconductor industry, and comes at a time when a global shortage of chips is hampering production across multiple chip-dependent industries.
The Shift Away From Asian-Based Supply
While any one of these events was enough to cause serious disruption, it was the pandemic, and the resulting product shortages that drew widespread attention to U.S. manufacturers' reliance on Asian-based – China in particular – supply chains.  In fact though, many companies had started shifting production away from China long before the virus took hold.  A February/March 2020 survey by Gartner, Inc. found one-third of global supply chain managers said they had already moved sourcing and manufacturing activities out of China, or planned to do so, within the next two-to-three years.
"Global supply chains were being disrupted long before COVID-19 emerged," Kamala Raman, senior director analyst with the Gartner Supply Chain Practice said in a press release announcing the survey results.  "Already in 2018 and 2019, the U.S.-China trade war made supply chain leaders aware of the weaknesses of their globalized supply chains and question the logic of heavily outsourced, concentrated and interdependent networks."
But, as companies considered their options, the realization set in that a complete withdrawal from China would, in most cases, be highly disruptive and prohibitively expensive.  An August 2020 report by Bank of America put a $1 trillion price tag over five years as the cost U.S. and European companies would pay for shifting all export-related manufacturing out of China.  This high cost would largely be due to deeply-entrenched manufacturing and distribution networks that have been established throughout China, built over periods of several decades. 
The Impact on Tech Companies
This is especially true among technology manufacturers.  Apple, according to the Wall Street Journal, relies on a workforce of more than three million indirect workers in China.  The iPhone and iPad-maker's manufacturing partner, Taiwan-based Foxconn Technology, hires hundreds of thousands of seasonal employees in China, "many of whom manually insert tiny screws and thin printed circuit boards during the iPhone assembly process."  One former Foxconn executive told the Journal that it would be "impossible" to find a comparable amount of unskilled and skilled labor elsewhere.
And beyond Foxconn, Apple's manufacturing prowess relies on networks of suppliers that provide highly-specialized parts and components, each of which is integral to product production.  In 2019, nearly 50 percent of Apple's suppliers – more than 380 companies — were Chinese companies or China-based factories. 
U.S. tech companies including Apple, Dell, and Hewlett-Packard, along with non-tech manufacturers such as Cummins, John Deere, Johnson & Johnson, 3M, and Caterpillar have relied on Chinese manufacturers and suppliers to build mutually-beneficial production processes.  U.S. manufacturers found production efficiency and reduced costs, while China was able to provide millions of good jobs and help fuel its economic growth.  Now though, that reliance has come under a microscope, with many questioning exactly why it would be so difficult for a U.S. manufacturer to leave China.
"Technology is just too complicated, and it is impossible to possess all the skills that are necessary in just one place"
According to Harvard Business School Professor Willy Shih, long-gone are the days when a manufacturer could design, source, and manufacture its products under a single roof, like Ford or General Motors once did.  "Technology is just too complicated, and it is impossible to possess all the skills that are necessary in just one place" Shih wrote in the Harvard Business Review.  "Consequently," he wrote, "manufacturers have turned to specialists and subcontractors who narrowly focus on just one area – and even those specialists have to rely on many others.  And just as the world has come to rely on different regions for natural resources like iron ore or lithium metal, so too has it become dependent on regions where these specialists reside."
This regionalization includes countries like Taiwan and South Korea, home to the world's largest semiconductor manufacturers; China with its corps of pharmaceutical ingredient suppliers; Japan and Germany's thriving robotics industry; and the precision-toolmaking attributed to Germany and Switzerland.
Is It Realistic to Withdraw Manufacturing From China?
Shih cites a "deep tiering of supply chains" as a consequence of these complicated relationships, whereby manufacturers depend on a core team of first-tier suppliers, which, in turn, relies on a second-tier, which relies on a third-tier, and so on, with visibility becoming more difficult and distant with each additional tier.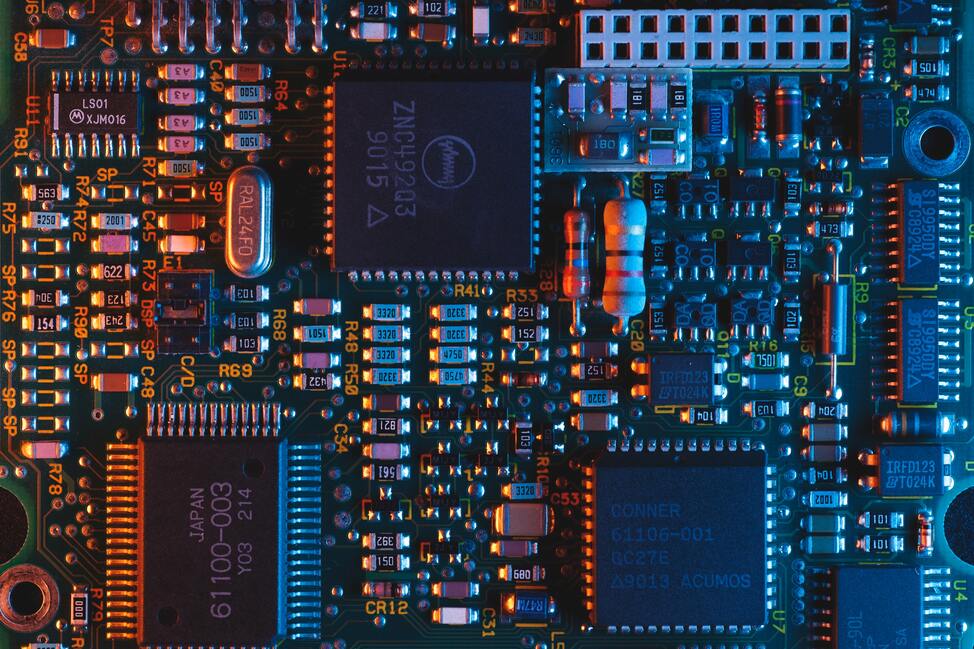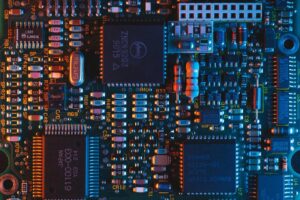 Such highly integrated and inter-dependent production processes have brought us to where we are today, and helps explain why, in many instances, a full-scale withdrawal from Asia is simply not an option.
Another consideration is the reluctance among many companies to jeopardize their share of the domestic Chinese market.  With its population of 1.4 billion people, China remains a highly-lucrative market for U.S. companies.  Research released in February 2021 by the U.S. Chamber of Commerce's China Center found a loss of access to Chinese customers would cause the U.S. semiconductor industry to lose as much as $125 billion in U.S. output, with repercussions that include 100,000 U.S. jobs and $13 billion in capital spending.
"Breaking up with China," a recent headline in Barron's proclaimed, "is hard to do."
Most companies are coming to understand this.  BioIntelliSense, a California-based medical device company considered moving production out of China when the pandemic struck, potentially to another location in Asia, Mexico or the United States.  But founder and CEO James Mault told The Washington Post those plans were eventually shelved in favor of remaining in China.  "The time it would take us to relocate the tools and get a manufacturing line stood up right now," Mault said,  "we're still looking at a much more reliable scenario," to remain in China.
This experience is supported by 2020 research from the American chambers of commerce in Beijing and Shanghai, which found the majority of U.S. companies operating in China had no plans to relocate production or sourcing activities due to COVID-19, and that 96 percent expected that things would return to normal within three to six months.  "In contrast to our global narratives, our China-based data suggests that the majority of our members will not be packing up and leaving anytime soon," Alan Beebe, president of the Beijing-based American Chamber of Commerce in China noted in a Reuters article.
Creating More Resiliency & Less Volatility
That said, while companies may not be completely pulling up stakes in China, a fair amount are shifting at least some production to less-volatile regions.  Countries including Vietnam, Thailand, India, Brazil and even Mexico have been among the beneficiaries.  Apple has moved some iPad and MacBook assembly from China to Vietnam, for example, while Sony, Sharp, and Harley-Davidson are among the companies that have shifted certain production to Thailand.
Beyond partial manufacturing shifts, Harvard's Shih suggests additional options for establishing supply chain resiliency, including diversifying sources for critical components and materials.  As examples, Shih sites Taiwan Semiconductor Manufacturing Company, the global leader in chip manufacturing, which spreads its "most important fabs" across three facilities located across Taiwan.  Similarly, Intel relies on multiple locations across the United States, Ireland, and Israel for microprocessor production.
Many companies are opting to partner with secondary "just in case" suppliers, located close to end-manufacturing sites, that can be called into action in the event of a supply chain disruption.  For many companies, these "back up" suppliers mitigate the risk of a simple, low-cost component taking down an entire assembly line. 
Late-2020 research by Jabil manufacturing services company found a majority of businesses listed "material availability, logistics and price escalations" as top supply chain concerns, with more than half citing "quick recovery and multi-sourcing" as key resilience goals.  Industrial equipment manufacturer Caterpillar, in fact, cites its use of alternate sources as an integral part of its supply chain success during the pandemic.
Caterpillar also cites its increased reliance on air freight, which came as a result of the dramatic capacity tightening in global cargo service.  As space on cargo ships became increasingly limited, and as ports worldwide were forced to shut down due to employee COVID spikes, adding days and weeks to transit times, shippers scrambled for alternatives.
How Air Freight Is Becoming Key For International Shipping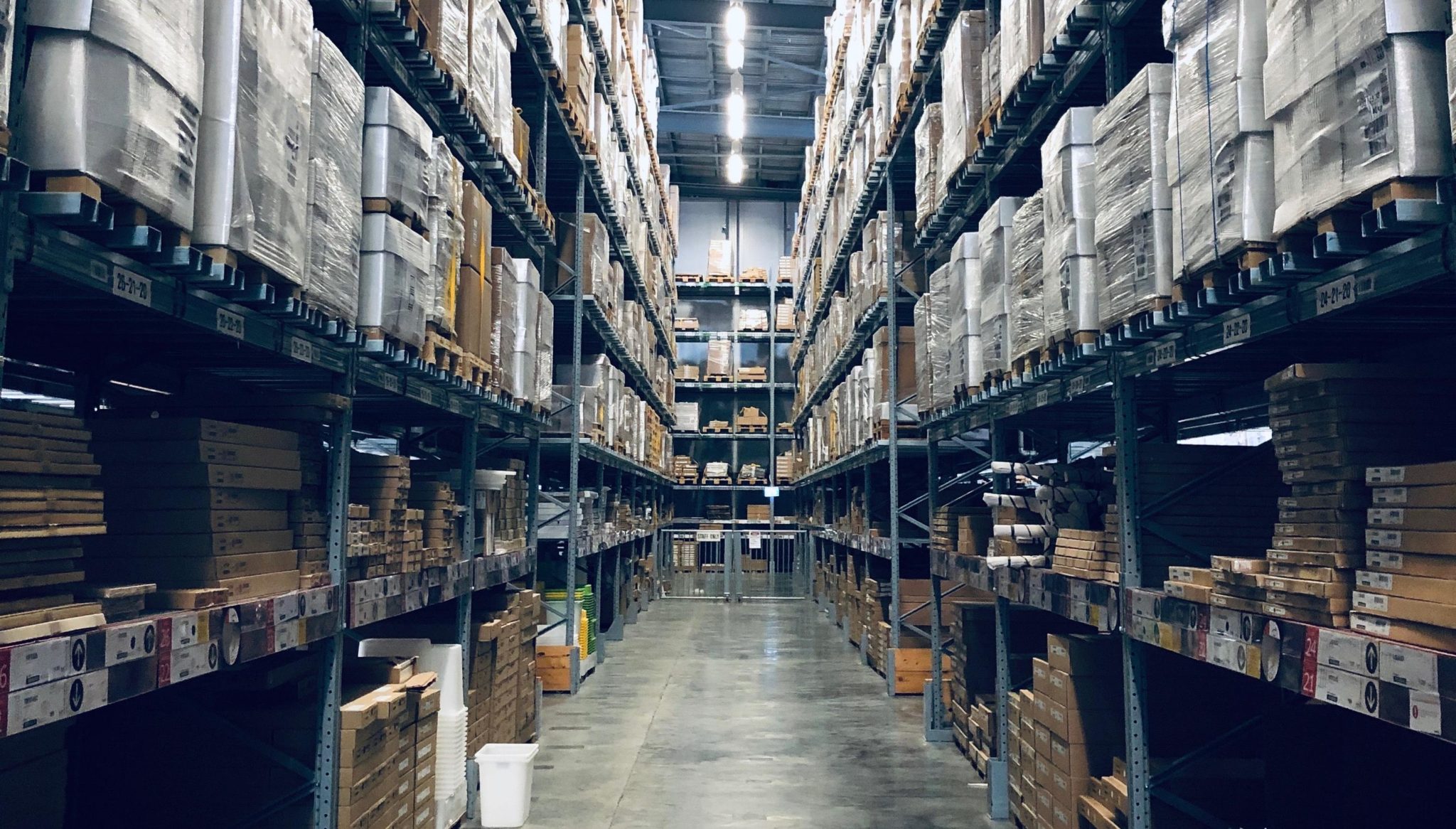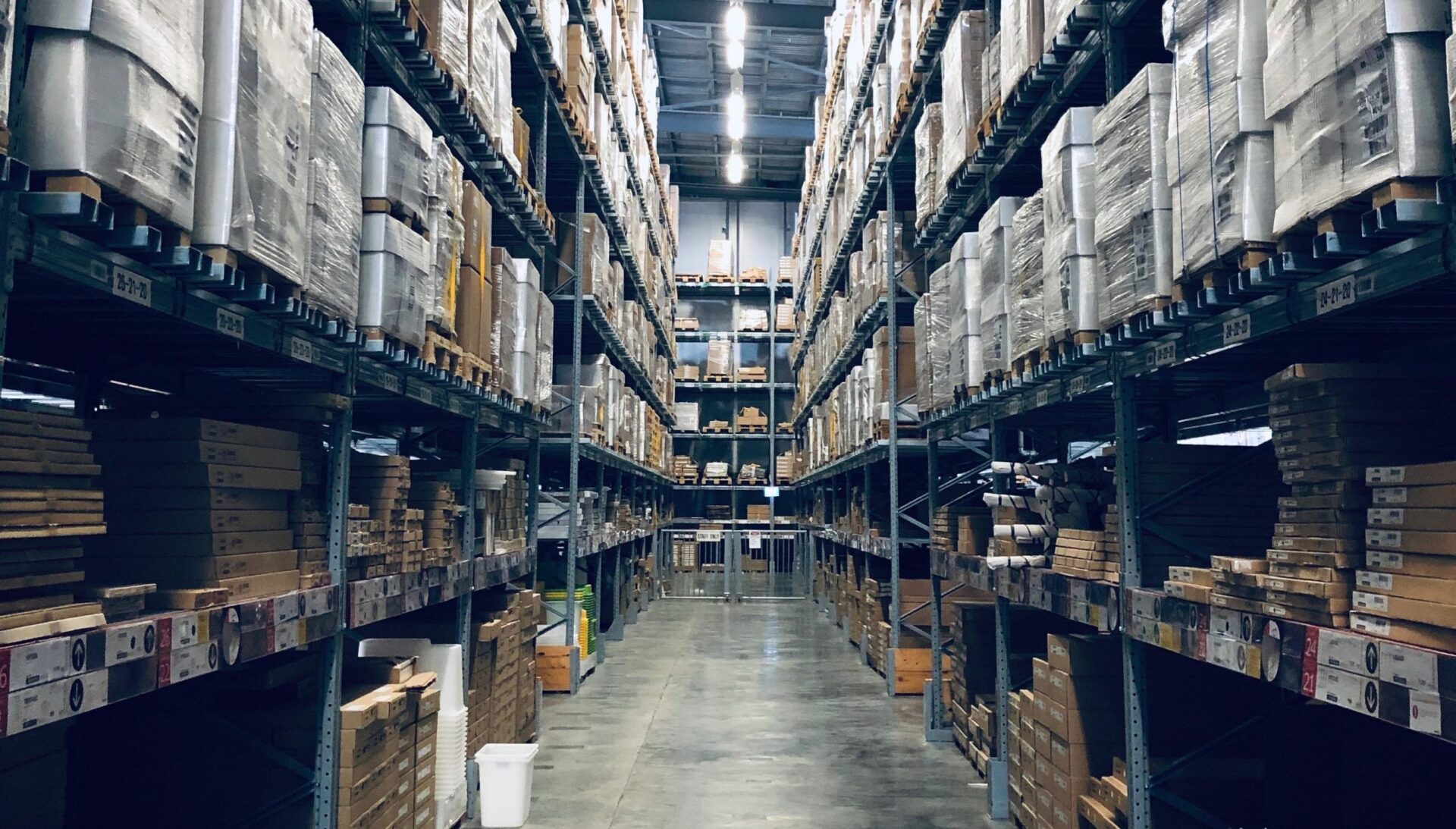 Air service was a preferred option for many, except the air cargo industry was also affected by the capacity squeeze.  As passenger air travel came to a standstill, so too did access to the important cargo holds that transport 80 percent of transatlantic freight, and 45 percent of Asian freight.  Available capacity was allocated to national governments, eager to secure supplies of PPE at any cost.
That initial crunch was followed by some smart thinking among the passenger airlines to transform idled planes into cargo carriers.  Air Canada in fact, was the first to remove rows of passenger seats to boost cargo capacity, a move that was followed by many others.  This innovative solution is known as "the preighter," and as many as 2,500 passenger aircraft globally have added cargo capacity.
Even as passengers begin returning to air travel, and airlines start restoring flights, cargo capacity is expected to remain constrained in the short term, with projections still unclear for next year and beyond.
As capacity continues to be an issue, it's not surprising the Jabil research found logistics changes have been a key "necessity" for a significant chunk of businesses.  Nearly half of businesses said they had to quickly identify new options for international shipping, and almost 40 percent were forced to develop new options for last mile delivery services.  Other changes included the implementation of technology systems, re-routing shipments to avoid border closures, and changing providers to be closer to customers.  Just three percent of businesses said they did not make any changes.
Another important finding of the Jabil research is that 99 percent of companies surveyed said they are investing in technologies and new services to address the pandemic's impact on supply chains.  99 percent.  It's hard to get 99 percent of businesses to agree on anything, which indicates the serious effect the pandemic has had on global supply chains.  But as companies explore their options for moving forward, they will be pleased to find flexible, innovative solutions to protect against future disruptions, and set a course for growth and positive outcomes.