Purolator International offers a full range of shipping options to U.S. businesses. When our customers require a service that helps them import to the U.S. from Canada, we can easily deliver.
If you have shipments that have to get to the U.S. efficiently and reliably, Purolator International can arrange to pick them up through its broad network in Canada. Once in our care, we will handle the customs process and deliver your shipment to its U.S destination. 
Begin Importing to the U.S.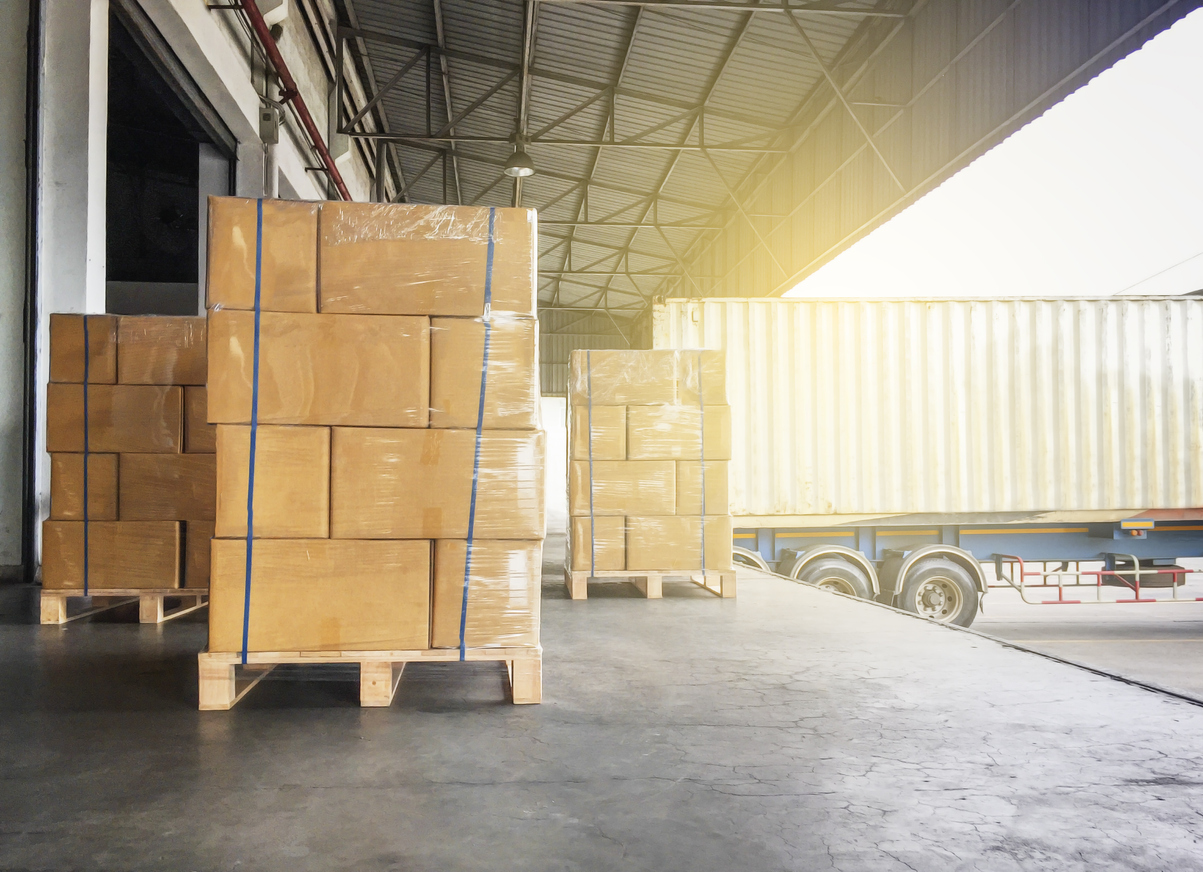 Shipping from Canada to the U.S. has the same advantages as all our services shipment pallets for 3pl services.
When you use Purolator International to ship from Canada to the U.S., you'll enjoy all the benefits that our northbound service offers. Importing from Canada can often be a complicated part of your supply chain and Purolator International can eliminate frustration in this area, even consolidating shipments from multiple points and delivering them to multiple destinations. This service also includes PuroTouch, our dedication to premium customer service that gives personal attention and management to your shipments. Additionally, all of our services offer tracking capabilities so you'll always know where your package is along the journey.
Our Importing Services
When you partner with Purolator International, you can get dependable freight shipping within the U.S. Our commercial shipping services allow us to address your importing requirements and ship your packages throughout the U.S. Whatever your shipping needs, you can rely on us to get your parcels and shipments safely to their destinations.
U.S. customs charges from Canada are a key concern for industrial manufacturers and other commercial businesses. With our services, you can let us handle costly Canada to U.S. import taxes and ensure your shipment requirements are addressed.
Courier
If you need to ship small, valuable packages quickly or find specialized shipping treatment because of package size or weight, our team can help. With our courier delivery service, we'll safely ship packages from Canada to the U.S., meeting consistent timelines and providing careful protection of your package along the way.
Our efficient delivery routes optimize processing and shipment based on your company's shipping profile. With access to an extensive supply chain network, we have the resources to make fast, reliable deliveries across the border.
Expedited Forwarding
Do you need to reach a broad market quickly and reliably? Our specialized delivery services can get your packages across the border without hassle or compliance concerns on your end. Whether you have an emergency delivery need or regular time-sensitive shipments, we'll transport your packages with minimal intervention required.
LTL
When waiting to fill up a truck is stalling your shipment processes, our Less Than Truckload service is your solution. We provide skid-level tracking and optimal transit times to promptly and securely deliver your shipment. With our solution, you can deliver packages sooner with considerable cost savings.
Parcel
If you need a more efficient solution for shipping small packages to the U.S., we offer parcel delivery services to manage border import compliance and delivery into the country. Our solutions are cost-effective, and we can deliver your shipment in two to eight days, depending on your needs.
Canada-to-US Importing Requirements
You'll need to manage some fundamental requirements to import from Canada to the U.S.
U.S. Customs From Canada
Whenever you transfer goods across the border into the U.S., you'll need to pay customs duties, as enforced by United States Customs and Border Protection (CBP). Canada-to-U.S. import tax varies depending on the product's type and country of origin. The minimum threshold for the import tax is $800, so shipments valued below that amount will not be subject to duties. The Harmonised Tariff Schedule (HTS) code determines the duties imposed on your specific goods.
U.S. customs officials will automatically inform you or your courier of the costs incurred for importing your goods. When you work with Purolator International, we can handle importing requirements for you and ensure your packages cross the border safely.
Other Requirements
Formal entry is the typical method for transporting commercial goods from Canada to the U.S. To meet formal entry requirements at the border, your courier needs to provide the following documents:
Importer ID Number
Bill of lading if the package is not a mail shipment
Commercial invoice to precisely represent your shipment's content and value
Harmonized System Tariff Classification (HS code)
Any licenses or permits for controlled goods
NAFTA Certificate of Origin
Entry manifest if not a mail shipment
Entry or immediate delivery for time-sensitive shipments
Choose Purolator International for Seamless Shipping From Canada to the U.S.
As a company, we prioritize offering the highest quality customer service for each client. With trained experts available to help you and advanced tracking features, we make importing from Canada to the U.S. seamless. We offer the flexibility and responsiveness you need for a superior shipping experience.
Ship with confidence when you choose Purolator International. For more information, get in touch with our team today.
Let Purolator International manage your shipping needs from Canada to the U.S. today
Usually, when we say, "We Deliver Canada," we're talking about bringing shipments to Canada, but we deliver Canada to the U.S., too! If your current shipping methods leave room for improvement, let Purolator International handle your Canada to U.S. shipping needs.
Contact us now