Whether your primary concern is speed, price, or remote destinations, we have the options to meet your needs. We always take the ultimate care with any shipment we receive, so you'll never have to worry about the quality of your delivery experience. Our extensive Canadian freight network goes coast to coast, getting your shipments to their final destination with minimal hand-offs to give you the best transit times and a lower risk of damages. 
Ship Freight to and From Canada With Ease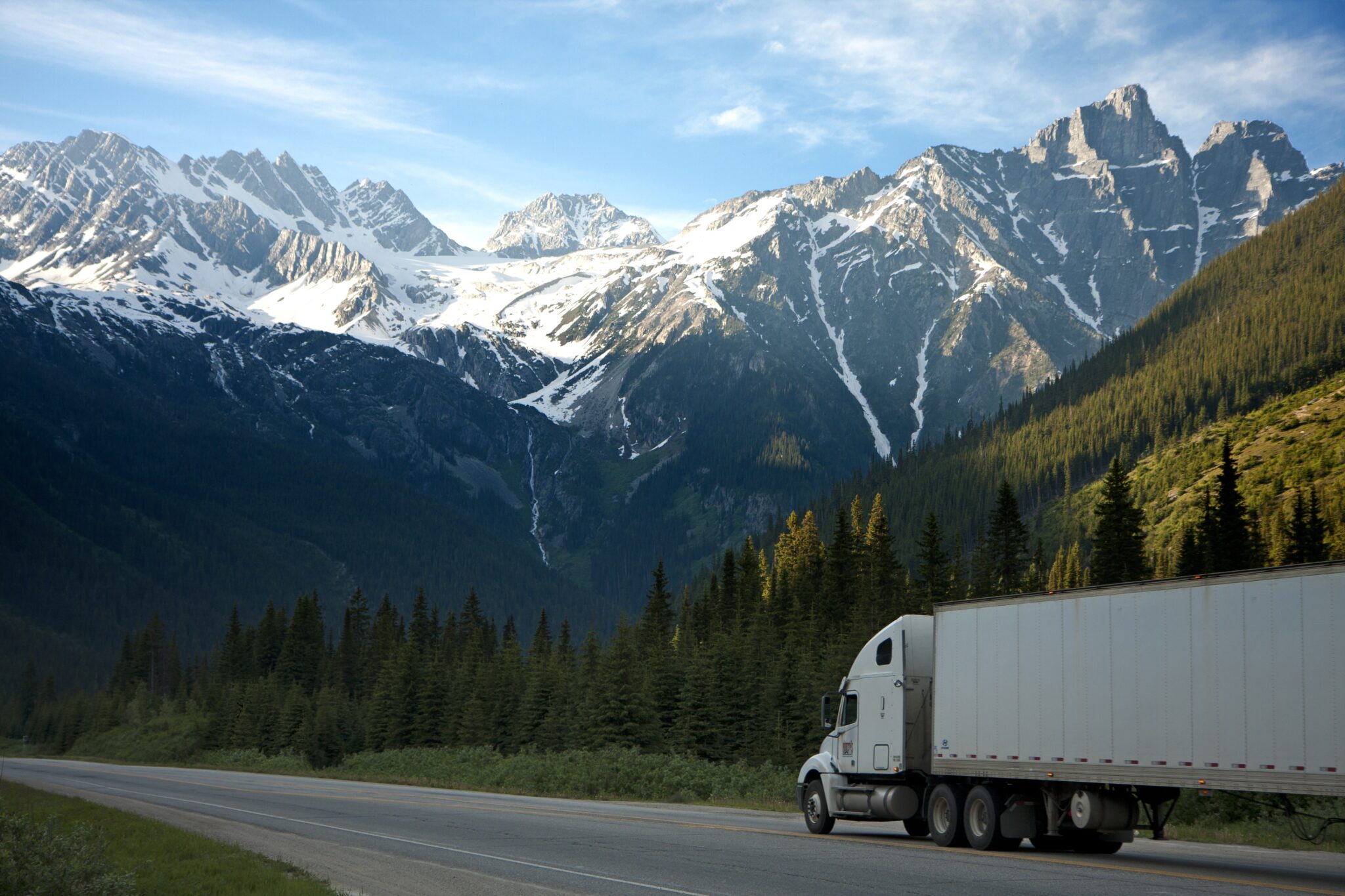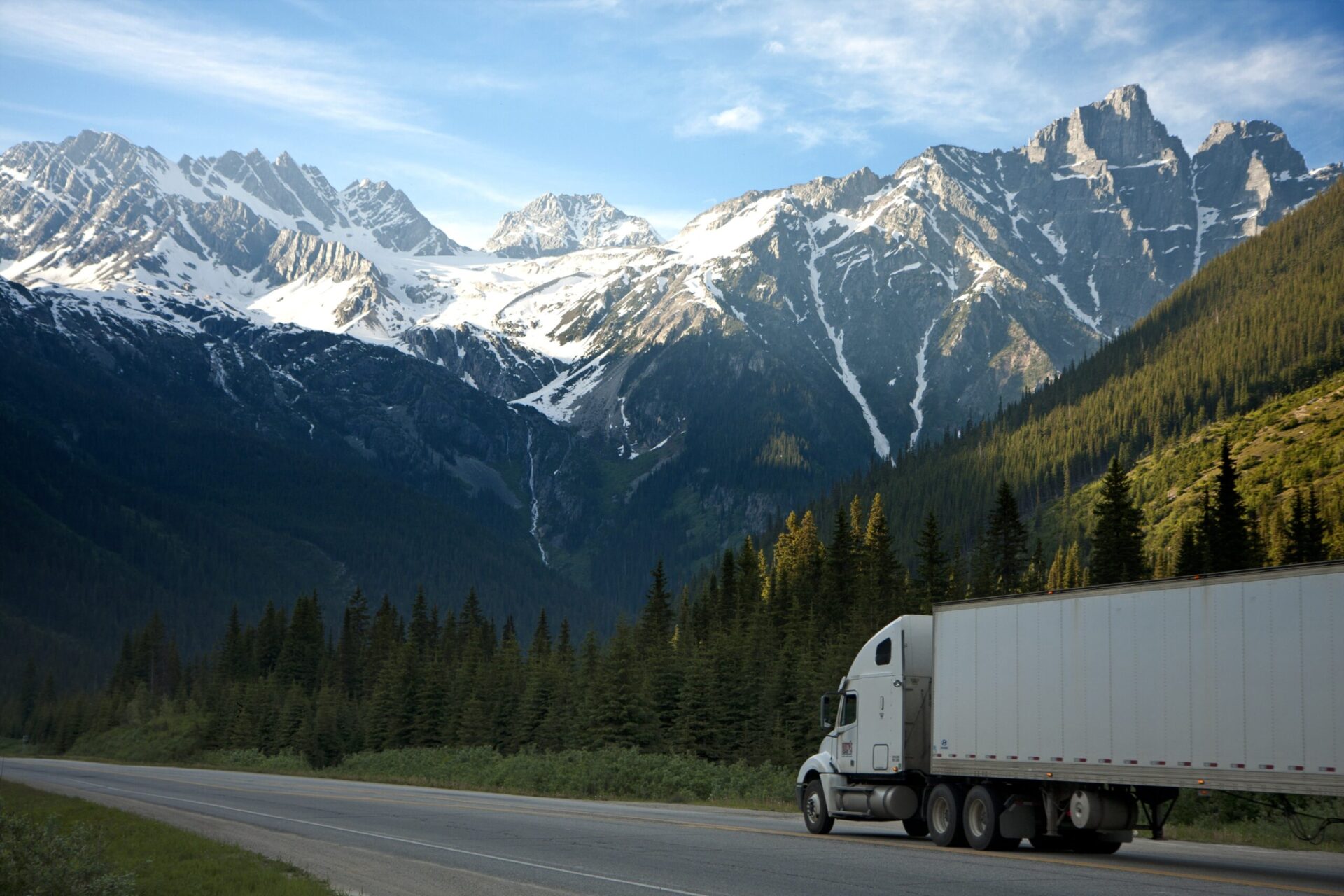 When it comes to international freight shipping, Purolator International has the experience to stand above the rest. Other expedited freight companies do not have the same flexibility and access to routes that we do, which allows us to get your shipments where they need to go faster and more efficiently — even your largest shipments. Our network ensures peace of mind whether you are shipping a single pallet or multiple LTLs.
And for US companies shipping both small packages and freight into Canada, our cross-border solution allows you to consolidate them BOTH into a single cross-border clearance for maximum efficiency.
How to Ship Freight to Canada
Shipping across the U.S. border and getting goods into Canada requires a reliable and trusted shipping provider. Purolator International has the power to provide a single point of contact for all of your Canadian customs cross-border shipments, and we're well-versed in the unique customs and paperwork needed. Our Canada One Solution delivers a comprehensive set of services, from providing custom routing solutions to maintaining an extensive network and reach throughout Canada. Beyond enabling fast international shipping along custom routes, we strive for excellence in customer service.
Purolator International is a trusted shipping network in Canada and is proud to be an industry leader in ground and air distribution. We offer the following options for shipping from the U.S. to Canada and transporting cross-Canada freight:
Shipping Type
Designated Use

Service Name
Shipping Speed
Weight
Courier


Small package shipments delivered within short time frames
Great for businesses that need a reliable delivery solution

Purolator Express
Purolator Ground

One to three days
Three to five days

Expedited forwarding

Streamlined shipping process
Planned or unplanned emergency shipments
Customers looking to reach a broad market in a reliable fashion

EXF 1
EXF 2
EXF 3
EXF Elite

Next-day
Two-day
Three-day
Guaranteed

Under 150 lbs
Any weight if sent with Elite

Parcel

Efficient small package delivery
Ideal for eCommerce shippers and those looking to improve their logistics strategies

Two to seven days
Two to five days
How to Ship Freight to the U.S.
When you're looking to ship your merchandise down the Canadian border to the U.S., you can trust Purolator International to get your shipment where it needs to go. With our fast transit times and competitive pricing, we provide unparalleled air and ground coverage. 
Whether you're sending freight from Canada or shipping pallets from Canada to the USA, we have more than 20 years of experience getting shipments through customs. Purolator International offers the following shipping services for shipping to the U.S. from Canada:
Shipping Type
Designated Use

Service Name
Shipping Speed
Weight
Courier

Ideal for the quick shipment of small packages
Comprehensive supply chain network
Perfect for businesses that require delivery solutions

Purolator Express
Purolator Ground

One to three days
Three to five days

Expedited forwarding

Ideal for those who need fast shipping with excellent reliability
Streamlined shipping process
Shipping emergencies

EXF 1
EXF 2
EXF 3
EXF Elite

Next Day
Two-day
Three-day
Guaranteed

Under 150 lbs.
Any weight if sent with EXF Elite
Why We're a Top International Freight Shipping Company
You won't find a better freight shipping service when it comes to international shipping, particularly freight shipping from the U.S. to Canada. We have unique resources that allow us to tailor our services to meet your needs, which can mean faster turnaround times and lower costs. Our freight consolidation services include combining multiple shipments into one large shipment for border crossing purposes, meaning you simply pay a one-time fee at clearance. This is more efficient and less expensive than trying to cross each package individually and can eliminate delays that can occur if individual packages get held up at customs. Less paperwork, reduced cost – that's a win for any shipper.
We have a range of other international freight services to benefit your company, including:
Freight courier services: Even big companies sometimes have small packages to sell. You don't want to pay full freight prices for smaller, lighter deliveries. Our courier delivery service means that we can quickly deliver packages of virtually any size — large or small — anywhere in Canada.
Expedited forwarding: Sometimes you need a package to get to its destination even faster than usual. From emergency shipments to forgotten packages, we can take care of any situation that demands extra speed with our expedited forwarding service.
LTL: With other international shipping services, having to wait until you have a full truckload of packages to ship can slow you down. Not with Purolator International thanks to our Less Than Truckload (LTL) service. With this service, you get fast delivery and skid-level tracking even if the truck isn't full.
We are a top international freight company because we have the passion for helping our partner companies succeed and the experience and resources to do it the right way.
Experience Enhanced Customer Service For Your Freight Shipments
All of Purolator International's services include PuroTouch which means you always have a dedicated customer representative at your disposal, ensuring we handle your shipments precisely as you need us to. In addition,  our skid-level tracking allows us to provide you with more precise data for all the components of your shipments every step of the way. Can your current carrier do that?
International Freight Tracking with PuroTouch
How do PuroTouch and skid-level tracking benefit your business? If you have been doing business in Canada for any length of time, you know how crucial reliable tracking is.
Too often companies give up skid level tracking to get the cost-saving benefits and paperwork efficiencies of consolidation. But at Purolator International, we have perfected a solution that gives you both the visibility and reduced costs you need for the best US to Canada shipping experience.
PuroTouch ensures that you will always know the status of your shipments. When you have a dedicated customer representative whose job it is to know where your package is at all times, you can have confidence that your shipments are being tracked proactively, giving you one less thing to worry about.
Combine this kind of service with our Client Portal and real-time skid-level tracking for all shipping to Canada, and you can respond and react quickly to any developments along the shipping chain. If you need to change routing for any reason, we can quickly adjust with minimal loss of time or productivity. This is the heart of the efficiency that Purolator International provides.
With more than 20 years of handling international freight shipping to Canada, Purolator International has the expertise you need to provide quality international shipping that you can trust for your freight. You'll never have to wonder where your shipments are or if they will get to their destination on time. You also never have to worry if there might be a better way to manage your Canadian supply chain.
Contact Purolator International to find out more
Our freight shipping is unmatched, and we're ready to show you why we're a cut above other freight shipping companies right now. If your company relies on quality shipping, you know the better your shipping service is, the easier it is for you to satisfy the needs of your customers. You have the tools to do that at your disposal with Purolator International.
For the freight shipping service your company needs, give us a call at 1-888-511-4811 or contact us online so we can get started providing you with the premium shipping service your company deserves.
Contact us now