Computer Parts Suppliers Can Find Efficiency and Savings Through a Logistics Upgrade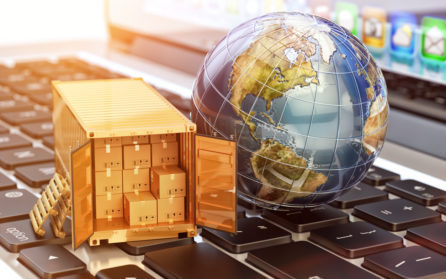 To understand what's driving the global computer industry, consider one key fact: personal computer (PC) ownership – including desktop and laptop models – is declining as a growing number of consumers turn to their mobile devices as their primary method of Internet access. Among millennials, for example, 20 percent of respondents to a comScore survey indicated they no longer use desktops and are entirely reliant on their mobile devices. This has resulted in a highly competitive environment, with manufacturers under constant pressure to "lure customers back" with more innovative operating systems and features at competitive price points.
According to International Data Corporation (IDC) market research firm, shipments of PCs dropped 5.7 percent during 2016 to 260 million units. Among the industry leaders:
But, in a sign of just how competitive the industry is, Hewlett Packard claimed the number one ranking from Lenovo in July 2017, when market research company Gartner, Inc., reported a 20.8 percent market share increase for Hewlett Packard during the second quarter of 2017, while Lenovo shipments fell by 8.4 percent.
High-end gaming consoles are estimated to be growing by as much as 25 percent annually.
Important to note, PC sales have shown significant growth in two key sectors: PC gaming and educational sales. Although a small part of the overall PC industry, high-end gaming consoles are estimated to be growing by as much as 25 percent annually. With regard to education, sales of low-cost Chromebook laptops have soared over the past five years and today account for more than half the devices shipped to schools.
But aside from these two niche categories, why are sales declining? Gartner research cites several reasons:
Insufficient technology improvements to drive real market growth
Increased dependency on mobile devices, causing consumers to delay purchases of newer model PCs
Consumers seeking "fresher experiences and applications in emerging categories, such as head-mounted displays, virtual personal assistant speakers, and wearables"
Lack of demand in emerging markets, as consumers tend to rely on smartphones and tablets rather than PCs for their computing needs
It seems, then, that consumers who reliably upgraded their PCs to benefit from faster processors or greater memory capacity no longer prioritize having the latest and greatest. Or maybe the industry's "latest and greatest" isn't enough to compel consumers to invest in new equipment. According to Intel Chief Executive Officer Brian Krzanich, the replacement cycle for PCs is now roughly five to six years, whereas it used to be every four years. "Right now it's easier to move your phone to a new phone than your PC to a new PC," the chipmaker CEO said at a 2016 analyst meeting.
The Changing Landscape of the Business Computer Market
Even the previously reliable business computer market has undergone a sea change, as companies that used to place regular orders for hundreds, if not thousands, of identical desktops have adopted new buying models. "One company may have a fleet of iPads for its sales-people to show coming shoe designs to clients, and conventional desktop PCs for its workers at the home office," the Wall Street Journal said. "Others are buying stripped-down laptops that rely mostly on connections to corporate networks via the Internet. And a small number of businesses are letting the employees decide what kinds of computers work best for their jobs."
As manufacturers battle for dominance in the shrinking PC sector, the need for supply chain efficiency has become a key focus, as companies face global operations, tremendous pressure for innovation, consumer responsiveness, and price efficiency.
And it would seem the industry leaders are doing something right, with two of the top five manufacturers included in the 2017 Gartner Top 25 Supply Chain listing (Hewlett Packard is #19 and Lenovo is #24 ) and a third, Apple, achieving "supply chain master" status for having scored among the top five companies in at least seven of the last ten years.
Best Practices for Computer Industry Supply Chains
In looking at these companies' supply chains, several common "best practices" are evident:
Laser-like focus on customer satisfaction and meeting customer preferences
Streamlined processes to eliminate redundancy, add visibility across the organization, and improve efficiency
High standards and accountability for all external vendors
Heightened focus on manufacturing excellence with prioritization on inventory management and logistics efficiency
Worldwide manufacturing facilities that cater to global consumer bases
Sensitivity and commitment to the communities where facilities are located.
The following discussion will focus on these and other trends driving the global PC industry, with special attention on the critical role suppliers have in helping manufacturers meet their objectives. As the discussion will make clear, manufacturers have set strong expectations for their suppliers, with little tolerance for late, damaged, or incomplete deliveries. This in turn heightens the need for suppliers to ensure its logistics strategy can accommodate the unforgiving demands of today's manufacturers' supply chains. For many suppliers, the ideal solution has been an expedited logistics strategy, which offers guaranteed fast delivery with premium levels of handling, security, and customer service.
Industry Overview: Continual Focus on the Next Big Thing
When sales of Apple's iMac desktops and MacBook laptops fell by more than 10 percent during 2016, industry watchers were quick to blame the company's failure to offer any upgrades, or "wow" factors, to entice customers. "Apple's disgracefully outdated Mac lineup is killing sales," read one headline in technology news website ZDNet.com. The article listed the amount of time that had elapsed since Apple's computer lines had been updated:
MacBook – 177 days
iMac – 366 days
Retina MacBook Pro – 513 days
MacBook Air – 584 days
Mac mini – 728 days
Mac Pro – 1,029 days
MacBook Pro – 1,584 days
"Apart from the MacBook, there's nothing in Apple's computer range that I'd recommend buying right now," the author wrote. "Everything is either old and crusty (5k iMac), or very old and crusty (Mac Pro), and you'll be throwing away top dollar for technology that is, by the standards of the fast-moving tech industry, ancient."
The company did announce an "update" to its Mac Pro line in April 2017, which resulted in different configurations and pricing strategies. While a complete overhaul of the line is expected, the short-term tweaks were apparently enough to encourage consumers to buy, as sales of Apple computers rose by 6.7 percent during the second quarter.
But during the period in which Apple failed to announce any significant upgrades, competitors were ready to pick up the slack with new devices.
Microsoft, for example, claims many disappointed Apple customers switched to its Surface Studio PC, which Wired calls a "gorgeous" 28-inch all-in-one desktop that flattens out into a digital drafting table and runs on the Windows operating system. "If Microsoft succeeds, it'll be because Surface Studio truly is an innovative device – but even more so because Apple gave the competition a golden opportunity."
However, sales of the Surface line of laptops, desktops, and tablets apparently have yet to meet expectations, with industry daily newspaper DigiTimes reporting that orders have fallen short of expectations. The paper noted demand for the Surface brand has "been seriously undermined by other first-tier vendors' similar devices."
Among those devices, Lenovo's Yoga laptop, priced to compete in the "premium" category with Apple, currently accounts for more than 40 percent of the market in the $900-and-above price band, according to company Chairman Yang Yuanqing. Speaking in an interview with McKinsey consultants, Yuanqing added: "It's been a huge, huge success. And it's not only helped us to grow our volume and market share, but also to build our brand. It has repositioned us as a brand known for innovation."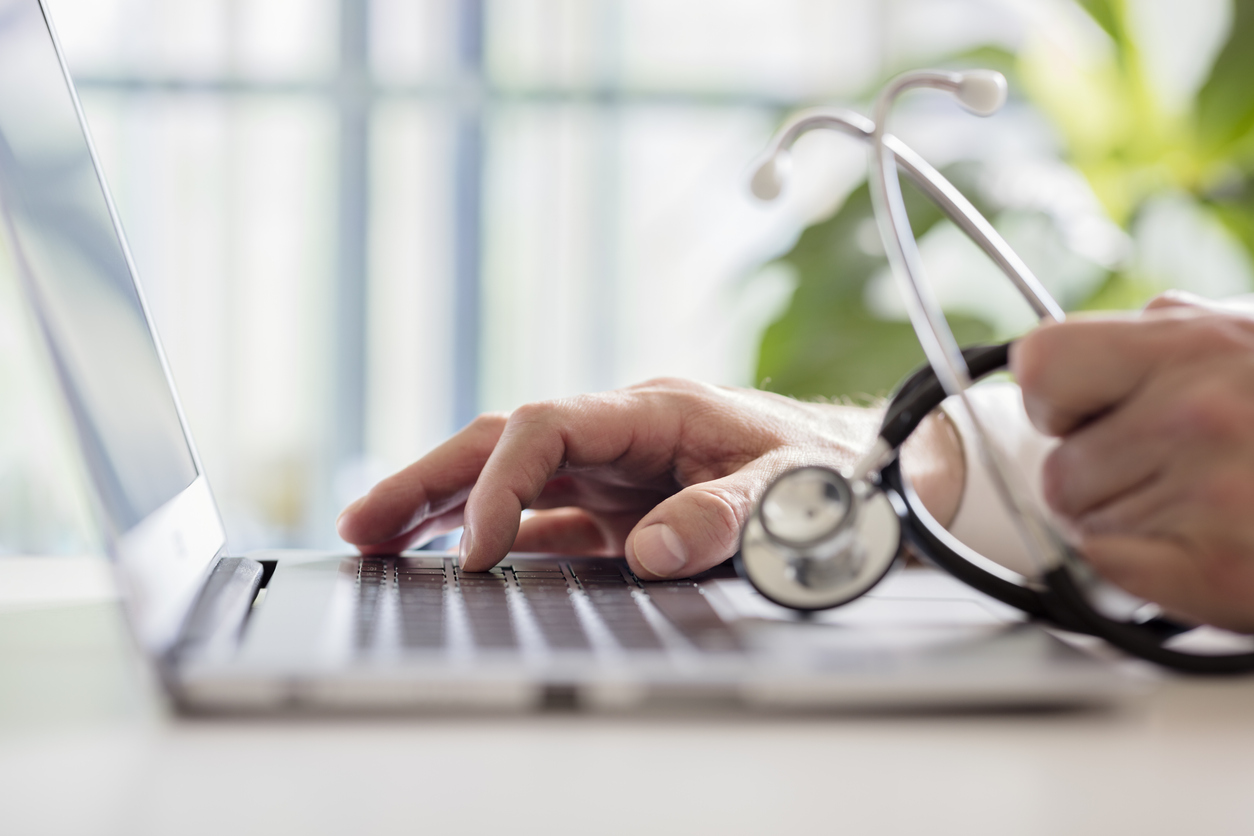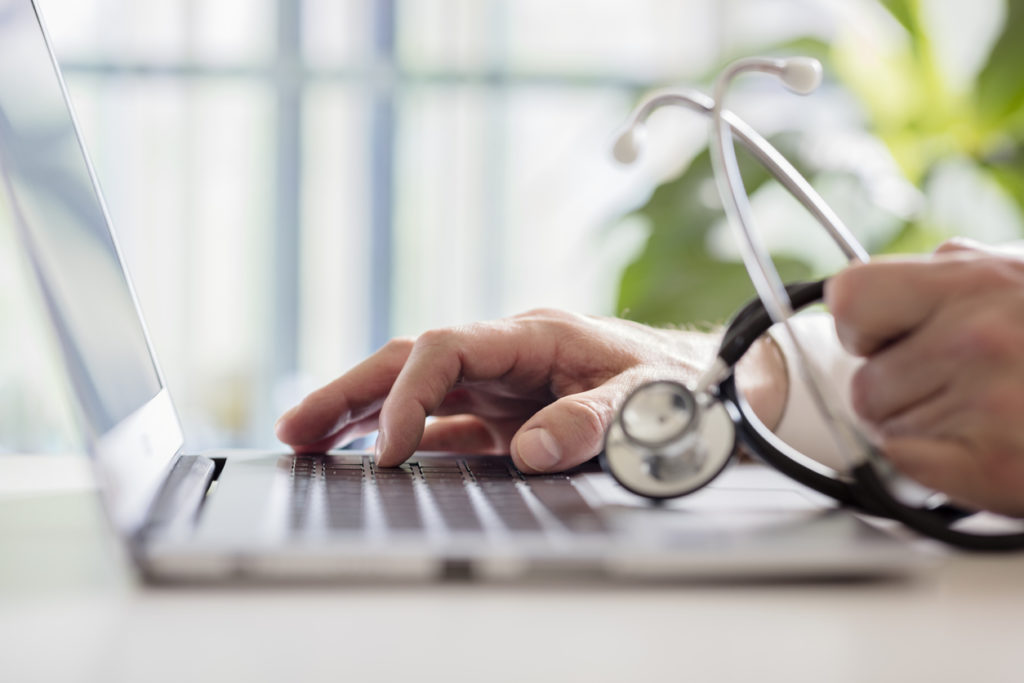 Lenovo's Yoga laptop accounts for more than 40 percent of the market in the $900-and-above price band, according to company Chairman Yang Yuanqing.
Further, when asked how his company, which until 2005 was little known outside of China, was able to surpass such dominant players as Hewlett Packard, Apple, and Dell to gain the number one ranking, Yuanqing spoke about his company's success at forecasting consumer demand and its prioritization of research and development (R&D).
"R&D is critical because we must consider the whole package: hardware, software, services, and content. That is how you give customers the best user experience and rich applications," Yanqing said. "Our belief is that if you want to be the most innovative, you must leverage the best talent. And that talent and new technology come from everywhere, and different countries and different markets have different demands and requirements. So having global R&D centers is very important."
And what can consumers expect from manufacturers' commitment to R&D? Many analysts have given "next big thing" status to 2-in-1 PCs, which offer both tablet convenience and a fully operational PC within the same product. As one industry analyst noted: "These smaller combination devices are ultra-portable with generally exceptional battery life yet will often equal their big brothers in terms of performance."
Other PC innovations include:
Desktop computers that feature curved screens, which is a key feature of the HP Envy 34. According to the Wall Street Journal, "the striking HP Envy is like having your own desktop IMAX theater."
"Swivel" screens that allow the user to better position the screen for easy access. This is a key feature of both the Microsoft Surface Studio, which is intended for artists, and the Dell XPS 27, designed for home offices and dorm rooms.
Down the road, Gartner expects functions including 3D scanning and printing, voice recognition, motion sensor, and holography.
As manufacturers battle for dominance in the declining personal computer sector, it's clear that innovation – along with a clear "cool factor" – will be one of the most important tools in their arsenal. Manufacturers understand the need to provide consumers with a reason to choose their product, and in the crowded PC category, consumers will reward companies that invest time and resources in developing products that provide an ideal experience and help facilitate their computing needs.
PC Customer Expectations Drive Industry Priorities
Hewlett Packard vice president and head of supply chain operations for EMEA Volker Schmitz spoke with Supply Chain Digital recently and noted the role customers have in shaping supply chain decisions. "Firstly, our supply chain is important for our customers," he said. "The way we interact with customers, and take, update on, and deliver orders is driving customer satisfaction." Schmitz expressed his personal mission, which is to "go above and beyond for customers, delivering a competitive advantage for HP's business and its partners."
As this statement suggests, the computer industry is not immune from consumer-driven changes taking place across the consumer retail environment. Businesses have had to adapt to a "new normal" in which consumers are firmly in control, with strong expectations for increasingly innovative products available through highly convenient and flexible multi-channel shopping experiences.
Within the personal computer industry, this has manifested itself in several ways. Consumers have never had more choices in selecting the PC that best meets their needs and expect companies to go the extra mile in adding new features and efficiencies. 
Top Considerations Prioritized by PC Consumers
Functionality. The 2016 American Customer Satisfaction Index, not surprisingly, found strong consumer opinions about PC functionality:
Customization. Consumers expect to be able to "build" their own system based on preferences in key areas, including screen size, memory, processor, storage, software preferences, and even the color of the monitor casing.
This preference for customization is not unique to computers. Deloitte research found customization to be a competitive factor, with businesses that do not offer an element of personalization at risk of losing revenue and customer loyalty. The Deloitte analysis also found many businesses are postponing production until the latest point possible to allow individual customization, which can have the added benefit of helping to reduce inventory levels and increase efficiency.
Competitive Pricing. Not only must manufacturers try to win the battle for design, battery life, screen appearance, and any number of other performance features, but they must deliver their innovative new products at increasingly competitive price points.
But, given manufacturers' reliance on suppliers for vital components, pricing can often be difficult to control. For example, in analyzing ongoing decline in PC sales, MarketWatch cited increased computer prices, caused by "higher prices for certain components, namely memory chips" as a contributing factor.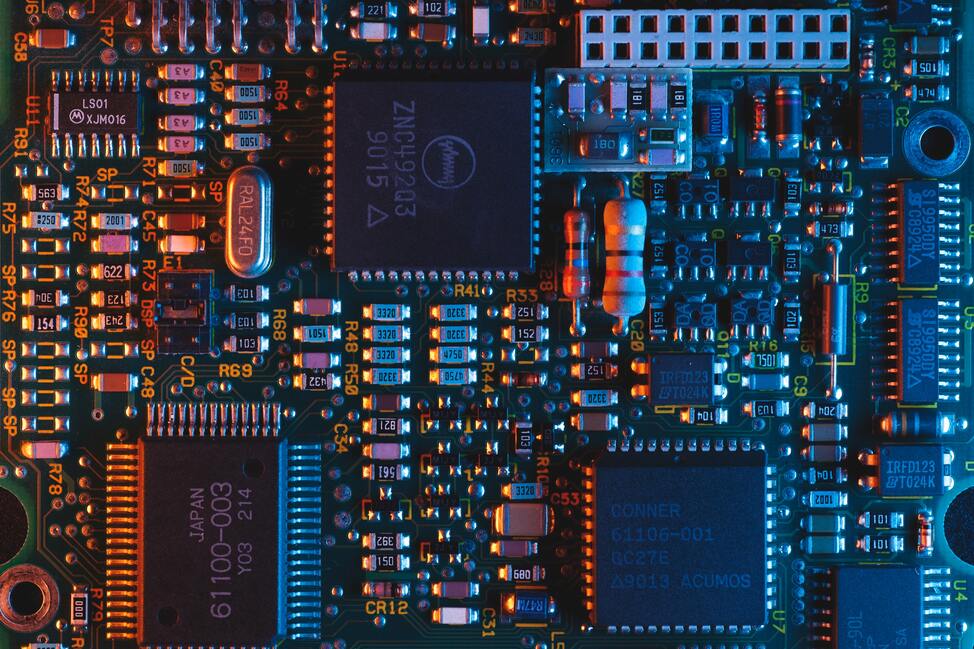 Although manufacturers have been largely prevented from passing along the component prices to business customers, due to existing contracts, consumers have seen higher prices and have pushed back. "In the consumer market, the price hike has a greater impact as buying habits are more sensitive to price increases," Gartner analyst Mikako Kitagawa told MarketWatch. "Many consumers are willing to postpone their purchases until the price pressure eases." Shortages in key components, including DRAM chips, have caused PC manufacturers to raise prices. Kitagawa estimates prices have increased by as much as 10 percent versus 2016 levels.
In response to consumers' pushback, some manufacturers have tried to control costs by using less costly configurations. This includes adding less memory, stripping down the specifications of the system, and instead installing smaller amounts of DRAM at prices that would have covered larger amounts in the past.
Or, according to Computerworld, some consumers are choosing to buy additional components on their own in response to manufacturers' practices of limiting customization to control PC pricing.
Customer Service A review by LaptopMag.com of Dell's 2017 laptop lineup had generally strong comments about the company's latest offerings, using phrases including "drool-worthy" displays, "comfortable keyboards," and "wonderful build quality." But when it came to customer service, the review turned decidedly less positive. The company's "mediocre tech support" was cited as a main weakness. "Support reps didn't know basic information about the company's preloaded software and kept us on hold for a long time," the review stated.
In fact, Laptop Mag publishes an annual ranking of manufacturers' customer service capabilities, which for 2017 placed Apple at the top of its list. Apple's dominance was also affirmed by Consumer Reports, which surveyed 3,200 consumers and found that "Mac users gave Apple's phone and online support glowing reviews, and four out of five said tech support was able to resolve their problem." Apple's high marks stood out against other manufacturers included in the study, which consumers gave just "a 50-50 chance" of being able to solve a consumer's PC issue.
Fast and knowledgeable tech support is an integral part of the customer experience. If a manufacturer has any doubt about this, a quick review of customer comments posted to industry-related websites will provide ample proof. Keep in mind: Satisfied customers tell three friends, while angry customers tell 3,000.
Partner with Purolator International for Technology Supply Chain Solutions
At Purolator International, we are proud to provide quality, custom shipping solutions for our partners in the technology industry. When your shipping needs demand attention-to-detail, fast turnaround times and dependability, Purolator International delivers the expertise and comprehensive services to get the job done. 
Contact us today to learn more about our services and find out why we're the best fit for your needs.