Global Chip Shortage Underscores Need to Revitalize U.S. Manufacturing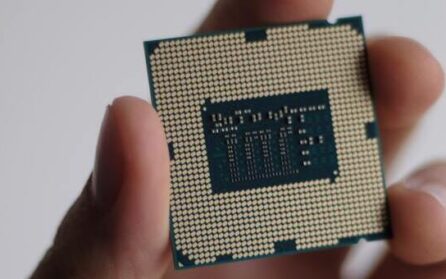 Tucked into the $2 trillion "American Jobs Plan" outlined by President Joe Biden in late March, is $50 billion in spending earmarked for the domestic semiconductor industry.  According to Commerce Secretary Gina Raimondo, every cent of that money is needed to restore America's standing as a global leader in chip research and manufacturing.  "This is about out-competing China," Secretary Raimondo said in an interview with CNBC.  "If we act now … we will compete with China.  There is time to do that, to rebuild, to build in semiconductors in particular, but we have to get to the business of doing it."
"If we act now … we will compete with China.  There is time to do that, to rebuild, to build in semiconductors in particular, but we have to get to the business of doing it."
Fueling this sense of urgency is a severe global shortage of semiconductor chips that is having a crippling effect on chip-dependent industries.  The shortage is so severe, that the global auto industry is projected to experience losses of an estimated $60 billion this year.  
While the $50 billion included in President Biden's spending plan will not provide immediate relief, it highlights America's vulnerability to a supply chain that has become increasingly reliant on Asian countries including Taiwan, South Korea and increasingly, China, and a supply chain that cannot meet U.S. manufacturers' needs.
Like so many things, the cause of the current shortage can be attributed to the pandemic.  As COVID-19 settled in, automakers braced for a steep decline in sales along with severe supply chain disruptions.  Companies slashed orders for key components, including the semiconductor chips that enable today's increasingly technology-based systems ranging from dashboard consoles, entertainment systems, Bluetooth connectivity, brakes, tire sensors, heating and cooling systems, power steering, and engine functionality.
According to the New York Times, chip makers responded by shifting production to accommodate surging orders for consumer products including laptop computers, game consoles, webcams, tablets, 5G smartphones and even smart refrigerators and ovens – items consumers locked in their homes suddenly were buying in record numbers.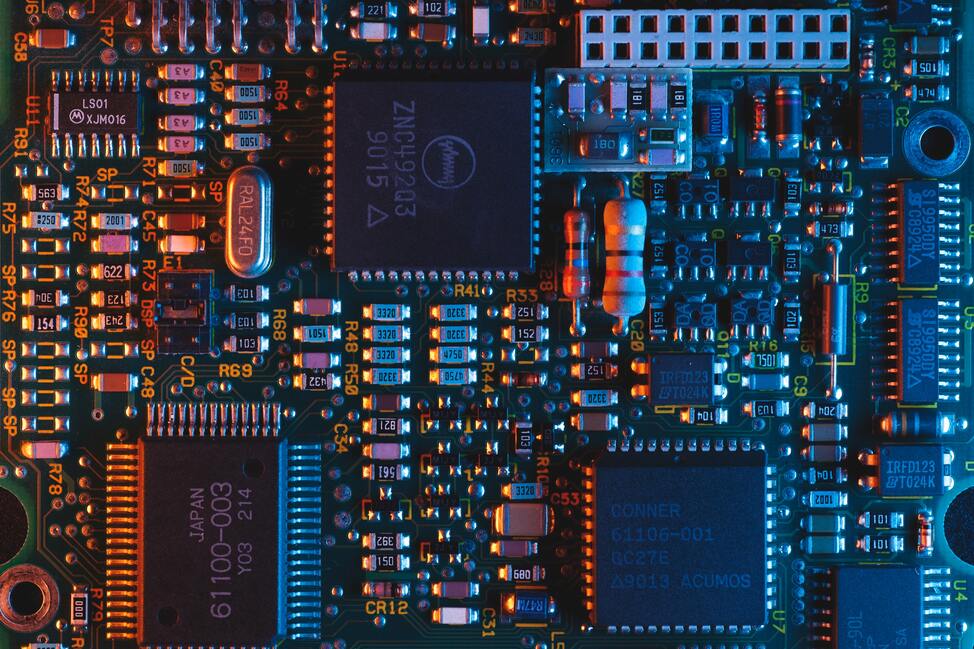 But the auto industry proved more resilient than had been predicted.  While production did initially plunge, falling by 60 percent during the spring, the market saw a fast rebound, and U.S. manufacturers were soon predicting a return to pre-pandemic levels.
Those predictions were soon stymied though, when chipmakers could not meet car makers' demand, with existing supplies already designated for consumer electronics companies and other manufacturers.  As the Times aptly put it, while automakers braced for turmoil when the pandemic hit, "they never figured that a year later one of their biggest problems would be PlayStations."
But that is precisely what has happened, with fallout that includes:
Ford Motor Company

cut production

at plants in Michigan and Missouri that produce its iconic F-150 pickup trucks.  Previously the company shut down its

Louisville assembly plant

, which manufactures the Ford Escape and Lincoln Corsair.

General Motors implemented shutdowns at manufacturing facilities in Kansas and Ontario, along with a facility in Mexico.
Honda

closed plants across the U.S. and Canada for a week in mid-March.

Stellantis

announced the temporary closure of five North American plants, affecting production of models including the Jeep Cherokee and Compass and Ram 1500 pickup trucks.

Tesla

had to suspend production of Model 3 and Model Y electric cars at its Fremont, California factory for a few days in late March, although the company has not said the delays were specific to the chip shortage.  However, Chinese electronic auto manufacturer Nio, Inc, a company often compared with Tesla, became China's first high-profile automaker to

suspend production

because of the shortage.

Apple, the world's largest buyer of semiconductor chips was forced to delay the launch of its iPhone 12.
Samsung, the world's second-largest buyer of chips, but also the second-largest

manufacturer

, has been unable to meet internal demand.  Samsung ordinarily

sells

$56 billion in semiconductor chips to other companies, but was forced  to delay the launch of its next Galaxy Launch smartphone.  

Sony has said it may miss sales targets for its PlayStation 5.0, while Microsoft expects supply issues for its Xbox console.
Chipmakers find themselves racing to increase capacity as manufacturers consider their options and try desperately to find ways to procure scare supplies.  The situation has become so dire, that Samsung co-CEO Koh Dong-jin said there was a "serious imbalance" in the pecking order of which companies are getting the limited supplies of chips.
For many, the shortage has raised questions including:
Can't anything be done to alleviate the shortage, especially now that so many manufacturers are ready to emerge from pandemic-caused shutdowns, and

Why is the U.S. industry unable to satisfy demand among U.S. manufacturers?  
Let's start with a quick overview of how exactly chips are produced, and why it's impossible to simply flip a switch to add capacity.
Semiconductor Manufacturing Overview
According to the Semiconductor Industry Association (SIA), semiconductors are classified into several different groups, based primarily on their function.  Integrated circuits account for more than 80 percent of total sales and include four major segments:
Logic devices

which are used to manage data in computers, communication devices, and consumer electronics.  Logic devices are the largest category by sales and account for almost 30 percent of the total semiconductor market.

Memory devices

store information and account for about 23 percent of total sales.

Microprocessors

execute software instructions and enable a variety of tasks including video game operations and word processing.  Microprocessors account for roughly 18 percent of sales.

Analog devices

include things like data converters, amplifiers, and analog signal processing technologies that enable an array of capabilities including converting an analog musical recording into the digital signal found on a compact disc.  Analog devices account for about 13 percent of total industry sales.
Regardless of market segment, semiconductor manufacturing is extremely complex.  According to the Congressional Research Service (CRS), as semiconductors have become smaller, and more densely packed with transistors, the complexity of the manufacturing process has increased.  CRS describes a three-step manufacturing process that includes:
Design

phase, the majority of which is completed by computer engineers operating in the United States.

Front-end fabrication

in which microscopic electric circuits are created on silicon wafers.  Almost 90 percent of this process is now located outside of the United States.  The front-end fabrication process typically requires about two months.

Back-end testing, assembly, and packaging, whereby wafers are sliced into individual semiconductors, encased in plastic, and put through a quality-control process.  This stage is highly labor-intensive and is often performed in low-cost countries such as China or Malaysia.
According to October 2020 analysis by Berlin-based technology think tank Stiftung Neue Verantwortung (SNV), not every semiconductor company performs all three steps in the production process.  Those that do are called Integrated device manufacturers (IDMs) and include companies such as Intel and Samsung.  
Historically, the analysis notes, IDMs accounted for the bulk of the semiconductor industry, but as integrated circuits have become increasingly complex and costly to produce, companies began specializing in specific parts of the manufacturing process.
Companies that only design chips and rely on contract chip makers for fabrication are called "fabless."  These companies lack a fabrication plant are must closely align themselves with companies (called foundries) that do manufacture chips in their fabrication plants ("fabs").  Examples of fabless companies include Qualcomm (US), Broadcom (US), Nvidia (US), MediaTek (Taiwan) and HI Silicon (China).  Leading foundries/fabs including TSMC (Taiwan), Samsung (South Korea), GloFo (US) and SMIC (China).

Finally, companies that specialize in back-end services are called Outsourced Semiconductor Assembly & Test companies.  Taiwanese OSAT companies accounted for 53 percent of the market in 2019, led by the ASE Group.  Amkor Technologies is the only large U.S. OSAT company, and accounts for 13 percent of the market.  In recent years, China has increased its footprint in the OSAT sector.  According to the SNV analysis,  China's market share has grown significantly in the past ten years, approaching 20 percent in 2019.
In addition to the time-and-labor intensive manufacturing process, chipmakers must contend with continual demand among chip users for increasingly advanced capabilities.  This means chips can become obsolete quickly, putting manufacturers at risk of holding costly inventory as more innovative options come to market.
Market Overview – U.S. is the World Leader, But Not in Manufacturing
Commerce Secretary Gina Raimondo offered a frank assessment of the current status of the U.S. semiconductor industry in a March 2021 statement in which she noted that although the United States is the birthplace of semiconductor technology, "over the years we have underinvested in production and hurt our innovative edge, while other countries have learned from our example and increased their investments in the industry."
The U.S. industry accounted for nearly half of global market share during 2019, with sales of almost $200 billion.
To be clear, the United States remains the world leader with regard to semiconductor design and research and development.  The U.S. industry accounted for nearly half of global market share during 2019, with sales of almost $200 billion.  In addition, semiconductors are a "top five" U.S. export, valued at almost $50 billion during 2019.  
However, the industry has seen a dramatic shift in chip manufacturing away from the U.S. in favor of South Korea, Taiwan, and increasingly, China.  While the U.S. accounted for 40 percent of manufacturing in 1990 that number has slipped dramatically, to its current level of just 12 percent.  
Equally concerning, a report issued by SIA and the Boston Consulting Group (BCG) found just six percent of global capacity currently in development will be located in the U.S., while "China will add about 40 percent of the new capacity and become the largest semiconductor manufacturing location in the world."
According to SIA, 2019 chip manufacturing breaks down as follows:
Taiwan  — 22 percent of total production.
South Korea —  21 percent.
China — 15 percent.
Japan — 13 percent.
United States — 12 percent.
Europe — 9 percent.
Focus on Strengthening U.S. Industry
It would seem then, that the current chip shortage is providing the catalyst necessary to draw attention to the U.S. industry's declining manufacturing footprint, and the need to shore up the resiliency of U.S. manufacturers' supply chains.
In its report aptly titled "Government Incentives and US Competitiveness in Semiconductor Manufacturing," SIA and BCG called for a $50 billion federal government "incentive program" that would finance 19 new fabs, 10 more than currently exist.  Such an investment, the report notes, would increase U.S. market share from 12 percent in 2020, to 14 percent by 2030.  The report considers such a rate of growth "a major improvement," given that U.S. market share is projected to decrease to 10 percent if no action is taken.
Perhaps not coincidentally, $50 billion is the amount included in the Biden Administration's "American Jobs Plan" currently under consideration by the U.S. Congress.  The Administration has expressed its preference for Congress to act on its proposal no later than Memorial Day, although intense scrutiny and debate of the $2 trillion plan is expected.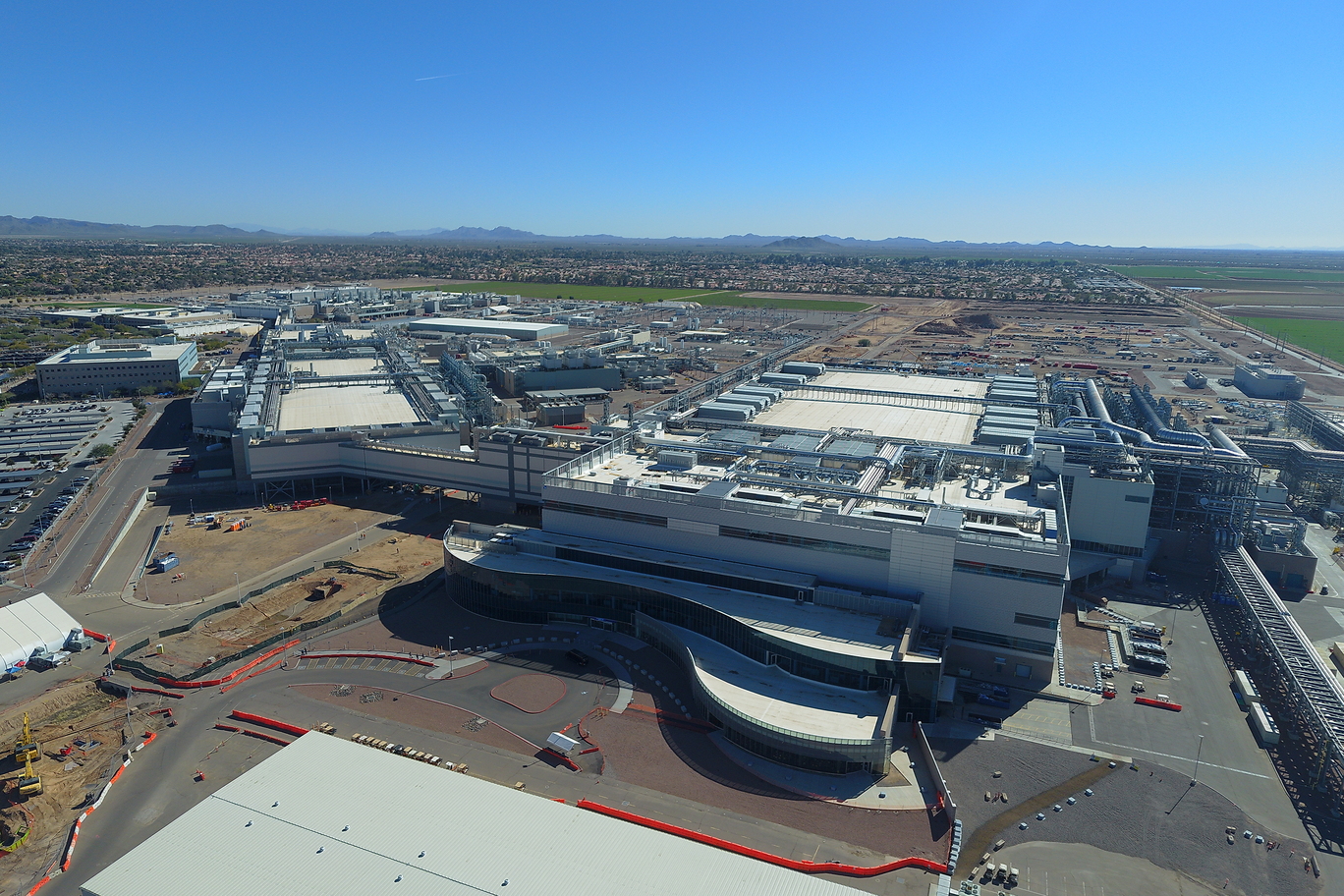 Meanwhile, California-based Intel announced plans to build two new fabs in Arizona at a cost of approximately $20 billion.  The new facilities, scheduled to be in production by 2024, will be in addition to the two plants already operating at the company's Arizona campus, and are part of the chip maker's "IDM 2.0" strategy which outlines a goal of becoming a major provider of foundry capacity in the United States and Europe.  "We are back with a vengeance," Intel CEO Pat Gelsinger said in announcing the investment, an apparent reference to the company's recent loss of market share, and problems in producing next-generation chips.
Although $20 billion is an impressive amount, research by IC Insights suggests the figure is "nowhere near enough" to counter the standing of South Korea's Samsung Electronics and global leader Taiwan Semiconductor Manufacturing Co. (TSMC).  "Governments would need to spend at least $30 billion per year for a minimum of five years to have any reasonable chance of success," the reported noted.
As if on cue,  in early April TSMC announced plans to invest $100 billion over the next three years in new Taiwan-based building projects.  This announcement followed previously-released plans to spend $12 billion to build a new foundry in Arizona, which would be the company's second manufacturing site in the United States.
However, according to Industry Week, TSMC's ambitious plans for additional Taiwan capacity may be stymied, at least in the short term, by of all things, a severe drought.  As Industry Week notes, semiconductor manufacturing is a "water-intensive industry," and for the first time in 56 years, no typhoons made landfall in Taiwan last year, "leaving some reservoirs at their lowest levels in years," causing the government to warn that it is "preparing for the worst."
As this discussion makes clear, the current global chip shortage is truly a story with many chapters.  While the pandemic is often cited as the starting point for the shortage, it's clear that capacity was already stretched long before COVID-19 became part of our daily lexicon.  Also clear is that there will be no quick fix to solving the problem.  But steps can be taken now to build supply resiliency, especially within the United States, thereby ensuring that such a crippling shortage never happens again.