New Technology is Changing Everything – Is Your Tech Supply Chain Ready?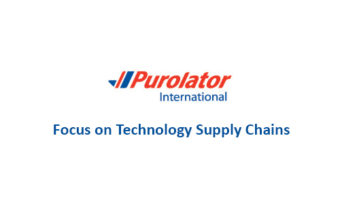 Anheuser-Busch InBev, the world's largest brewer, relies on machine-learning technology to help identify risky business partners and potentially illegal payments. According to the Wall Street Journal, this new proactive deterrence capability has allowed the company to save hundreds of thousands of dollars in costs associated with investigating suspect payments. Meanwhile, Forbes has reported that Taco Bell is partnering with an artificial intelligence developer, in order to provide personalized menus to its five million app users. And Starbucks President and CEO Kevin Johnson told a National Retail Federation audience about the coffee chain's "Deep Brew" AI technology which, according to Restaurant Dive, calculates a store's inventory needs and predicts the number of baristas needed each day.
Three different businesses.  Three different applications of the innovative technology tools sweeping the global marketplace.  The limits of how new technology can be applied seem to be limitless, with companies announcing new projects and initiatives on a regular basis
These innovations are occurring so rapidly, in fact, that this era has been given a name, "the Fourth Industrial Revolution." The term was initially used by Klaus Schwab, the founder and executive chairman of the World Economic Forum, who describes the Fourth Industrial Revolution as a "shift from simple digitization," which defined the Third Industrial Revolution, to "innovation based on combinations of technology."
In a 2016 book aptly titled The Fourth Industrial Revolution, Schwab wrote: "We stand on the brink of a technological revolution that will fundamentally alter the way we live, work, and relate to one another. Schwab goes on to note that "the speed of current breakthroughs has no historical precedent."
Technology breakthroughs driving "the revolution" include artificial intelligence, robotics, the Internet of Things, autonomous vehicles, 3-D printing, nanotechnology, biotechnology, materials science, energy storage, and quantum computing.
For businesses, attempting to keep pace and understand how best to leverage the power of new technology, can be a confusing, seemingly contradictory endeavor.  Most business managers, for example, say they are working toward achieving an autonomous supply chain in the next few years, although only about 25 percent currently have this advanced capability.  Autonomous supply chains, as defined by Supply Chain Quarterly, refer to fully automated supply chains that require little-to- no human presence, utilize robotics to fill orders, along with other tools such as driverless forklifts.
Perhaps not surprising, technology manufacturers have been at the forefront of implementing tech-based innovations into their own supply chains. Gartner Inc.'s "2019 Supply Chain Top 25," included three technology companies – Intel, Hewlett-Packard, and Samsung – which were ranked sixth, seventh and 21st, respectively. These companies were in addition to Apple, which has become so proficient in supply chain efficiency, that it has been granted "hall of fame" status.
Among the many reasons for earning these prestigious recognitions, Hewlett-Packard (HP) was lauded for not only developing 3-D printing capabilities, but for integrating them within its own operations. Intel was cited for its reliance "on automated planning, predictive analytics and end-to-end visibility to maximize capacity at its factories." And Samsung was singled out for investing in disruptive technologies, "such as robotics, AI, autonomous vehicles, digital healthcare devices, Internet of Things and other applications of data-driven technology."
It's an exciting time for all industries, with some poised to benefit from "new technology" more than others. A new white paper from Purolator International, "2020 Tech Manufacturing Supply Chains: Embracing the Power of Automation and Smart Technology," offers an in-depth overview of some of the most significant technology innovations, with insight about how tech manufacturers are using these new tools to improve supply chain efficiency.
Please click here for a complimentary copy of the white paper.
---
About the Author
Casey Fuller serves as Strategic Account Executive for Purolator International. In this capacity, he manages partnerships with top Technology customers and oversees strategic growth opportunities within the North American market.
Casey has 14 years of experience with Purolator International and has advanced in roles with field sales, major accounts, and now strategic sales.
Outside of work, he enjoys competing in the annual CrossFit Open & coaching his son's travel baseball team