What Is Small Package Shipping?
A small package weighs anywhere between 66 and 150 pounds. This size is the middle classification between parcels and freight, and these packages are often transported via our Purolator courier services. While many companies rely on freight shipment to handle pallets and parcel shipping for online orders, small package shipping is ideal for in-between items.
Whether you need to ship equipment, tech or furniture, our small package international shipping services help you get your products to the end-user.
Start Shipping Small Packages Internationally
Our Shipping for Small Packages
Our small package courier services are the most common shipping type for small packages, but we also offer expedited forwarding. Our courier services for small packages include Purolator Express and Purolator Ground shipping, which applies to transport between the U.S. and Canada or within either country.
Shipping speeds for our courier services are as follows:
Express: 1-3 days
Ground: 3-5 days
If you need a small package delivered right away, our expedited forwarding services are the best option. The EXF Elite service extends internationally, so wherever your package needs to go, we can get it there — guaranteed next day.
The Benefits of Our Small Package Delivery Services
Our small freight shipping services set us apart as a leader in delivery. When you choose Purolator International for your package shipping, you'll receive the following benefits.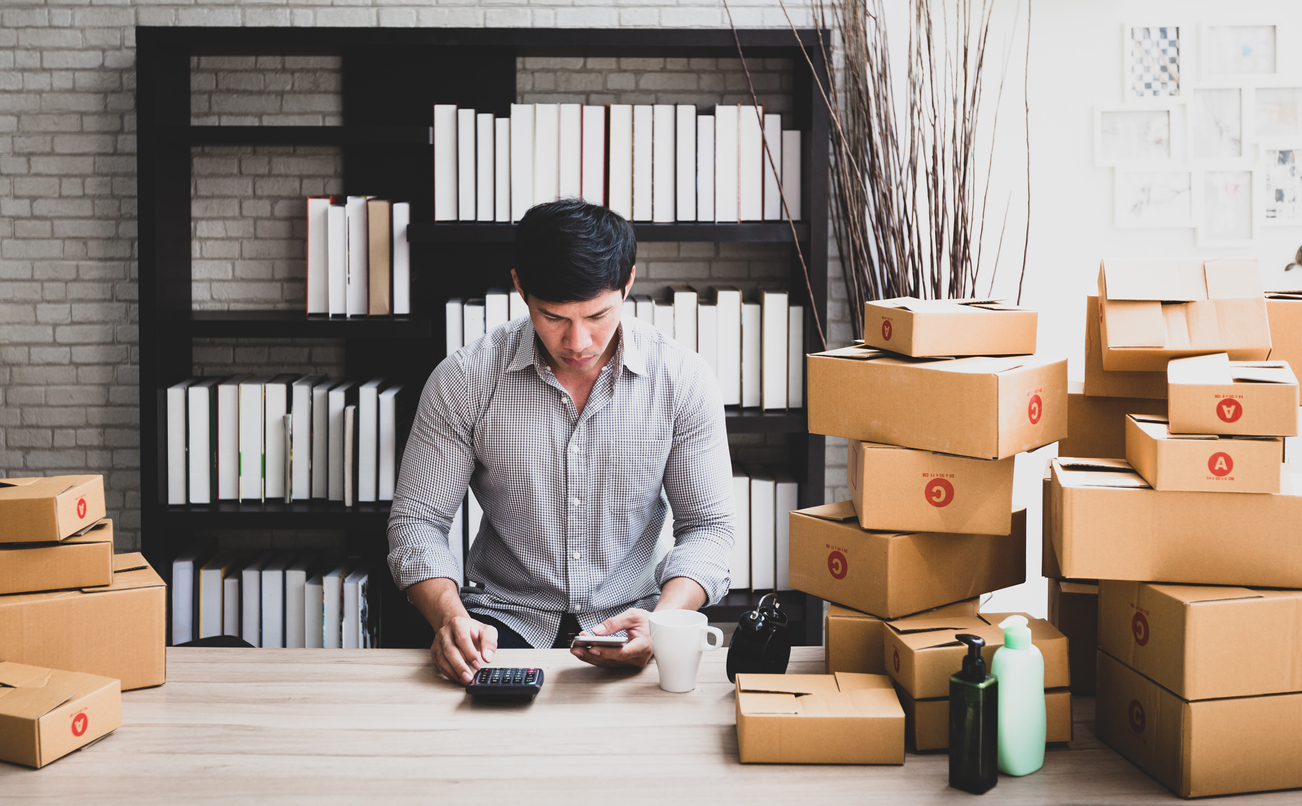 Service for Mid-Size Packages
Many shipping companies offer a small parcel option and a freight option, limiting shipping to truck loads or local couriers. Working with local couriers can be convenient, but they often price packages based on dimensions and add extra costs for special treatment. When your packages are in a higher weight range, you may end up with more fees than you're prepared to pay.
Our courier services provide shipment at competitive prices and handle the job in five days or less.
Extensive Network
While Purolator International has a developed network in the U.S. and Canada, our international services are just as reliable. We're experts in shipping logistics, so we can find the best route for your small package delivery.
You can trust Purolator International to get your small package to its destination with a next-day guarantee. Next-day shipping allows you to compete with other companies that offer fast shipping without limiting your audience to customers in one location.
Complete Oversight
With our connected distribution network, we know where your packages are at all times. We'll use our shipping software to track your deliveries or connect with your existing platform to ensure everything arrives at the right destination in good shape.
Purolator International is more than a shipping company. We're your logistics partner. When you choose us for international small package shipping, we identify the optimal shipping routes for your schedule and pricing needs. Our shipping oversight provides valuable metrics for your supply chain approach.
Trustworthy Representatives
When you trust a third party with your company's valuable products, you want to know they're reliable. At Purolator International, we ensure you're connected to the process every step of the way.
PuroTouch is your resource for package monitoring. We pair you with a single representative who understands your shipping needs, so you can easily follow the process from start to finish. Whenever you have questions, turn to your PuroTouch partner.
Find the right shipping method for your small package shipments
We pride ourselves on finding just the right shipping options for your business, and we have logistical experts who know just how to tailor our capabilities to your needs. Whatever packages you're sending, whatever speed you need or however remote the destination, we have several ways to accommodate you. Our guide to freight & small package services can help lead to a smarter shipping solution that works for you, whether you're sending a package from Boston, Seattle, or anywhere in between.
Our ability to effectively find the best routes to get your goods to Canada has kept us the leading Canadian transportation provider for decades. Packages can be tracked at every hand-off, providing clear visibility into your supply chain. We provide you with a dedicated client relationship representative who will reliably and proactively monitor and troubleshoot shipments, ensuring you a high degree of peace of mind. With customized returns management, we help ease the complexity of reverse logistics management.
Find out more now
If you're a U.S. Business and have regular shipments to Canada, you should find out more about the many services that Purolator International provides.
To get started, all you have to do is give us a call at 1-888-511-4811, or contact us online now.
Contact us now