New White Paper Focuses on Customs Process for Sending Goods into Canada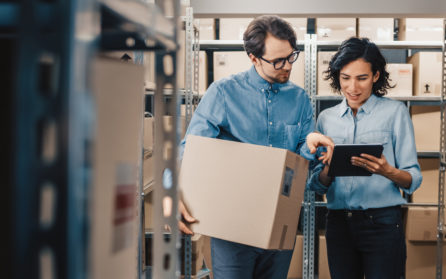 Each year the U.S. Department of Commerce publishes a "Guide to Doing Business in Canada,"  which offers detailed information for U.S. businesses interesting to exporting to Canada.
Quite possibly, the most important information appears in Chapter One, in the Market Challenges section, where it says:  "Canada remains among the most accessible markets in the world.  Nevertheless, doing business in Canada is not the same as doing business in the United States.  Canadian customs documentation, bilingual labeling, packaging requirements, ITAR (International Traffic in Arms Regulations) and Canadian federal and provincial sales tax accounting can be surprisingly challenging."
The complexity of the U.S./Canada border clearance process surprises many people, who assume that because of the two countries' strong relationship and shared border, that cross border trade must be a relatively easy process.
Unfortunately, that assumption is not correct, as many businesses have found out the hard way.  The fact is, the U.S. and Canada maintain very extensive and rigid border security and import/export control procedures.   Failure to understand and comply with any of these procedures could result in monetary penalties, excessive delays, or even a shipment's outright clearance rejection.
A new white paper from Purolator International,  "Understanding the U.S./Canada Customs Clearance Process," provides detailed information about the process U.S. businesses must follow to ship goods into Canada.  The white paper offers an overview of required customs paperwork, the Canadian sales tax structure, and increasingly rigid security mandates.  In addition, the paper reminds businesses that while their shipments may be considered imports into Canada, they are exports from the U.S., and subject to numerous U.S. export requirements.
The good news, the paper points out, is that things seem to be getting better.  Both the U.S. and Canadian government are committed to reducing the regulatory burden on traders, and on finding ways to encourage businesses to engage in cross border sales.
Learn more about the U.S./Canada border clearance process by downloading a complimentary copy of Purolator's new white paper here.