Logistics Provider can help Businesses Deliver on Customer Experience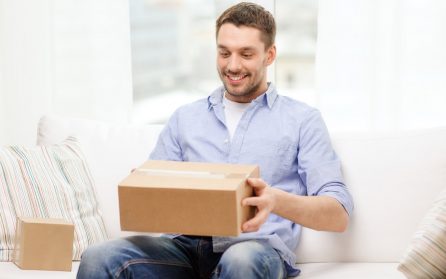 If a package shows up late, who gets the blame, the retailer who sold the product, or the logistics company that was supposed to oversee its delivery?
Many retailers are surprised to learn, in fact, that roughly half the time, consumers give them the blame.  Research by  Acquity Group found 52 percent of consumers surveyed blame the retailer when a shipment arrives late, versus 49 percent who blame the shipping company.  And, the impact can be devastating to a retailer.  Of the 69 percent of respondents who had experienced a late delivery, 63 percent said it would negatively impact their relationship with the retailer, with 23 percent indicating they would "cease ordering from that company altogether."
This should be a wake up call to retailers that have invested significant time and resources toward creating a superior customer experience:  The logistics component of the customer experience is critically important, and if not handled correctly, can drive away customers.  That is to say, a business can get everything else right – offer a highly efficient website with competitive pricing, personalized offers, an efficient checkout process and a customer-friendly returns policy.  But all this hard work could be for naught, if a logistics provider fails to make a delivery on time.
This means a retailer must choose carefully when enlisting a logistics provider to interact with its customers, and manage the shipping and delivery component of its supply chain.  It's crucial that retailers ask the right questions in order to create an efficient supply chain. Customers clearly view a delivery company as an extension of the retailer, and fair or not, will base their loyalty and future shopping preferences, at least in part, on the delivery company's performance.
A new white paper from Purolator International, "Does Your Logistics Provider Support Your Customer Experience?," discusses the important role a logistics provider can have in supporting a retailer's efforts.  Beyond providing on time service and delivering packages undamaged, a logistics partner can go the extra mile by offering high levels of customer service, accommodating customers' last minute delivery changes, and by offering high levels of transparency and regular tracking updates.
As the white paper makes clear, the right logistics provider can be an asset to a retailer's efforts to create a superior customer experience.  But finding the right provider takes time, and a fair amount of diligence to weed through the numerous options, many of which will simply not have the right stuff.
To download a complimentary copy of Purolator's white paper, please click here.