Shipping and Delivery Expectations in an Omni-Channel World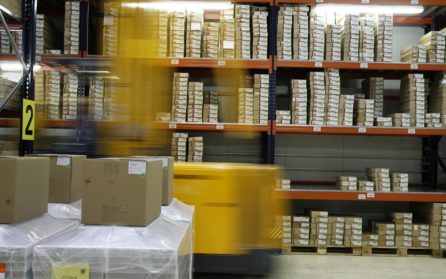 According to research from Deloitte, retailers no longer have the luxury of picking and choosing the platforms from which they will engage. That's because customers expect omni-channel capabilities—mobile, online, retail stores—and the ability to receive seamless, consistent service across each channel. "The omni-channel customers of the 21st century demand even more," Deloitte's analysis stated. "They expect their product delivered whenever and wherever they wish. To stay competitive, you need to adjust and offer customers the exact kind of delivery they want. In other words: you need to rethink order fulfillment and logistics operations to meet the demands of the omni-channel customer."
However, most retailers have yet to meet these expectations in a way that doesn't affect their bottom lines. As reported by the "2016 Walker-Sands Future of Retail" study, research by PwC and JDA software found that among the nation's top 250 retailers, only 19 percent are able to fulfill omni-channel demand profitably, with the biggest challenges being transportation and logistics—specifically, shipping, delivery, and returns. Not surprisingly then, 71 percent of respondents in that study cited omni-channel fulfillment as a top or high priority for future investment.
Among the fulfillment expectations, retailers must learn to accommodate, as reported by Kurt Salmon strategic consulting firm, are the following:
Low cost, preferably free shipping
Expedited delivery (same day or even faster)
Guaranteed delivery windows
Order online, pick up in store—"click and collect"
Reserve online, pick up in store—"reserve and collect"
Order online, ship from store
Ship-to-store, especially attractive for bulk items not in stock
Reserve out-of-stock product at different location with free shipping to home
Order in store, delivery to home
Purchase online, return to store
24/7 tracking
Inventory visibility across channels
Many of these expectations have been driven by the "Amazon effect," whereby consumers have come to expect the low cost/ free shipping and delivery flexibility offered by mega internet retailers including Amazon.com. Following is a closer look at consumers' leading expectations: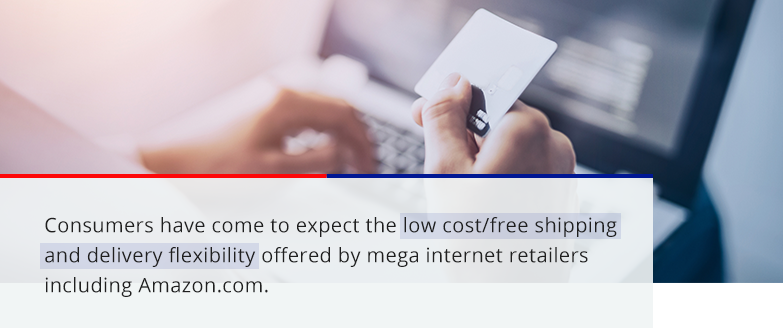 Expectation #1: Shipping should be low cost, preferably free
Free shipping is the number one priority for consumers and has become a competitive issue, despite its high cost to retailers. Mega retailers like Amazon and Walmart are able to offer free shipping largely because they enjoy significant volume shipping discounts—discounts not available to smaller retailers. As The Wall Street Journal reported: "Barclays analysts estimate Amazon spends $4 to $5 on average per package, compared with $7 to $8 for ground delivery paid by an average business."
As a result, smaller businesses must find a way to meet customer expectations for "free" shipping, despite the enormous cost. In most instances, costs are passed along to consumers, either through increased prices or by minimum purchase requirements. But for some businesses, raising prices is not an option since price-conscious consumers will simply switch to a lower-cost competitor.
Expectation #2: Multiple options for delivery service
Long gone are the days when a catalogue or phone order operator would routinely tell a customer that an order would arrive "within six to eight weeks." Although that level of service was once considered standard, expectations have certainly come a long way.
Research by Temando software developer found almost 90 percent of consumers expect multiple shipping options when making an online purchase and want the ability to "select the service that fits their lifestyle and budget." Among consumers' top preferences:
Multiple Shipping Options: 85 percent Standard (5-7 days)
Express (1-3 days)
Same Day
"Hyper" Same Day (1-3 hours)
Option for Same-Day Delivery: 80 percent
Guaranteed Weekend or After-Hours Delivery: 77 percent
Specified Time Slot for Delivery: 67 percent
Important to note is that despite expecting multiple options, most consumers will choose the cheapest option, often sacrificing speed for cost. Internet Retailer's "2016 Delivery Survey" found 93 percent of retailers said standard shipping options were most often selected by their customers, while consumer research conducted by Deloitte found almost 90 percent said free shipping was more important than fast shipping.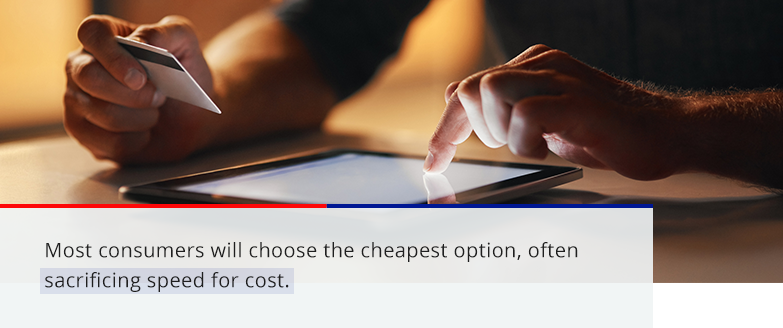 Expectation #3: Returns should be convenient and easy, with free shipping
According to the National Retail Federation, retailers will see an average 8 percent of sales come back in the form of product returns. This amounts to more than $260.5 billion in sales. But savvy retailers recognize the returns process as an additional opportunity to connect with customers and differentiate themselves from competitors with a customer-centric returns policy.
Not surprisingly, consumers have strong expectations about the returns process. Research by comScore revealed:
67 percent of consumers review a retailer's return policy before making a purchase
66 percent expect free return shipping
58 percent want a hassle-free, "no questions asked" return policy
47 percent want an easy-to-print return label
Other considerations include the ability to return a product across channels and to have the issue driving the return— refund, replacement, repair—resolved quickly
But delivering on these expectations can be costly. Deloitte's research notes transportation, handling, and warehouse costs must be factored in, along with the costs of repairing or replacing damaged times.
Expectation #4: Deliveries should be on time and largely meet consumers' preferences
A retailer's ability to "seal the deal" with consumers largely comes down to whether or not a package arrives on time, undamaged, and with the right products inside. Last-mile service is such a critical part of the transaction that retailers spend roughly 28 percent of overall transportation spend on getting it right.
Like seemingly everything else in the world of retail, customer expectations for last-mile services have evolved in recent years. Today, consumers have high expectations for services including:
Specific delivery window
Time-definite delivery for certain zip codes
In-store pickup
Convenient drop-off locations for product returns
Delivery to residences and office locations
Ability to reroute shipments late in the process
Full visibility and tracking capability
Shipments left in secure areas with appropriate weather protection
Advance notification of imminent delivery
Notification when delivery has been made
Each of these expectations comes with a cost and poses yet another logistical hurdle to clear. And similar to expectations for free shipping, lenient returns policies, and flexible shipping, last-mile service has become a competitive issue. If your business is perceived as inflexible, or even inept at meeting service expectations, customers will simply go elsewhere. So the question for retailers becomes not "if" they can become more customer-centric, but "how" can they manage it and still remain profitable.
Retailers that have yet to embrace the importance of flawless deliveries and quality last-mile service may be surprised to know that their customers will blame them—and not the delivery company—if a shipment goes awry.
"How is that possible?" some may ask, since the retailer isn't behind the wheel of the delivery truck. Others may assume their involvement in the transaction ends when the logistics company or transportation provider picks up the shipment and carts it away.
Not so.
Research by Accenture global consultants found that of the 69 percent of consumers who said they had ordered an online product that did not arrive on time, 63 percent said the poor experience had influenced future shopping with that company, with nearly 25 percent saying they never directly ordered from that company again.
And, as we saw previously, New Voice Media found 44 percent of customers who had a bad experience switched to another company.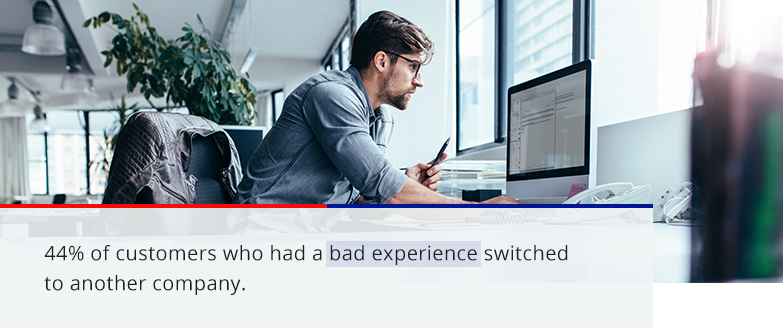 The Importance of Choosing an Experienced Logistics and Transportation Partner
According to consumer service expert Martin Lewis, retailers must understand their "contract" with customers includes the expectation that the retailer will choose a capable and experienced transportation partner. So selecting a delivery company not up to the challenge of an on-time delivery is seen as a violation of that contract and a quick way to raise consumers' ire.
In an appearance on Retail Week Live, UK-based Lewis explained:
"The whole ethics of where parcels are left—leaving them in wheelie bins [garbage cans], spots where some people like and some people hate, leaving them with neighbors, throwing them over the wall, never delivering, saying the person wasn't in when the person was, these are things that make people grind their teeth in anger, and are perhaps one of the quickest ways to destroy your brand."
"Don't blame the delivery company," he added. "Blame the retailer that hired the delivery company."
A retailer can try to mitigate the negative fallout from a late or botched delivery by offering coupons or a discount on a future purchase and, of course, through a sincere apology. The best option is to minimize the risk of a late delivery by choosing a highly experienced logistics and transportation partner.
Purolator International Is Ready to Partner With You
At Purolator International, we proudly serve a number of industries with our top-quality supply chain solutions. Our experience in cross-border shipping enables us to provide fast, efficient and customized services for all of our customers' needs.
Contact us today to take advantage of our award-winning customer service and innovative, dependable solutions. We look forward to working with you!