Insight for Effective Online Returns Management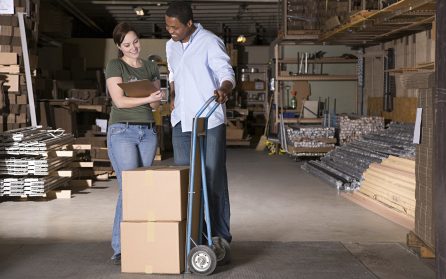 The Wall Street Journal reported on a Massachusetts consumer who ordered 10 pairs of corduroy pants in varying sizes and colors from a major retailer's website, only to return seven of them.  When questioned about the costs to the retailer of her unusual shopping strategy, the shopper replied:  "I feel justified, after all, I am the customer."
While this "in-home dressing room" example may be somewhat extreme, it is indicative of the unique challenges facing online retailers when it comes to product returns.  For some industries such as apparel, footwear and electronics, the returns rate can exceed 30 percent.  In most instances, returned merchandise is not defective or in any way damaged.  And in the case of consumer electronics, a significant amount of returns volume is due to customer error – failure to properly navigate an instruction manual or comprehend a device's basic operating procedures.
Online retailers find themselves awash in product returns at a time when customers have exceedingly high expectations for fast, easy and free returns processing.
Many retailers are rising to the challenge and finding opportunities in how they view their returns.  Smart retailers are developing customer-friendly returns policies as a way to build loyalty and cement lasting relationships with customers.  Perhaps no retailer has set the bar as high as footwear retailer Zappos.com, which prides itself on offering free returns shipping and giving customers an entire year to decide whether or not to keep a purchase.  And while Zappos's returns rate averages 35 percent, the company is thrilled by its high level of customer retention.
While not every business can afford to offer a Zappos-type policy, it's important to keep "customer satisfaction" at the forefront of any plan to manage returns.
A new white paper from Purolator International, "Meeting Customer Expectation and Recapturing Revenue:  E-Commerce Returns Management," delves into the online returns issue in detail.  As the paper discusses, an effective returns policy can be a win-win scenario:  Consumers gain from a faster and more efficient returns process, while businesses can recapture value by returning undamaged merchandise to inventory and in secondary market sales.
Most businesses enlist an experienced logistics partner to help them understand the building blocks of a returns management process.  For a more in-depth review of the necessary components, click here to download a complimentary copy of Purolator's white paper.