Return Management is more important than you think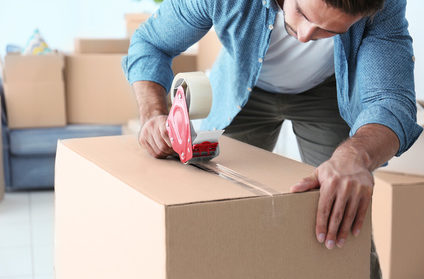 Your customers really care about your return policy. Nearly 60% of them say that the way a business handles returns is an important factor in determining if they will shop with that business in the future. Further, 67% of shoppers will actually check the returns page before they purchase online. Research shows that eCommerce has actually "normalized" product returns with 41% of eCommerce shoppers buying multiple sizes/colors of the same product, fully intending to return all but one or two items.
What do consumers consider a good return policy?
It should come as no surprise that most shoppers say free returns is an essential factor in choosing a retailer. They want an easy to print shipping label, a return window of at least 30 days, and they expect notifications about refund status.  
A good return policy can be expensive
All these wants comes with significant cost, in fact, U.S. returns delivery costs are expected to exceed $550 billion by 2020. Returns processing costs are three to five times higher than the original shipping cost. Managing a "return and repair" process accounts for 10% of total supply chain costs. But an inefficient process can reduce profits by 30 percent.
Benefits of  investing in a good returns policy 
There is hope in managing your returns and research shows that 95 percent of returns end up back in the marketplace, if done correctly. A great example of this is reselling undamaged goods on a secondary market (auction site, outlet, overstock store). In 2017, the secondary market was valued at $554 billion, a 79% increase in eight years. Interestingly, this secondary market accounted for 3% of U.S. gross domestic products and more than the GDPs of 175 countries, including Belgium and Sweden. 
Learn more about Returns Management with our comprehensive Infograph below:

Download the PDF: Returns Management Infograph
Why Choose Purolator International for Your Integrated Returns Management?
Partnering with Purolator International for your returns management from Canada offers a host of benefits. However, our flexibility and exceptional customer care are what truly make us stand out from the crowd.
We aren't tied to a specific delivery system, which means we can customize your returns management to meet your particular needs. From moving replacement products throughout Canada to opening return packages for classification, we'll use our extensive resources to make sure your returns are handled efficiently and quickly.
We pair each of our services with our outstanding customer support. You'll enjoy all the benefits of PuroTouch — our commitment to providing quality services 24 hours a day. You'll gain access to a dedicated client relationship representative who will handle your account, track your shipments and returns, offer critical insights into your returns management and more. This service is part of our goal to make your business the most successful it can be.