How to Leverage Your Existing eCommerce Infrastructure When Expanding to Canada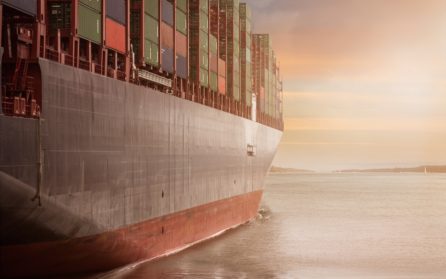 A U.S. business with an existing eCommerce platform has an obvious advantage in planning an expansion to Canada since the "bones" for an international business already exist. A successful eTailer already has the fundamentals taken care of – a functioning website, payment processes, inventory, fulfillment, warehousing, distribution and transportation, and, presumably, a strong logistics partner to oversee and manage the entire process.
But it's important to understand what will be necessary to customize a selling platform for the Canadian market.
Modifications to Meet Canadian Expectations
A business will need to review its eCommerce platform and align product listings and descriptions with Canadian preferences. Subtle language differences and spellings will
need to be addressed. The U.S. "center," for example, is Canada's "centre," and a U.S. "favor" becomes a Canadian "favour." Slight distinctions maybe but glaring mistakes for a U.S. business seeking to cultivate Canadian consumers.
On a larger scale, don't forget that Canada is officially a bilingual country, with 22 percent of the population listing French as their preferred – in some cases sole – language. Consider including a multilanguage toggle so that consumers can easily select their preferred language.
Product Listings
Similarly, be sure to evaluate inventory offerings on your Canadian site. U.S. retailer J. Crew was subjected to harsh criticism from Canadian consumers when its Canadian website did not include the extensive product offerings listed on its U.S. website. In addition, many Canadian consumers were dismayed to find large displays of 4th of July merchandise at their local Target stores. A degree of consumer research will help a retailer understand the types of products that will appeal to Canadian consumers, and those that won't.
Payment Capability
Be sure your Canadian site lists all prices in Canadian dollars and that payment is possible in the local currency as well.
All-inclusive Price
When it comes to unexpected shipping charges and brokerage fees, Canadians hate surprises. Many U.S. retailers have had eCommerce shipments refused by the intended Canadian recipient when the shipment arrived along with an unexpected invoice. You must provide an up-front price at time of purchase. But to do this, two things must be in order:
Non-Resident Importer
As discussed previously, unless a U.S. business is registered as a non-resident importer, it is prohibited from collecting Canadian taxes. But with NRI status, taxes can be collected at time of purchase.
Delivery Duty Paid Incoterm
A business and its logistics company must agree on terms of shipping that give the seller responsibility for the border clearance process. This allows the retailer to include all brokerage and import fees in the price quoted at time of sale.
Don't Forget About Canadian Holidays and Traditions!
Canada Day is July 1, Victoria Day falls in May, and Canadian Thanksgiving is always the second Monday in October. By recognizing these and other important dates, a U.S. business can promote its brand while appealing to Canadians' strong sense of patriotism.
The Value of Entering the Canadian Market
Fewer than one percent of all U.S. businesses export despite the fact that 95 percent of the world's consumers live beyond our borders. As reported by United Nations research, more
than 3.2 billion people are currently connected to the Internet, which means U.S. businesses have tremendous opportunity for Canadian eCommerce expansion.
Most businesses entering the world of international commerce are content to start slow. Generally, this means expanding north to Canada where eCommerce is expected to grow at a double-digit pace through 2018 and where 60 percent of online shoppers have made purchases from U.S. eTailers.
But as lucrative as international eCommerce can be, it's essential for a business to tread carefully. As we have seen in this report, many U.S. businesses made incorrect assumptions about the Canadian market only to face the wrath of Canadian consumers and fall short on promises. Some businesses were able to learn from these mistakes and become successful in Canada, while others were forced to withdraw from the market.
It's important to "think locally," and enter the market with a comprehensive plan for building your customer base, and for meeting customers' high expectations for quality products, on-time deliveries and excellent customer service.
Entering the Canadian market can be a significant milestone for a U.S. business. And with the right plan and the right logistics partner, the timing has never been better for a smooth, successful experience.
Choose Purolator International as Your Canadian Expansion Partner
When it comes to the customized, high-quality solutions that you need for expansion to the Canadian marketplace, Purolator International is the best choice. Our comprehensive services are designed to scale with your company's growth, so we can deliver a long-lasting partnership.
Your success is our success too, and we make your customers' happiness our priority. Contact us today to learn more about our services and solutions for expanding your business to Canada.