Understanding the U.S. Canada Customs Clearance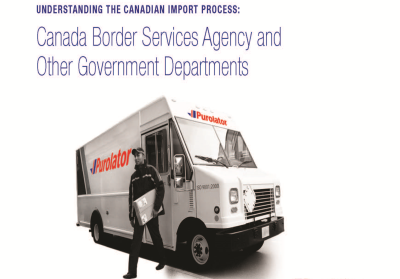 U.S. Customs and Border Protection (CBP) cites "missing or incomplete paperwork" as the top reason goods are either delayed at the border, or denied entry altogether.  Further, the U.S. Commerce Department warns U.S. businesses entering the Canadian market of the "surprisingly challenging" Canadian customs documentation process, and advises, "Doing business in Canada is not the same as doing business in the United States."  U.S. businesses would do well to heed these warnings and familiarize themselves with the basics of the U.S./Canada border clearance process.
For goods entering Canada, there's no such thing as an "ordinary" cross-border supply chain, since the process a shipment has to follow depends on its contents. Different goods trigger different requirements. Apparel shipments, for example, are controlled by International Trade Canada, while prepackaged consumer products are regulated by Industry Canada. Canada Border Services Agency (CBSA) enforces customs mandates by these and other departments known collectively as "other government departments" (OGDs).
Import requirements are also determined by which Canadian province is the shipment's end destination.Each of Canada's 10 provinces maintains its own tax requirements, and several have very strict marketing and labeling codes (in addition to federal marketing and labeling requirements). In Quebec, for example, which lists French as its primary language, explicit mandates are imposed for the use of French on all packaging, signage, instruction materials, and advertisements.
People are often surprised at the complexity of the U.S./Canada trade process and underestimate the resources necessary to ensure full compliance. Many businesses mistakenly assume that given the closeness of the two nations—shared border, shared language, common values—that cross-border shipments must be a breeze. Unfortunately, that is not the case. Not only is the border compliance process complicated, but it is also very fluid. Regulations and protocols change all the time, often with little notice.
A new white paper from Purolator International, "Understanding the U.S./Canada Customs Clearance Process," provides an overview of key regulations and paperwork requirements, along with information about how to minimize delays and ensure a seamless border clearance process.  The paper offers a wealth of information any smart U.S. business needs to have! 
You must have javascript enabled in your browser to receive the whitepaper successfully