Nearshoring and Reshoring: On the Rise as Businesses See Greater Opportunities in Keeping Manufacturing Closer to Home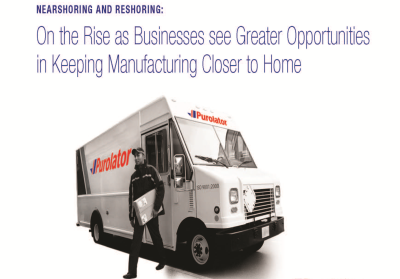 An interesting trend is underway among U.S. manufacturers, namely the shifting of production operations away from China, and back to North America. Changing economic conditions in China, namely a surge in labor and fuel costs, have caused many managers to realize that China is not the bargain it once was.
At the same time, a shift towards more regionalized supply chains that bring production closer to the end consumer has helped spark a surge in manufacturing in the United States, Canada and Mexico. This new white paper provides a detailed overview of why businesses are choosing to rethink their presence in China, and the possible benefits for businesses that relocate manufacturing processes to North America.
You must have javascript enabled in your browser to receive the whitepaper successfully