A Shipper's Guide to Freight and Small-Package Services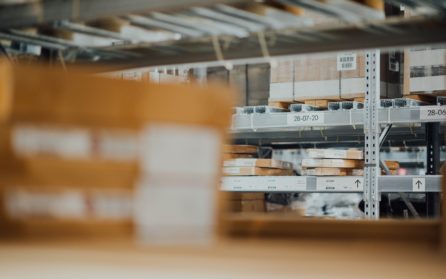 It probably came as no surprise when Inbound Logistics' "2018 Trucking Perspectives" survey found that shippers' "greatest challenges" include reducing transport costs (56 percent), finding capacity (52 percent), and customer service (38 percent). After all, cutting costs and locking in transportation have long been the goals of all logistics and supply chain managers, with high levels of customer service a top priority.
But for many, the process of procuring transportation services has gotten a bit more complicated in recent years. For one thing, a serious driver shortage has caused a tightening in capacity. As reported by USA Today, a current shortage of 51,000 drivers is expected to exceed 100,000 drivers by 2022, as would-be drivers turn to other less-demanding and better-paying positions in construction and manufacturing.
The "historic" driver shortage comes at a time when a robust economy has fueled a spike in demand for freight services. Higher levels of manufacturing, increased consumer spending, and surging eCommerce sales have driven up 2018 shipment volume by more than 6 percent, according to the Cass Freight Index. "Demand is exceeding capacity in most modes of transportation by a significant amount," the accompanying Cass analysis noted.
"Every truck is spoken for every day," one industry analyst told USA Today, adding that 99 percent of trucks nationwide are in use.
As a result, savvy logistics providers have rethought many tried-and-true ways of delivering services in search of greater efficiencies and opportunities. Technology has been a key enabler in identifying innovative solutions, which often result in faster, more flexible service than previously thought possible. Direct line-haul service is a good example. In certain situations, it is now possible for shipments to reach the Canadian border several days faster than was previously possible. This is because of the availability of line-haul routes that travel from certain U.S. locations to the Canadian border with no stops or scheduled service interruptions.
But unless a logistics provider offers this service — which most do not — or a shipper is aware of the possibility, chances are the shipper will not be able to avail itself of this dynamic service option.
This example underscores the fact that, for many shippers, it can be difficult to keep pace of the head-turning changes in logistics capabilities. A business that for years relied on regularly scheduled less-than-truckload (LTL) service might, in fact, shave a day or two from its transit time by using a parcel solution. Or a business might be surprised to learn there are differences in pricing for service to the same locations.
How then can a supply chain manager keep up with changing service options and the latest and greatest in logistics capabilities? A good place to start is with a basic understanding of the types of services available. The following pages include descriptions of core industry services along with information about the many variables that affect pricing. This information can help shippers better understand their logistics options and ensure that all pluses and minuses are considered in finding the most efficient solution.
Understanding Freight Service Capabilities
The process of identifying the right transportation solution begins with a good understanding of the shipments that need to be processed. A logistics manager must have good information about shipment contents and packaging, knowledge about any special handling requirements (i.e., temperature control), and insight about delivery expectations for those packages. A company that prioritizes fast deliveries and customer satisfaction, for example, might select an expedited freight service, whereas a more bottom-line focused company might choose a less-accelerated ground solution. The key, though, is for individuals making the decisions to understand their options and the differences between service levels.
Full Truckload (FT)
As the name implies, full truckload refers to shipments that occupy an entire truck trailer with no room to accommodate shipments from other shippers. A full truck will typically carry freight from a single customer, usually to a single final destination. Truckload freight remains on the same vehicle for the duration of the shipping route.
According to industry analysis, full-truckload shipping accounts for as much as 75 percent of the total $740 billion U.S. trucking industry. The American Trucking Associations (ATA) reports that there are more than 560,000 for-hire and private truckload carriers in the U.S., with the vast majority consisting of individuals with their own trucks and small firms with fewer than six trucks in their fleet.
Within the trucking sector, total truck weight — including product, packaging, fuel, pallets, driver, etc. — must not exceed 80,000 pounds. Once the weight of the truck cabin and trailer are taken into account, the American Trucking Associations estimates that a "typical" full truckload can accommodate shipments weighing between 40,000–45,000 pounds.
Unlike less-than-truckload (LTL) shipments, truckload freight is not always palletized. Loading is determined based on the unique needs of each shipment. Within the truckload category, three different types of vehicles are generally used:
Dry vans are the most common form of freight transportation and are used to transport non-perishable items. Dry vans generally consist of nonrefrigerated boxsized trailers with doors in the back.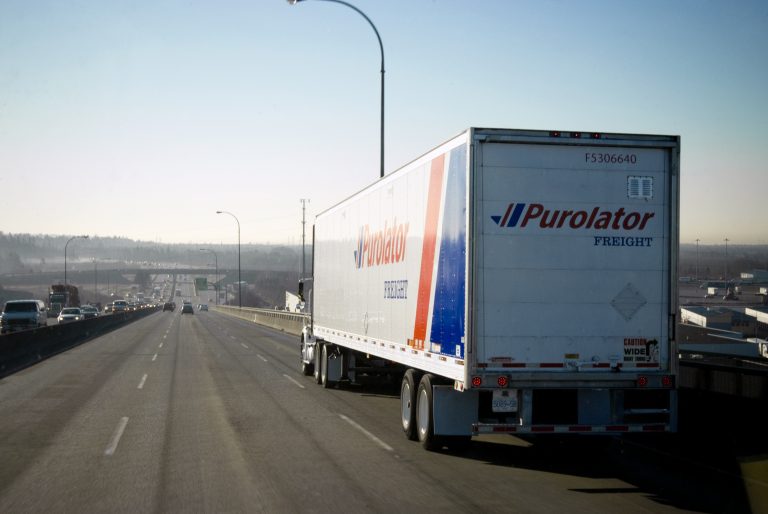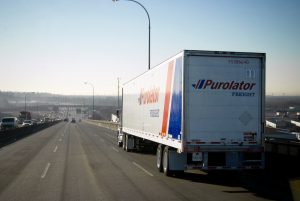 Flatbed trailers are used to haul bulky, heavy, and oversized loads that will not easily fit inside a covered dry van. Flatbeds have no sides or roof, which allows for easy loading and loading.

Refrigerated trucks (also known as "reefers") are used to transport shipments that require temperature control. Refrigerated trucks are commonly used for perishable food items as well as pharmaceuticals, flowers, and certain medical devices.
Benefits of Full-Truckload Service
Faster Transit Time. Since no additional pickups are required, full-truckload shipments generally arrive at their destination faster than they would via an LTL solution.
Cost Efficiency. Full-truckload shipments are not subject to the freight classification system that affects LTL pricing. This frees carriers from industry pricing standards. Instead, rates are based on factors including the required lane, lead time, and miles traveled. This tends to benefit shipments headed to cities and other populated areas since availability of trucks bound for high-volume destinations can help mitigate costs.In addition, since freight remains on board the truck for the duration of the transit cycle, a shipper will not incur costs associated with distribution center or warehouse processing.
Less Risk of Damage. Another advantage of remaining on the same truck is the reduced number of touchpoints. Fewer touches mean fewer opportunities for damage or theft to occur.
Enhanced Backhaul Opportunities. Drivers en route back from a delivery will seek opportunities to take on freight for the return trip. Such backhaul loads can generally be negotiated at a favorable rate.
Potential Downsides to Full Truckload
Impact of Driver Shortage. The full-truckload segment of the industry has been directly impacted by the current driver shortage. Bloomberg cites several reasons for this, including:

Reluctance of new drivers to sign on to the harsh lifestyle inherent to the trucking profession, which, for truckload drivers, can mean weeks away from home.

New federal "hours of service" rules that restrict drivers' time behind the wheel. "Because drivers can't work as long," Bloomberg's analysis notes, "more of them are needed to cover routes."

Stronger economy has resulted in many would-be drivers opting for better-paying positions in construction and manufacturing.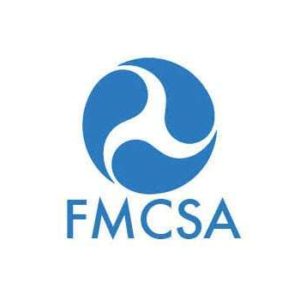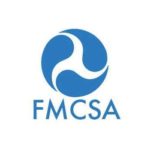 ---
New "hours of service" requirements issued by the Federal Motor Carrier Safety Administration (FMCSA) restrict drivers' time behind the wheel.
As a result, shippers may face difficulty in finding required capacity.
Pricing Variances. Full truckloads are not regulated by the National Motor Freight Classification (NMFC), which establishes pricing standards for less-than-truckload shipments. This allows full-truckload carriers to set rates based on market conditions. Thus pricing may fluctuate considerably during peak and nonpeak periods. This can make it difficult for a shipper to budget for transportation spend and to lock in an annual rate.
Shipments that are not large enough to fill an entire truck are referred to as "less-thantruckload," or "LTL," shipments and, while not as prevalent as full-truck shipments, represent an important sector of the freight industry. LTL shipments generally weigh between 200 and 5,000 pounds, and account for up to six pallets.
LTL shipments are usually combined with shipments from other businesses to create a full truckload. Through this consolidation of shipments, multiple shippers share costs, usually resulting in significant cost savings. LTL service can also be highly flexible since drivers generally make multiple stops in the course of their routes, stopping to pick up packages or make deliveries.
LTL shipping relies on a hub-and-spoke model in which local facilities serve as the spokes and central distribution centers are the hubs. Freight from numerous shippers is gathered at a local facility and then transported to a distribution center. At the "hub" distribution center, freight is either sorted and delivered, or consolidated for transport to a subsequent facility, depending on its final destination.
Most LTL shipments are loaded onto pallets, which helps minimize the risk of in-transit damage and allows for easy loading and unloading. Most distribution centers and trucking companies follow guidance from the Grocery Manufacturers Association (GMA) with regard to pallet dimensions. GMA guidance establishes 40" x 48" as an industry standard, with a capacity to hold up to 4,600 pounds. Regardless of the size of pallet used, great care must be exercised to ensure that freight is loaded correctly and that the pallet is placed on the truck in such a way that it can be easily unloaded by a forklift.
---
Most trucking companies follow pallet standards established by the Grocery Manufacturers Association.
LTL shipments often have access to a wide range of special services, including liftgate access, installation, deliveries to remote locations, and inside deliveries. Many carriers also offer an "expedited" service option, which offers premium levels of customer service and guaranteed on-time delivery.
LTL shipment pricing does not follow the same market-based approach as full-truckload shipments. Instead, LTL pricing is based on a shipment's "freight classification," which is determined by the National Motor Freight Classification listing of 18 different classes. (See below for additional information about freight classification.) Each class has a corresponding "standard," which serves as the industry standard for determining shipment pricing. The NMFC standard adds predictability to LTL pricing and helps to simplify the price negotiation process.
But a shipper must exercise caution in assigning a freight class to a particular shipment. An incorrect determination will likely result in a "reclassification" by the freight carrier. This in turn will cause an adjustment in pricing along with imposition of a "reclassification fee." As one logistics provider warns: "If you receive a freight rate that seems exceptionally low, it may be because the logistics service provider used a lower classification number to rate it," an action referred to as "a deceptive practice."
Cost Efficiency. Because freight from multiple shippers is consolidated, LTL shipments generally benefit from reduced rates.
Flexibility. Since LTL line-hauls make multiple stops along their routes, a shipper can identify a transportation solution that fits its precise pickup and delivery needs. However, since each LTL carrier maintains its own schedule, a shipper would likely benefit from the services of a non-asset based logistics provider, which would have comprehensive access to a broad range of LTL carriers. Non-asset-based 3PLs are able to identify the LTL solution that best meets a specific shipper's needs and secure the required capacity.
Inventory Management. LTL services allow businesses to cost-effectively ship required inventory levels across the country with a high degree of confidence that products will arrive on time. This allows businesses to better control their inventory needs and can help prevent accumulation of excessive inventory stockpiles.
Special Services. LTL providers offer a range of "special" services that full-truckload providers generally do not. These services can vary by industry — inside deliveries for pharmaceutical shipments — and can be vital to a successful delivery. But when it comes to special services, a business must pay close attention and make sure its potential LTL provider offers the precise services it needs. Frequently offered services include:

Advance delivery notification

After-hours pickups/deliveries

Inside pickups/deliveries

Freeze protection services

Liftgate

Residential services

Scheduled pickups

Special handling

Tailgate

Trailer drop-off

Two-person delivery

White glove services for highly fragile or valuable shipments
Potential Drawbacks to Less-than-Truckload Shipping
Increased Transit Times. Since LTL trucks usually carry shipments from multiple shippers, several pickup and delivery stops generally occur during the course of an LTL route. This means LTL shipments incur longer transit times than full-truckload shipments. While a shipper can manage this by selecting an LTL solution that incorporates the additional pickup/drop-off time into its schedule, additional delays can occur if, for example, one delivery stop takes longer than expected or a truck encounters infrastructure or weather-related delays.
Risk of Damage or Product Loss. Since LTL shipments incur additional handling, there is an accompanying increased risk of damage or loss. Freight can be reconfigured to accommodate another shipper's pallets or moved to another truck. This can result in damage to improperly packaged or loaded freight.
Detailed Planning Is Required. Whereas full -truckload shipping is a fairly straightforward process, LTL shipping requires a fair amount of "legwork." A shipper must understand the various options offered by different carriers and also have an awareness of current shipping rates and capabilities. Many LTL carriers provide only regional service, for example, which might require multiple carriers to reach a certain destination. This is another area in which a non-asset-based 3PL could be helpful. An experienced 3PL will have relationships with multiple LTL carriers and insight into each carrier's capabilities. Because of this, many shippers enlist a 3PL to manage the process on their behalf.
Partial Truckload
Shipments that exceed LTL limits but will not fill an entire truck are considered partial-truckload shipments. Partial-truckload shipments often range from eight to 18 pallets and occupy more than 12 feet of linear space in a trailer. Shipments usually weigh between 8,000 and 27,500 pounds. Although similar to LTL shipments, partial shipments have some important differences:
Partial-truckload shipments do not require assignment of a freight class. Instead, pricing is determined by market rates with mileage, destination, weight, and space required serving as key variables. Since partial shipments often allow carriers to fill extra space on their trucks, pricing is usually very competitive.
Partial-truckload carriers usually do not stop at distribution terminals while en route to their destination. This generally leads to a higher percentage of on-time deliveries, faster transit times, and less handling of freight.
Partial-truckload carriers typically offer insurance coverage similar to coverage offered by truckload carriers. This coverage often exceeds offerings of LTL carriers.
According to FreightQuote.com, benefits of partial-truckload shipping include:
One Truck. Freight generally remains on the same truck for the duration of transit.
Less Freight Handling. Since freight remains on the same truck, there is a reduced risk of damage or product loss.
No Freight Class Is Required. Since partialtruckload shipments are exempt from the NMFC classification requirements, costs are assessed based on market rates and other factors, including shipment density and space capacity. In addition, there is no risk of incurring a reclassification fee, which results from an incorrect class assignment
Parcel shipments tend to be small, lightweight, individual shipments that can be easily handled. Shipments usually do not exceed 150 pounds in weight or 165 inches in length. Shipments are often packed in an envelope, carton, or similar type of container with deliveries typically made to private residences, retailers, or offices.
---
Parcel shipments are small, individual units that are usually packed in envelopes or cartons.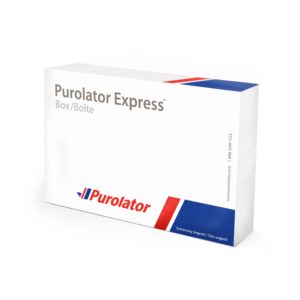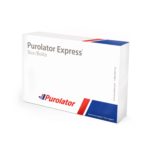 The majority of eCommerce shipments falls into the parcel shipment category, with deliveries direct to consumers' homes or workplaces. The Pitney Bowes Parcel Shipping Index found eCommerce growth increased global parcel volume by 48 percent during 2017, swelling to more than 65 billion packages. And with no sign of slowing down, parcel volume is expected to increase by as much as 28 percent annually through 2021.
A commercial shipper will usually work with its parcel carrier to establish a schedule for shipment pickups. This often requires a driver to enter the businesses on their route and engage in dialogue with customers. As a result, parcel carriers often develop relationships with their customers and have a good understanding of each customer's pickup and delivery preferences.
As eCommerce giant Amazon.com has redefined consumer expectations for faster and more flexible deliveries, parcel companies have been critical players in allowing eCommerce retailers to keep pace. Innovative technology-based solutions now ensure optimum route planning, efficient use of assets, and unprecedented levels of tracking and visibility. However, as these critical "last-mile" services have become increasingly important and lucrative, parcel carriers have faced increased competition from LTL carriers and various disruptors, including Amazon Logistics and Deliv.
Benefits of Parcel Shipping
Cost Efficiency. Parcel shipping is a cost-efficient solution. This is largely due to the sheer volume of shipments in the parcel pipeline.
Heightened Tracking/Visibility. Since drivers often oversee the loading of their own trucks, they will have familiarity with the types of shipments being transported and exercise commensurate levels of care in handling each package. In addition, since parcel shipments pass through multiple processing steps, with technology-based scanning implemented at each stage, any failure to proceed to the next step would be quickly detected, and steps would be taken to locate the missing package.
Heightened Communication. With parcel delivery vehicles frequently equipped with high-functioning technology systems, drivers can provide regular updates to consumers about planned and completed deliveries. An email or text message can be sent just prior to a delivery and again after the delivery has been made. In addition, consumers are able to track their shipment's progress online and easily request lastminute delivery changes.
Potential Drawbacks of Parcel Shipping
Heightened Risk of Damage/Loss. Because packages are small in size, parcel shipments have an increased risk of damage or loss. According to Parcel magazine, oversized or bulky items could be especially at risk since parcel shipments are often sorted via a conveyor belt — versus the less-automated forklift used by LTL providers — and can either fall off the belt or undergo extensive jostling.
Limited Special Services. Parcel deliveries generally culminate when the package is left at its end destination. Special services, including assembly and installation, generally fall outside the scope of a parcel carrier. Parcel magazine cites the example of retail giant L.L. Bean, which fulfills 95 percent of customer orders using parcel shippers. "But what happens when the consumer wants a large piece of furniture delivered to the house?" the article asked. "The homeowner also wants it placed in the living room and unpacked, and he wants the packing materials to disappear!" For these situations, the article notes, L.L. Bean has arranged with LTL carriers for "white-glove services," whereby large, bulky items are delivered and installed.
While most courier companies provide a range of services, they are best known for offering fast delivery options along with a high degree of specialized services. Courier services can range from delivery of a legal document from one office to another: to same-day fulfillment of a consumer online order: to guaranteed delivery within an international market. In addition, courier services can involve a range of transit modes, including everything from bicycles to vans to airplanes.
Supply Chain 24/7 notes a "disruption" within the industry as many new courier services have entered the market. This surge in new companies has largely been driven by changing customer expectations for faster and more convenient delivery experiences. More notable entrants to the courier industry include Amazon. com, which currently offers same-day and one-day delivery to 8,000 U.S. cities and towns, and Deliv, which uses a smartphone app to alert prequalified drivers to a delivery request. An industry overview by Market Realist identified five core courier-service capabilities:
Standard Courier Services involve collecting, sorting, and transferring parcels to a depot located close to the delivery location. A parcel is then loaded onto a van and delivered. This service takes a few days and is generally the most cost-efficient courier solution.
Overnight Service uses the same logistics processes but ensures guaranteed next-day delivery.
Same-Day Express courier is generally reserved for more urgent shipments and is a premium delivery option.
International Courier Service delivers packages across international borders. Many courier companies specialize in service to specific markets and will have distribution networks and customs management resources in place to ensure seamless, efficient deliveries. A shipper must exercise care, though, to ensure that any courier under consideration has verifiable experience and capabilities in a required market.
Pallet courier services are used for delivering shipments that are loaded onto pallets. Typical pallet deliveries include heavy or fragile goods, shipments of regular quantities, and shipments of multiple large items. For example, a shipment of personal computers to a high school would be a good candidate for courier pallet services. Pallet services are a highly efficient and cost-effective solution, which, according to DeliveryQuoteCompare, is why many businesses choose this option.
Key Benefits of Courier Services
Speed. Shipments generally move directly from point of pickup to their end destination with minimal handoffs or touches.
Delivery Guarantees. On-time, as-promised deliveries are core competencies of courier service providers.
Customer Service. A high level of customer service is another core competency. This can include ready access to dedicated personnel as well as "personal courier services" in which an employee personally oversees the transit process, accompanying a shipment from point of pick up until final delivery.
Customs Management. Couriers that offer international expertise will generally offer customs management services, whereby all customs and regulatory paperwork, permit and license requirements, and duties and fees are handled prior to a shipment's arrival. In addition, a local courier may be used to personally oversee a shipment's movement through customs upon arrival at an international destination.
Security. An experienced courier will prioritize security by ensuring a rigorous chain of custody for all shipments and requiring signatures for all shipment transfers and deliveries. Specialized couriers offer high levels of security for shipments in need of extra protection, including shipments of jewelry, cash, pharmaceuticals, or important documents.
Shipment Pricing Considerations
Once a shipper understands the differences between service options and has a general idea of its preferred solution, it's time to consider cost implications. In doing so, a shipper will quickly learn that many variables contribute to shipping costs and that a shipper must do its due diligence to secure a competitive, fair price.
Factors in determining shipment pricing may include:
Dimensional Weight. Dimensional weight (DIM weight) pricing, also referred to as "volumetric pricing," refers to the process in which shipping costs are assessed based on a shipment's size and density rather than solely on its weight. With DIM weight pricing in effect, shipping costs are based on the higher of two measurements: package size or package weight.
According to Logistics Management, dimensional weight is calculated by multiplying length x width x height and dividing that result by a number referred to as the "DIM factor." Many large


carriers use 166 as their domestic DIM divisor and 139 as their divisor for international shipments. Many smaller carriers have also adopted these practices. The resulting number is then rounded up, and that figure is called the "DIM weight."
The DIM weight is then matched against the shipment's package weight, and charges are assessed based on whichever number is higher.
Packaging Efficiency. Implementation of DIM pricing was largely driven by the surge in eCommerce shipments. As Logistics Management notes, carriers found themselves facing a surge in small-package volume, with a "typical" package including as much as 40 percent air and filler. With traditional weight-based pricing in effect, there was no incentive for a shipper to exercise caution in the packing process.
Dimensional weight pricing rectifies this situation in two ways: (1) shippers are incentivized to avoid higher costs by implementing packing efficiencies, and (2) carriers are not "penalized" for shippers' inattention to packaging details.
Freight Class. Every LTL shipment must be assigned a "freight classification" that is selected from the 18 classes that make up the National Motor Freight Classification (NMFC) book. Class designations range from 50 to 500, with lower ranges generally incurring lower rates. Higher classes apply to lighter, less dense freight that tends to take up more space. Each class establishes an industry standard that is used for pricing. Therefore, freight classification plays a vital role in LTL pricing, and great care must be exercised to assign the correct class. (See below for a more detailed overview of the National Motor Freight Classification process.)
Distance Traveled/Shipment Zones. The distance a package needs to travel is another important consideration in determining pricing. In general, the farther the distance, the higher the shipping cost. But rather than assess pricing based on miles, most shipping companies use a "zone" system in which the U.S. is divided into geographic regions, usually based on zip codes, with each region constituting a separate zone. The U.S. Postal Service, for example, maintains eight zones for the contiguous United States. According to Endicia.com, "zones range from 'Zone 1,' which is closest to you, to 'Zone 8,' which is typically the furthest from your starting point. The farther away you ship your package, the more zones it must cross and the higher your delivery cost."
Zone designations generally are specific to a certain type of service. Ground service, for example, would follow a different zone schedule than next-day air service.
Within a certain service category, some shippers will charge a flat rate, whereby all shipments pay the same price regardless of their destination within that zone. A general rule of thumb, though, is the greater the number of zone crossings, the greater the cost to ship. A shipment of books traveling from Boston to Los Angeles, for example, will incur higher shipping charges than if that same shipment was moving from Boston to New York City.
Many shippers choose to "manage" their shipping costs by establishing multiple fulfillment centers and warehouses strategically located to minimize the number of zone crossings. Analysis by ShipBob found that by locating fulfillment centers in San Francisco, Dallas, and New York City, it is possible to reach a significant portion of the United States without exceeding Zone 4. Shipping from a single fulfillment center, on the other hand, would mean the vast majority of the U.S. would fall into Zone 5 and above.
As this example makes clear, using strategically located warehouses can have a dramatic effect on reducing shipping costs. It's important then for a shipper to understand the implications of zone rates and be aware of options to manage costs.
Lane Availability. FTL and LTL costs will also be influenced by the availability of service to the desired location. According to FreightCenter, most carriers establish "lanes" or "routes," which they routinely service, rather than attempt to use their finite fleet of vehicles to "serve everyone everywhere." Depending on where a shipment needs to go, it can be difficult to secure required freight services. While service between major urban areas can usually be easily procured, a shipper may face higher costs for shipments to less-well-served areas since not as many lanes will be available.
Lead Time. Shipping costs will also be affected by the amount of advance notice a shipper provides.
Type of Service Requested. A shipment in need of expedited or express service will naturally incur higher costs than a shipment traveling via a multiday ground service. Even though the cost of expedited services may be higher, many shippers find the benefits of guaranteed deliveries and premium levels of customer service more than outweigh the additional cost.
Negotiated Rates for LTL Shipping. While each carrier sets base rates for the different services it offers, it is possible for a shipper to negotiate for a lower price. Such negotiations can also extend to "discounted rates," which can be awarded based on a shipper's historical relationship, shipment volume, or general goodwill with an established carrier. According to Cerasis, negotiated discounts can help reduce LTL freight rates by as much as 18 to 25 percent.
Accessorial Charges. Accessorial charges will also affect pricing for LTL shipments. Accessorial charges refer to additional services performed by the carrier that go beyond typical pickups and deliveries. These services may include liftgate services, inside deliveries, remote-location pickups, oversized package handling, waiting charges, storage fees, and excess fuel costs.
Shipment Consolidation. Smaller shipments can achieve significant savings when combined with other small shipments to form a single unit. This process of consolidation allows the larger shipment to qualify for a reduced rate and can also help facilitate international border clearances. However, while consolidation is integral to LTL shipping, not all providers offer consolidation services, and among those that do, there are broad variances. A shipper would be well-served to spend time with a potential service provider to discuss its consolidation capabilities and the impact consolidation will have on its pricing strategy.
Understanding Freight Classification. LTL carriers are required to assign each shipment a "freight classification" selected from the National Motor Freight Classification's (NMFC) Index of 18 different classes. The NMFC is published by the National Motor Freight Traffic Association, which is a voluntary industry association that comprises LTL carriers. NMFC listings are regarded as "industry standards" for determining shipping rates for various commodities.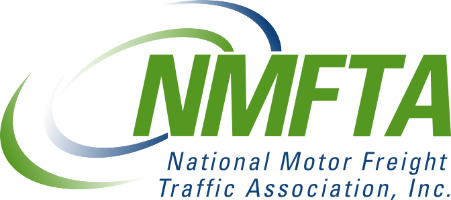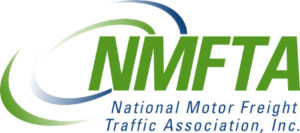 ---
The National Motor Freight Traffic Association oversees publication of the National Motor Freight Classification Index.
Commodities are grouped into one of 18 classes — from a low of class 50 to a high of class 500 — based on an evaluation of four transportation characteristics:
Handling — This refers to any special processing requirements due to fragility, temperature needs, hazardous conditions, or other properties that could affect a shipment.
Density — Shipment density is determined based on actual characteristics, including weight, length, and height. Density is an important consideration since it addresses the space a shipment will occupy in relation to its weight.
Stowability — This refers to the ease or difficulty with which a shipment can be loaded with other freight. Items that are extra heavy, oddly shaped, or hazardous will be more difficult to stow on a trailer, which may result in higher costs.
Liability — This assesses the susceptibility of a shipment to theft, damage, or causing damage to a nearby load.
Together these characteristics establish a shipment's "transportability."
Following is a chart prepared by Freight Management Logistics that provides an overview of current classes and is intended to offer guidance in determining the correct code for a comparable shipment: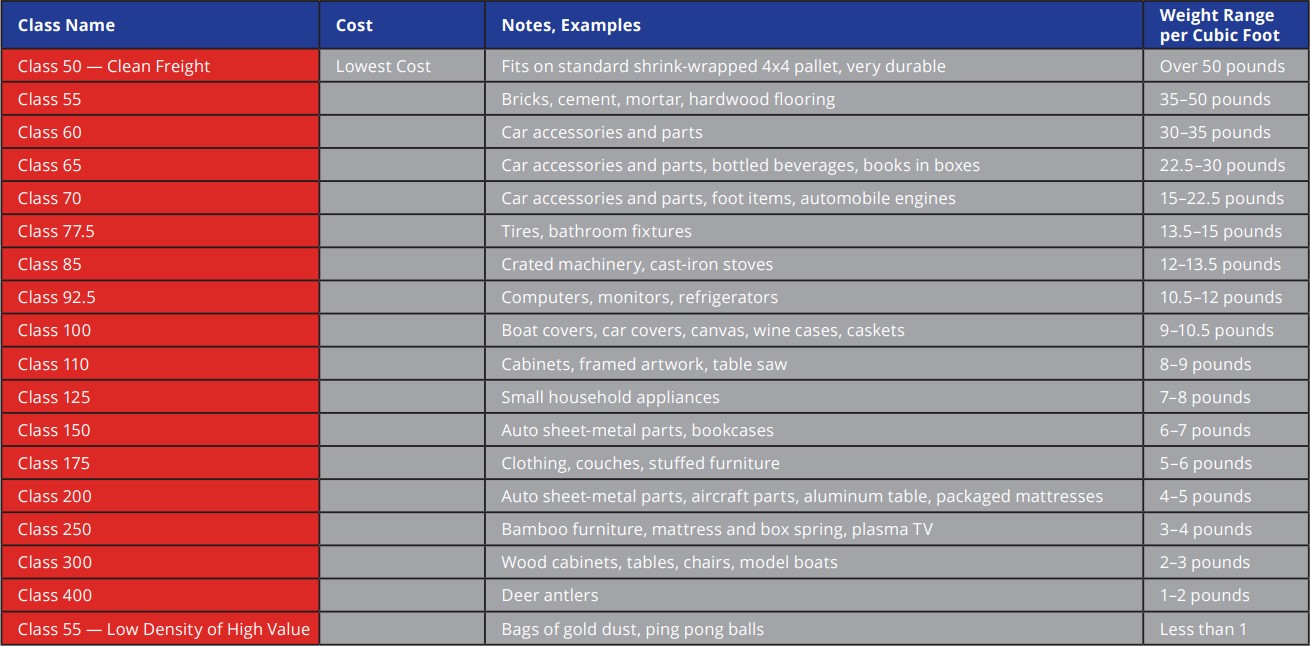 Additional guidance offered by FreightRun advises that the NMFC's 18 freight classifications, "at the end of the day," serve only as a general guide. "The reality is that there are a range of factors that can influence which class your shipment eventually ends up in," the analysis noted.
Clearly then the process of selecting the correct freight class can be arbitrary. This is why a shipper must exercise great care in making this determination.
Several resources are available to assist a shipper in making the correct freight class assignment, including:
Consult with a logistics provider

Contact the manufacturer of the item under consideration

Contact the National Motor Freight Traffic Association
An incorrect classification could result in a reclassification by the freight carrier. Once that happens, disputing the reclassification can be difficult, time-consuming, and costly.
Conclusion
Businesses that understand the basic "rules of the road" when it comes to shipping options are generally well positioned to make smart decisions about their critical shipping needs. An educated shipper will understand that sometimes an LTL solution is preferable to a parcel solution, while other times, the parcel solution will make better sense.
But beyond understanding the core differences between shipping categories and the key factors in determining pricing, a shipper must also realize broad differences among shipping companies. Not only do different freight, LTL, and parcel companies have different strengths and capabilities but so too do logistics companies.
Don't assume, for example, that every logistics company has embraced technology and the innovations and service upgrades that are now possible or that "standard" service offered by one company is replicated throughout the industry. One logistics company, for example, offers direct line-haul service to the Canadian border, which allows shipments to arrive two to four days faster than its competitors. Such capability is not an industry standard but rather the result of one company's innovative thinking and efficient use of assets.
As a business does its due diligence, it will soon find that most logistics providers use superlatives to describe their capabilities. Words like "fastest," "most efficient," and "cost effective" abound. But drill down a little bit, and a shipper will find such claims can be overstated. The trick is for a business to use its understanding of shipping basics to identify its best solution. When it comes to developing the "right" shipping solution, there is no one-size-fits-all solution. To use an old analogy, a shipper might have to kiss a few frogs along the way, but the right solution is out there.
Purolator. We deliver Canada.
Purolator is the best-kept secret among leading U.S. companies who need reliable, efficient, and cost-effective shipping to Canada. We deliver unsurpassed Canadian expertise because of our Canadian roots, U.S. reach, and exclusive focus on cross-border shipping.
Every day, Purolator delivers more than 1,000,000 packages. With the largest dedicated air fleet and ground network, including hybrid vehicles, and more guaranteed delivery points in Canada than anyone else, we are part of the fifth-largest postal organization in the world.
But size alone doesn't make Purolator different. We also understand that the needs of no two customers are the same. We can design the right mix of proprietary services that will make your shipments to Canada hassle-free at every point in the supply chain. Contact us today to simplify your Canadian shipment process.