How Companies Can Withstand the Truck Driver Shortage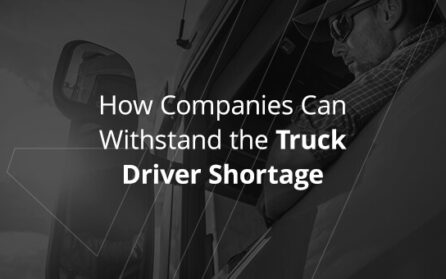 In the United States, truck drivers move about 71% of the economy's products throughout the country. With the American truck driver shortage rising every year, prices are going up and fewer goods are being delivered on time — leading to skyrocketing inflation. This inflation, caused partially by the pandemic and a lack of experienced industry drivers, has also impacted rates for shipping cross-border goods from the U.S. to Canada, which rose by more than 20% during the pandemic. 
While the industry struggles to find drivers across all sectors, the longer-haul truckload market has seen the highest shortage. To keep up with these numbers, the trucking industry will need to hire more than 1 million new drivers over the next decade to replace retiring workers and meet industry growth and consumer demand. 
Is There a Shortage of Truck Drivers?
The American truck driver shortage affects all areas of supply chain trucking, including product shortages, shipping delays, supplier costs and consumer pricing. Though many experts debate about whether there is a truck driving shortage and what has caused it, there seems to be a common consensus that both attaining and retaining truck drivers is a significant challenge. 
Due to the pandemic, there has been a steady shortage of truck drivers in the past few years. The first shortage was documented in 2005. As it steadied after the 2008 recession, it slowly returned in 2011 and skyrocketed in 2017. Since the pandemic, the industry has lost 6% of its workers and expects to surpass a shortage of 160,000 drivers by 2030. Even before the pandemic, the turnover for long-haul drivers was about 94% annually. 
Why Is There a Truck Driver Shortage?
The truck driver shortage is the result of many combined issues, such as early retirement and industry growth, that have made it difficult for employers to maintain a steady workforce of truck drivers while meeting consumer demand. There are several other issues that contribute to the truck driver shortage.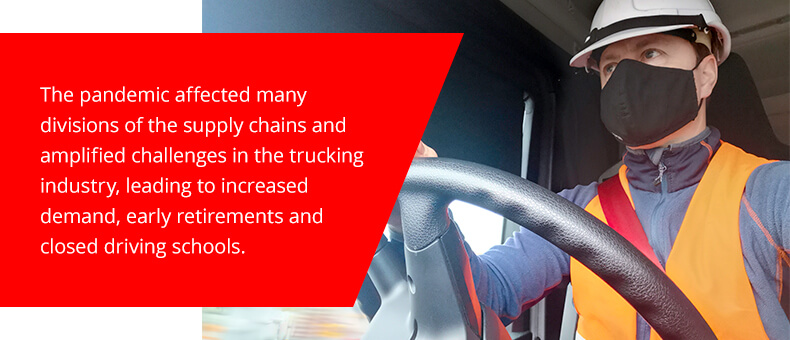 The Pandemic Impact
The pandemic affected many divisions of the supply chains and amplified challenges in the trucking industry, leading to increased demand, early retirements and closed driving schools. These issues have caused increased strain on drivers trying to keep up with more deliveries and higher road congestion as companies need more trucks to ship the same amount of goods. 
The Skill Gap
With the time, training and money it takes to obtain a Commercial Driver's License (CDL), many employers are highly selective and want experienced drivers who meet their high standards.
Job Competition
Many workers chose different industries that offer more local positions that don't require extensive travel, responsibilities and regulatory guidelines. According to the U.S. Department of Labor, construction jobs are a popular alternative to truck driving due to increased pay, improved job markets and less strict hiring standards. 
Rising Pay
While the annual pay for long-haul truck driving has increased to provide incentives for new drivers, many workers are able to work less, which negates the impact of rising pay rates. 
Infrastructure Issues
Road congestion and a lack of truck parking spots make it difficult to make deliveries on time. There is also a lack of accommodations and safety for women drivers at truck stops. 
Hiring New Talent
The average age of a truck driver is 55 years old, and the average age of new workers entering the truck driving industry is 35 years old, which shows that many young workers are not entering the trucking industry to replace the retiring workforce. Hiring adequate young drivers is one of the biggest challenges because they need a special license (CDL) to qualify in addition to paying for schooling and training and passing physical and health requirements. 
The industry also struggles to attract women, who only make up 7% of all drivers. These obstacles knock out a significant portion of the eligible workforce, putting more strain on existing truck drivers who feel forced to retire early.
Work-Life Balance
Long-haul truck driving can be stressful and isolating because some workers are away from their homes and families for one or two weeks at a time. Many drivers prefer occupations that support work-life balance and alleviate job stress.
Truck Driver Shortage Supply Chain Solutions 
Despite the truck driver shortage, it's important for your business to stay efficient and deliver goods on time. Without a resilient logistics operation, keeping your productivity levels high can be challenging. A lack of drivers can also seriously impact your company's success, especially for cross-border shipments between the United States and Canada. 
Because the driver shortage results from a complex mix of issues, there may not be one ultimate solution. Here are a few different practices you — and the industry as a whole — can implement to focus on controllable issues and help reduce shortages and inflation.
Attract new hires: Paying for training, schooling and CDLs can help attract new drivers. You can also appeal to under-represented demographics for drivers, including women, veterans and minorities. 
Implement shorter routes: Improving the truck driver culture by decreasing time on the road can make the lifestyle more appealing to new and existing drivers. Add more drop-off points for shorter routes to keep drivers localized and reduce costs. 
Adjust pay: Include safety and signing bonuses and labor fees for drivers who unload their freight. You can also pay drivers by the hour and offer comprehensive benefits packages including 401(k) and tuition reimbursement. 
Enhance onboarding processes: Once you hire drivers, ensure they feel like a valued member of your company and check in with them regularly to strengthen your relationship and the workplace environment. 
Lower driving age: The minimum federal age to drive commercially across state lines is 21, which makes it challenging to hire young drivers and eliminates a large pool of eligible workers. Lowering the minimum age opens more positions for 18-to 20-year-old drivers. 
Incorporate transportation management solutions: One of the best ways to keep up with demand during this time is implementing logistics solutions to improve operations within a network of shipping providers. When partnering with an assembled distribution company, you can save time and money through truck driver shortage supply chain management.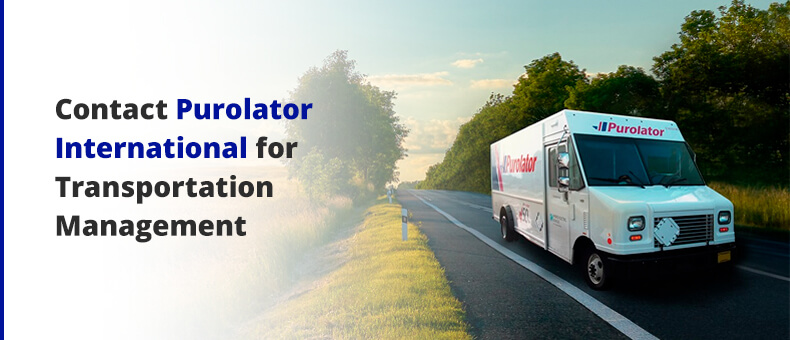 Contact Purolator International for Transportation Management
Ensuring your shipments make it on time to their destinations across the country and into Canada can be challenging with a driver shortage. With Purolator International, your business can benefit from custom transportation management solutions that provide metrics and tools to refine your shipments and adjust your supply chain. 
We have the expertise and resource to help your shipments arrive efficiently and safely. We also take the time to understand your business needs and build solutions that meet your needs. We provide broad coverage, fast transit times and competitive pricing all wrapped in PuroTouch — the highest level of customer service and proactive transportation management in the business. 
Contact us today to learn more about our supply chain services.