Major Issues Facing Your Supply Chain Strategy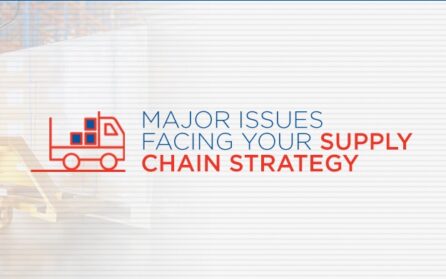 You need to be aware of numerous things when managing a supply chain system. With all the steps from sourcing, production, transportation, warehousing and distribution, there are so many potential weaknesses supply chain managers face. Three of the most significant are customer service, cost management and risk planning. Each issue has many avenues you can take to tackle it, so we put together this guide to help you find the right solutions for your organization.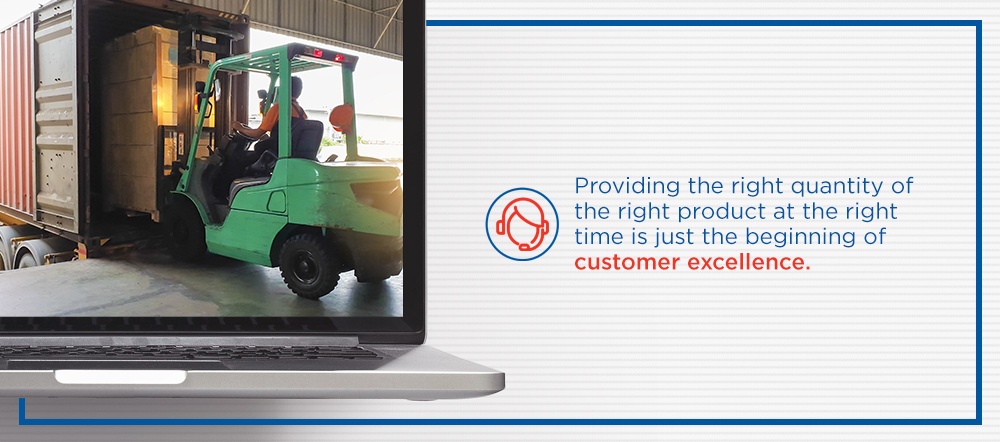 Managing Effective Customer Service
Providing the right quantity of the right product at the right time is just the beginning of customer excellence. A genuine service orientation necessitates transparency, communication and timely status updates. Your company needs to respond quickly to questions and requests, and deliver on the promises you make. Today, excellent customer service requires you to act as an extension of your customers' businesses. When your goals and services are tightly aligned with your customers' needs, you become an indispensable partner.
For most supply chain managers, being an extension of your customers' companies poses a unique challenge. All your customers are different. They have different goals, levels of service needed and different success metrics. Some of your customers are looking for the most cost-effective products so they can maintain higher margins. Others are willing to pay a premium for lightning-fast delivery and higher quality. The needs of a retailer are different from that of an industrial manufacturer. A retailer needs consistency, while a manufacturer needs flexibility as production demands change.
How Technology Can Boost Customer Service
There are two sides of the customer service you provide. Less visible to your customer are the processes you use to optimize efficiency. Your operations let you achieve on-time delivery and consistent performance. Here, transportation management software (TMS) can come in handy. It allows you to track your carriers and examine on-time delivery and route efficiency metrics. Empowered with this data, you can choose the transportation companies that provide the best service.
Supplier management software can do the same for your suppliers. You can track their on-time, in-full delivery ratio and lead times to see who can provide the inventory you need to keep your customers happy. Through decision making aided by technology, you can give your customers what they need, in the right amounts, when they need it.
The other half of customer service is how you communicate with them. Communication requires clarity of information so that both you and the customer can act on it. Over 21% of supply chain executives see visibility as their greatest challenge. With accurate data, you can give your customers correct lead times and mitigate risks before delays occur. A customer portal lets them access data themselves. Shipment tracking allows them to plan for arrivals and act on up-to-date information. The more useful data as you can make available to the client through this portal, the better.
The returns process represents another significant part of customer service. When done right, it can be a point of differentiation, since many customers crave hassle-free returns. Purolator International's returns management service simplifies the process for your customers. We provide all the information and tools they need to complete a return in one convenient digital interface.
How Supply Chain Segmentation Can Provide Tailored Services
Tackling customer personalization, which 25% of the supply chain industry hopes to accomplish, requires a new way of thinking. Rather than the traditional supply chain, you might need several. Having multiple supply chains, each one optimized to those customers' needs, allows you to deliver on what matters most to each of your clients. Your suppliers best equipped for high-volume orders can better serve those that buy in bulk. Suppliers with the shortest lead times can help you serve those who place last minute orders.
To create a useful set of supply chains, you need actionable data and an effective segmentation strategy. Some supply chain managers might have the most success segmenting customers by geography. This strategy might allow you to match regional suppliers with customers in the area, maximizing transportation efficiency to keep lead times short and costs down. Other times, it makes sense to segment customers by their specific needs and goals. Whatever they're looking for from their supply chain partner, you can provide it through the creation of multiple supply channels.
However you segment your supply chain, you should make the approach data-driven. The more useful data you can draw from each of your segments, the more effective the groupings become. Data gives you a deeper understanding of your customer. When paired with better product knowledge and detailed cost-to-serve analytics, you can create customized approaches for every customer.
Each supply chain can have differentiated service levels and inventory control policies. Doing this allows you to better serve customers as they expect and more cost-effectively. Product portfolios divided by segment can also ensure better inventory management.
Anywhere between three and five supply chains is ideal for most companies. The exact number of supply chains depends on how many distinct groups of customers you serve.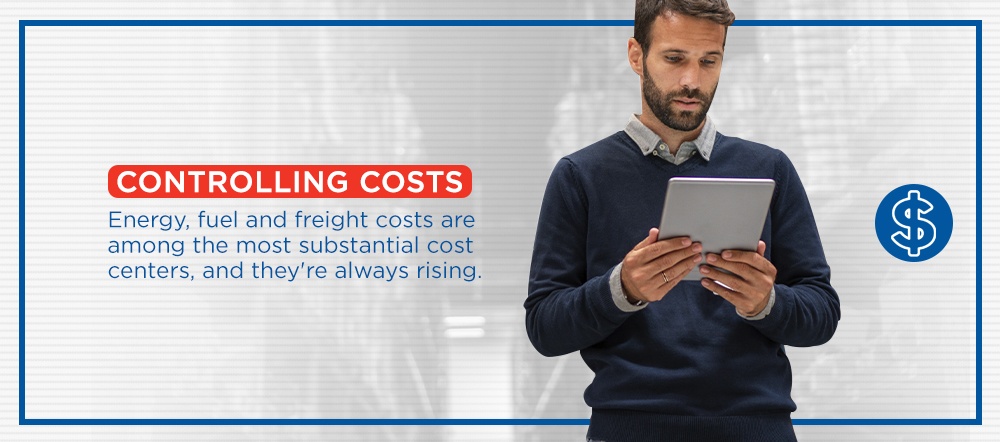 Controlling Costs
Costs are on the rise, and that poses many challenges in supply chain management. Energy, fuel and freight costs are among the most substantial cost centers, and they're always rising. With the increasing demand to provide free shipping, controlling for these rising costs is one of the logistics industry's top concerns. Growth in global customers means hauls are getting longer, with shipping premiums when handling international customs.
The move toward e-commerce means companies demand more shipping routes, tailored to where their customers order from. At the same time, labor rates are on the rise. With a widening talent gap, companies must increase salaries and wages. Further, regulations and rising commodity prices eat away at profit margins.
Even as costs rise, companies need to invest to stay ahead. Some investments are as crucial when the economy is weak as they are when it is healthy. Leadership must prioritize investments where they stand to gain the highest return on investment (ROI) while keeping costs low.
How Effective Transportation Management Brings Down Costs
TMS is an investment that provides many logistics departments with a high ROI. The technology tracks data on your carriers, provides accurate rates, on-time delivery ratios and cost per mile calculations. You'll also know which transportation companies are more cost-effective for long hauls and which specialize in short hauls. With all this data at your disposal, you can find the most cost-effective carrier for every freight. Further, TMS automatically calculates the most effective routes, saving on fuel costs. Knowing where you can save for each delivery you send can bring down prices significantly.
Working with Purolator International can also be an effective cost-saving solution. We can coordinate less-than-truckload (LTL) freight consolidation to give you volume discounts. Since we handle so many shipments, we have negotiation leverage with our carriers. By tapping into our favorable shipping rates, you can save on shipping.
We also have robust transportation management technology to save money with advanced carrier and route selection. We send all the data to you so you can access it how you need it.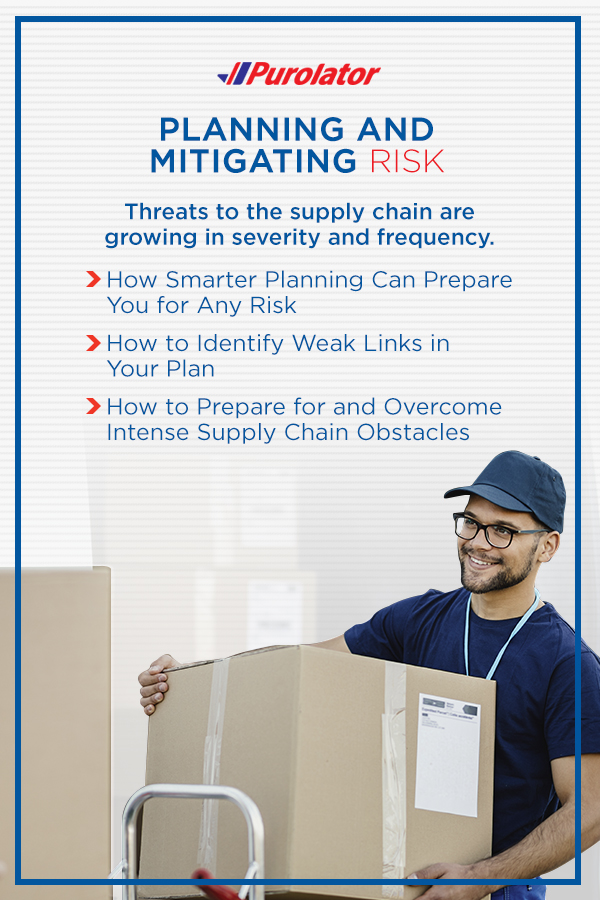 Planning and Mitigating Risk
Threats to the supply chain are growing in severity and frequency. Changes in the market mean new issues develop regularly.
Global sourcing gives logistics managers less control since oversight is more challenging. International unrest and even time differences can create unexpected delays. Political agendas, trade wars and economic sanctions in the global economy can profoundly impact your supply chain.
Changes in customer demand can leave you with too little stock when you need it most. When suppliers have insufficient cybersecurity, data breaches can cost you intellectual property.
Besides shipping delays or shortages, supply chain risk can cause costly product recalls. Both physical product recalls and cyberthreats that expose customer data can damage your customers' trust in you.
There are many sources of risk, and the ones that influence your supply chain are as unique as your organization. Many are predictable and preventable with statistical analysis. Others are impossible to forecast. For example, a supplier's supplier that you have no connection with can be suddenly affected by a natural disaster, disrupting your supply chain.
How Smarter Planning Can Prepare You for Any Risk
When risks are predictable, you can prevent them by planning ahead. For example, a foreseeable risk you might face is a supplier going bankrupt. You can predict that scenario before it happens by monitoring financial records. Your plan can include a protocol for what to do if evidence of economic instability appears. It might include a list of suppliers to pivot towards or a strategy to assist a critical supplier with financial planning.
The first step in developing a risk management plan is to identify your known risks. You can then quantify them to understand their likelihood to occur, the extent to which they might affect your operations, and your company's preparedness for them. Evaluate your suppliers, factories, warehouses and transportation routes to uncover issues.
Once you've established the risks most important for your organization, monitor them continuously. Data tracking tools designed for every stage in the supply chain let you achieve this quickly. For example, TMS allows you to track delivery delays and lost shipments. If one carrier's performance starts to deviate, you can detect the situation early. By working with a freight forwarder, you can access a wide variety of transporters. Then, you can switch to new transportation providers when one becomes less effective. Purolator International's vendor management services can help you reduce risks from your suppliers.
With your identified risks, you can build individual response plans for each one. Include steps to take in anticipation of a risk event and to mitigate it as it happens, as well as other measures after it concludes. These individual responses can make up an overarching risk playbook.
The plan may also include some other items, which you can customize to your organization's needs. You can maintain a list of approved alternate suppliers and provisions for surplus supplies. It's also useful to include a communications strategy for major suppliers and clients.
So you can respond to risks as they crop up, your plan should include a risk management board. The board should consist of cross-functional team members who can identify risks related to their work and suggest tactics for intervention. These board members will then execute the corrective actions needed within their jurisdiction.
How to Identify Weak Links in Your Plan
In an age where new risks develop all the time, your risk management plan needs to be highly adaptive. It requires regular assessments and redesigns to ensure you're always accounting for the most imminent threats and protecting your business. Continue to review this plan every six months to one year, adjusting things as your suppliers change.
Your plan's strength will depend on the usefulness and level of detail you include. While your strategy is unique to your organization, a robust program will have provisions for each of the types of supply chain risks you might encounter. To identify weak points, consider the many risks and decide which might apply to your organization. Some possible sources of threats include:
Economic risks: Any financial issues in supply chain management can impact your business and raise costs. Fluctuations in the exchange rate and supplier bankruptcy are two common examples.
Timeline risks: Some scheduling issues are the result of natural disasters. Others happen when suppliers do not meet your deadlines.
Legal risks: Contract disputes, regulatory violations, patent infringements or lawsuits resulting from product recalls can spell legal trouble.
Environmental risks: Poor manufacturing or transportation practices can impact the water, air and soil. These can cause legal issues and make environmentally conscious customers shy away from working with you.
Sociopolitical risks: Social and political unrest in your suppliers' countries can disrupt your supply chain. Territory disputes regarding trade routes and international regulations can also create risks.
Planning risks: When you don't have the right resources in the right place at the right time, it can be considered a planning error.
Human behavior risks: The loss of critical personnel, safety issues in the production process and bad decision making all create human behavior risks.
How to Prepare for and Overcome Intense Supply Chain Obstacles
Natural disasters are likely to disrupt supply chains for 63% of logistics managers. Of course, natural disasters are unpredictable. While many risks can be better managed with predictive data, acts of nature remain out of our control. These kinds of obstacles require contingency plans that lay out how to overcome these supply chain obstacles. Yet, only 39% of logistics managers can boast a risk mitigation plan that would allow their company to react to an immediate crisis.
The best way to prepare for unknown obstacles before they occur is to have a reliable defense system. For example, resolving training issues related to supply chain management can mitigate many risks associated with human behavior. Having the right amount of buffer stock can reduce the effects of supply chain delays.
Finally, building an active risk-aware culture helps your entire organization. Giving your employees the chance to discuss risk events without blame or repercussions can better prepare you for risks. Further, empowering employees to respond can give you the agility you need to respond to issues.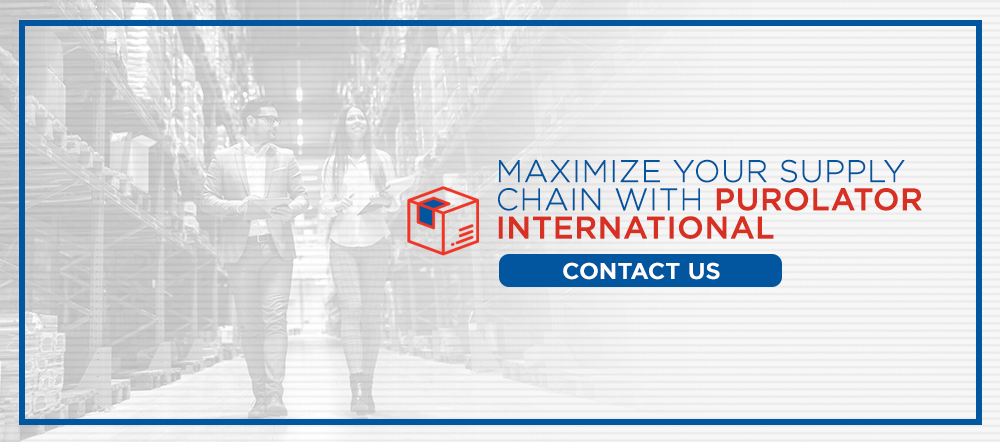 Maximize Your Supply Chain With Purolator International
Purolator International's long-standing reputation for excellence in cross-border shipping to Canada has made us experts in many aspects of supply chain management. Many of the major issues facing your supply chain strategy are things we've helped our clients resolve before. Our supply chain services include returns management. We also provide supply chain consulting, vendor management and other supply chain solutions.
To discuss the strategic issues in your supply chain management and how we can help, fill out our online contact form or call us at 1.888.511.4811 today.