Ensuring Current Good Manufacturing Practice Standards Across the Medical Device Supply Chain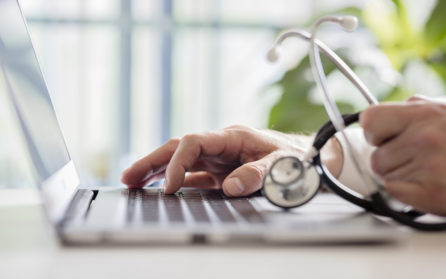 Although device manufacturers remain wholly liable for compliance with all FDA regulatory requirements, supply chain partners — logistics providers, warehouse operators, fulfillment centers, transportation providers — are entrusted with performing key parts of the device manufacturing and distribution processes. It's essential, then, for a device maker to carefully review any potential supplier's experience in handling medical devices and to ensure that commensurate internal processes and capabilities are in place.
For one thing, as reported by WarehousingandFulfillment.com, while the FDA does not require the ISO (International Organization for Standardization), almost all device manufacturers require their critical suppliers to be ISO 13485-certified. This certification "sets forth quality controls and regulations specific to medical devices and their associated services. These standards apply to every aspect of the life cycle of a product and to any organization involved in the development, distribution, or implementation of that medical device."
As such, essential best practices and core competencies throughout the distribution and transportation components of the medical device supply chain must include:
Transportation
Expedited Services
Few shipments require the care and attention — or regulatory control — inherent to medical devices. This is why an increasing number of medical device manufacturers are using expedited services as their preferred logistics solution. While the "expedited" service level is often associated with "emergency" or "extremely urgent" shipments, device makers are realizing that core expedited services — guaranteed delivery, special handling, premium service levels — best fit their specific needs.
Today's expeditors are transportation concierges, offering the fast, guaranteed delivery that has always been the benchmark of expedited service but also offering highly specialized services, including:
Premium levels of dedicated customer service
Customized transportation plans
Shipment security
Special handling (including temperature control, liftgate services)
White-glove services, including special care for highly fragile or perishable shipments, product installation capability, specialized equipment, and properly trained drivers
Customs compliance and border clearance processing
Premium last-mile services, including regular updates from driver and the flexibility to reschedule or reroute a delivery until the last possible moment
Inside deliveries, including deliveries to hospitals, surgical centers, and physicians' offices
Non-expedited device shipments also necessitate certain transportation requirements that include:
Wide Range of Service Options
An experienced transportation provider will offer a customized solution to meet a device manufacturer's unique needs. This is especially important as manufacturers
cater to a range of delivery needs, including just-in-time deliveries to accommodate a hospital's daily surgery schedule and routine inventory replenishments to retail outlets or health centers.
Chain of Custody
Device manufacturers need to ensure that shipment control is carefully monitored throughout the transit process with all handoffs carefully recorded and documented. Establishing a careful chain of custody is important in determining accountability should a problem arise, including shipment damage or theft. The easiest way to establish a chain of custody is to ensure shipments remain in the control of a single transportation provider for the entire duration of the shipping cycle. This ensures consistency of handling and also minimizes the number of touches that occur during the transit process.
Technology-Based Temperature Control and Damage Prevention. New technology-based tools help ensure shipment safety by providing regular updates about key metrics, including shipment temperature, or the impact of prolonged vibration or sudden impacts. An innovative logistics provider will ensure that state-of-the-art technology is in place including: Impact sensors, which are placed inside of a package or carton and send an alert if a package is exposed to a potentially damaging impact during transit. The sensor will record the time and date the incident occurred, and signal the violation either via a flashing alarm or by turning bright red.
Shock loggers are "the next step up" in shipment monitoring and offer accurate event data recording with shock, vibration, tilt and roll, and temperature and humidity recording.
Continuous Improvement. Technology continues to transform supply chain capabilities with solutions available today that were previously unimaginable. This includes transportation solutions that avoid unnecessary stops and layovers, route optimization, delivery flexibility, and tracking capabilities. A manufacturer must ensure that its supply chain partner is forward-looking and avails itself of opportunities to improve efficiency and quality.
Customer Service. A device manufacturer must take care to enlist a transportation/ logistics provider that understands the unique needs of the industry, has deep experience in medical device logistics, and truly cares about helping the manufacturer meet its objectives. A good logistics provider will dedicate staff to a device manufacturer's account who will become personally involved in developing and implementing an ideal solution. The customer service representative must be easily accessible should something go awry or a last-minute change become necessary.
Warehousing and Fulfillment
Physical Characteristics
Any facility used to store medical devices must be equipped with appropriate storage capability. Since the medical device category includes such a broad universe of products — everything from bandages to artificial joints — a manufacturer must ensure correct shelving and space is available for its specific needs. In addition, a facility must be clean and generally well-maintained.
Temperature Control
A medical device facility must have efficient heating and cooling systems to meet the specific requirements of certain devices. This includes the ability to set different temperature settings in different parts of the warehouse. In addition, a backup power supply is essential in case of a disruption.
Security
A vigorous security system is essential. This includes an extensive camera monitoring system, locks on all doors, and dedicated security personnel. In addition, a facility must have appropriate protocols in place to guard against employee theft since many devices and other pharmaceutical products can be highly attractive on the black market.
Inventory Management
CGMP protocols require special inventory management controls, including careful tracking of device lots, serial numbers, and expiration dates. Warehousingandfulfillment.com notes that a warehouse operator should be familiar with three specific types of tracking:
First In, First Out (FIFO) — Goods are sold in the order they were received at the warehouse.
Last In, First Out (LIFO) — Items most recently added to the inventory are first in line to go out.
First Expired, First Out (FEFO) — Products are prioritized based on their expiration dates.
Another important consideration is being able to meet changing inventory expectations among hospitals and surgical centers. According to Modern Healthcare, since most hospitals do not have the space to store significant amounts of product, including frequently used "physician preferred instruments," or PPIs, they are increasingly looking to manufacturers to maintain inventory nearby. Inventory issues are exacerbated by the need to store multiple sizes of implantable devices such as hips and knees, which take up significant storage space.
Kitting
Prepacked "kits" can help add efficiency and precision to many medical procedures. For example, according to Reverse Logistics Magazine, a "traditional" joint replacement surgery kit would typically require a kit that might include 20–150 sterile implants and associated components. This is because the surgeon typically was unable to determine the particular size implant needed until the surgery was underway. A surgeon would typically pick from the many items included in the kit, with all unused tools returned to the supplier.
Today, though, the increased use of technology, including robotics, CT Scan, and 3-D printing, allows a device to be custom-built to meet a patient's exact requirements. This helps reduce the number of devices and tools included in a surgical kit, which not only improves surgical efficiency but also helps control costs by reducing the number of devices that need to be returned to the warehouse for resterilization and repackaging.
Essentially, all medical procedures benefit from kitting. However, proper kitting requires a high degree of knowledge and familiarity with each device, understanding of the delicacy of many devices, and compliance with associated ISO and FDA requirements.
According to guidance from device maker Biomerics, prior to the kitting process, an inventory check must confirm that all required parts are properly stocked, vetted, and assembled. The assembly process must occur in an ISO 13485-certified clean room "where the appropriate heating, filtering, and air ventilation requirements are in place" to ensure a sterile, controlled environment free from contaminants.
Once a kit is assembled, it is placed into a shipping box along with any required printed materials. The box is then sealed and added to existing inventory until it is needed. For customized kits, the box is labeled and shipped directly to the appropriate medical facility.
Returns Management
An important part of the kit assembly process is accommodating returns of unused products and returning them to inventory. As noted previously, a typical surgical kit can include dozens of sterilized tools and components that go unused during a procedure. Those unused devices are shipped back to an assembly point — typically a warehouse or logistics provider's facility — where they are sanitized, repackaged, and restocked before being loaded into a new kit.
Because of the complexity of the reverse logistics process, many manufacturers choose to outsource this important function to a third party. But similar to choosing a qualified provider to handle the forward movement of medical devices, it's equally important to enlist a highly capable provider for the reverse logistics process. As Medical Design Technology (MDT) magazine explains, "outsourcing reverse logistics starts with the selection of a provider that offers complete end-to-end solutions, including built-in contingencies." And, since many shipments can be high-value and time-critical with multiple pickup and delivery requirements, a comprehensive solution is required that "covers pickup, crating, shipping, real-time tracking, insurance, delivery, and unpacking."
Arguably the most important component of a viable reverse logistics strategy, though, is having a dedicated customer service agent or account manager who will have complete visibility, accountability, and accessibility. This individual should be a member of the manufacturer/healthcare provider "team" with full knowledge about a device's purpose and special handling requirements, and complete awareness of all logistics needs, including delivery requirements.
Why Medical Device Manufacturers Need an Experienced Logistics Partner
Medical device manufacturers face a "perfect storm" of sorts in trying to control supply chain costs:
Industry consolidation and revised reimbursement practices have increased expectations for greater synergies and efficiencies.
Increasingly global supply chains exert pressure to accelerate device manufacturing processes and reduce transit times.
Changing health industry practices require device makers to hold inventory until products are needed on a just-in-time basis by hospitals and surgical centers.
And all this at a time when the industry must comply with increasingly stringent FDA requirements for supply chain standards and capabilities.
It's no wonder, then that device manufacturers feel the pressure. Research by McKinsey & Company determined that supply chain considerations account for more than 40 percent of medical device costs. With no room for error in ensuring full regulatory compliance, smart device makers see the value in an experienced logistics partner. In many cases, the right provider can ensure full regulatory compliance while adding efficiency to overall supply chain processes. A true win-win.
For more than 20 years, Purolator International has delivered custom logistics solutions for companies shipping products to, or from, the Canadian market. With dedicated representatives and comprehensive services to fit diverse needs, Purolator International continues to be a trusted logistics provider for the medical device industry.
To learn more about partnering with our team, contact us today!