Regulatory Issues in the U.S. Medical Device Industry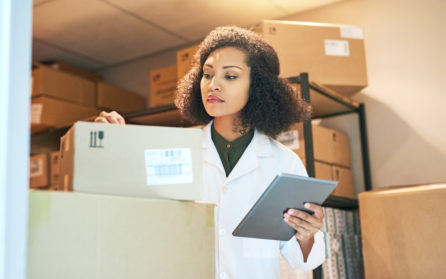 When Johnson & Johnson, the world's second largest medical device manufacturer, completed its acquisition of Abbott Medical Optics, a subsidiary of Abbott Laboratories, it wasn't long before plans for a "global supply chain overhaul" were announced. This news didn't necessarily come as a surprise since identifying synergies and opportunities to strengthen and diversify portfolios were key reasons behind the many medical device mergers and acquisitions that took place during 2017.
But as newly aligned medical device companies consider adjustments to their supply chains, overriding concerns — perhaps the most pressing concerns — are the safety and regulatory compliance of their products. And while manufacturers tend to prioritize operations-based components of their supply chains — research and development, manufacturing, laboratory testing — logistics-related processes are also critically important parts of the compliance process.
Responsibility for U.S. Medical Device Sales Regulations
The U.S. Food and Drug Administration (FDA) is responsible for regulating the sale of U.S. medical devices.
Every medical device sold in the United States falls under the regulatory purview of the U.S. Food and Drug Administration (FDA). More specifically, the FDA's Center for Devices and Radiological Health (CDRH) has oversight authority for the device industry. The agency currently regulates roughly 80,000 different devices manufactured by more than 5,800 different companies.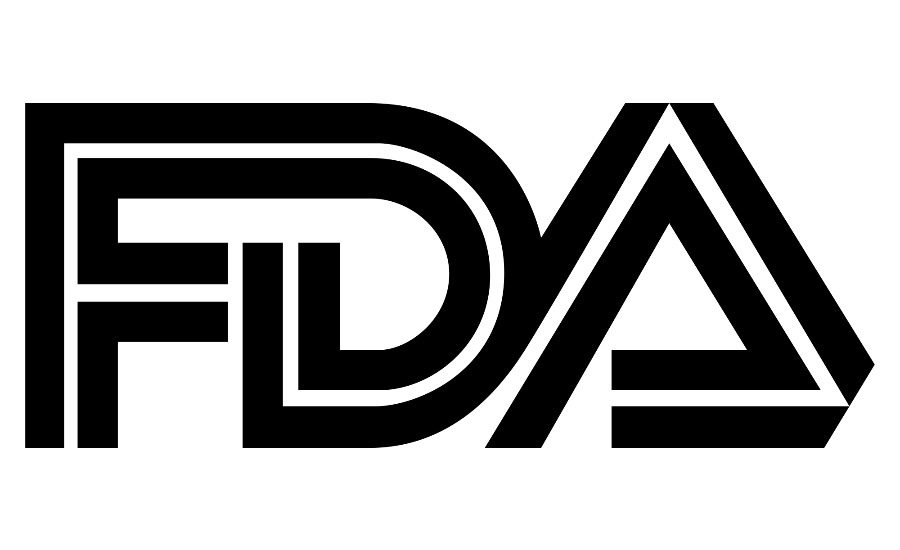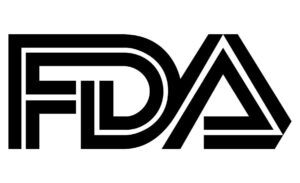 For devices manufactured or sold in the United States, manufacturers must establish and follow quality systems to help ensure products consistently meet applicable requirements and specifications. The quality systems for FDA regulated medical devices are known as Current Good Manufacturing Practices (CGMPs) and are vital parts of any medical device supply chain.
However, the FDA offers only general guidance in advising device manufacturers on the development of suitable CGMPs. This is because, according to the FDA, the agency regulates such a large and diverse number of products that it would "be impractical for the FDA to tell a manufacturer precisely how to make a specific device."
Instead, the manufacturer has the responsibility to "use good judgment" when developing a quality system that meets FDA guidance. "Operating within this flexibility," the FDA advises, "it is the responsibility of each manufacturer to establish requirements for each type or family of devices that will result in devices that are safe and effective, and to establish methods and procedures to design, produce, distribute, etc., devices that meet the quality system requirements."
Manufacturers, then, bear responsibility for building a quality system that ensures a safe and fully compliant supply chain. But with little in the way of an FDA blueprint to follow, the building process can be confusing. At the same time, though, the FDA has increased scrutiny of medical device manufacturers' supply chains as evidenced by an increase in the number of "warning letters" and "483 observations" issued during 2017. Observation summaries, or 483s, were issued to 46 manufacturers, for example, for failing to have procedures in place for "acceptance of incoming product."
Top Priorities for Medical Device Manufacturers
It's an interesting time for medical device manufacturers. Increasingly diverse, global supply chains add to an already-complicated regulatory process, as companies face heightened pressure to focus on speed, costs, and quality. Manufacturers must also contend with a growing volume of product SKUs, product life cycles, security issues, and other related challenges.
But with product safety and integrity at the top of every device manufacturer's priority list, it's essential to understand CGMP requirements and their implications for supply chain adjustments or realignments. The following discussion provides a good overview of how FDA requirements affect medical device supply chains, especially with regard to distribution, warehousing, and transportation.
Medical Device Supply Chains and FDA Regulatory Oversight
The term "medical device" has evolved into a  dependent upon being metabolized for catchall used to categorize a broad swath of the achievement of any of its primary products ranging from tongue depressors and intended purposes, bandages, to crutches and casts, to pacemakers and artificial joints. The FDA maintains an "official" definition along with different classification categories that help distinguish the broad variations among devices.
How Does the FDA Define a Medical Device?
The FDA defines a medical device as :
"An instrument, apparatus, implement, machine, contrivance, implant, in vitro reagent, or other similar or related article, including a component part or accessory which is: recognized in the official National Formulary, or the United States Pharmacopoeia, or any supplement to them,
Intended for use in the diagnosis of disease or other conditions, or in the cure, mitigation, treatment, or prevention of disease, in man or other animals, or
Intended to affect the structure or any function of the body of man or other animals, and which does not achieve its primary intended purposes through chemical action within or on the body of man or other animals and which is not dependent upon being metabolized for the achievement of any of its primary intended purposes."
FDA Quality System Requirements
A stated goal of the FDA is to guide device manufacturers in establishing and following quality systems to help ensure products consistently meet applicable requirements and specifications. The quality systems for all FDA-regulated products, which include food, drugs, cosmetics, biologics, and devices, are known as Current Good Manufacturing Practices (CGMPs).
CGMPs — Historical Context
With regard to devices, CGMP requirements were first authorized by section 520(f) of the Federal Food, Drug, and Cosmetic Act. Final regulatory rules were published in 1978 and were codified under Part 820.
Since then, CGMP regulations have been revised periodically for reasons including:
To incorporate controls authorized by the Safe Medical Devices Act of 1990.
To synchronize CGMP regulations, to the extent possible, with quality system standards contained in the International Organization for Standards (ISO) 9000:1994
To incorporate the Quality Systems (QS) regulation that emerged in 1997 and which remains the current standard. This current regulation is referred to as "21 CFR Part 820" and is meant to provide guidance, rather than establish a firm rule book, for device supply chains.
Regardless of what it's called, "the regulation provides the framework," the FDA explains, "that all manufacturers must follow by requiring that manufacturers develop and follow procedures and fill in the details that are appropriate to a given device according to the current state-of-the-art manufacturing for that specific device."
Important to note is that while the FDA's QS requirements are similar to the ISO 13485 standards in place for medical devices sold in Europe, the ISO standard is not transferrable to the United States. Instead, a foreign manufacturer will need to seek specific FDA  approval before a product can be sold in the United States.
Quality System Requirements
As of April 2018, 21 CFR Part 820 has 15 different Quality System "subparts" that establish the key provisions of an acceptable quality system. Those subparts include:
General Provisions
Quality System Requirements
Design Controls
Document and Record Control
Purchasing Controls
Identification and Traceability
Production and Process Controls
Acceptance Activities
Nonconforming Components and Devices
Corrective and Preventative Action
Labeling and Package Control
Handling, Storage, Distribution, and Installation
Records
Unique Device Identification — UDI
Manufacturers are also responsible for compliance with the FDA's Unique Device Identification (UDI) requirements. The agency is in the process of implementing a Unique Device Identification system to adequately identify medical devices through their distribution and use. When fully implemented in 2020, the label of most devices will include a Unique Device Identification that will consist of a numeric or alphanumeric code that allows for easy identification of (a) a Device Identifier (DI)  that identifies the labeler and specific version or model of a device, and (b) a Production Identifier (PI) that includes information such as lot or batch number, expiration date, and date of manufacture.
Device "labelers" have an important role in obtaining a UDI. The FDA defines device labelers as "any person who causes a label to be applied to a device, or who causes the label of a device to be modified" and can include the device manufacturer, kit assembler, device reprocessor, or a relabeler. 
Device labelers are required to file for a  UDI through a process managed by an  FDA-accredited issuing agency. In addition, labelers must submit information to the  FDA-administered Global Unique Device Identification Database (GUDID). When fully operational, the GUDID will serve as a reference catalog for every device with an identifier.  The GUDID will only include the DI since PIs are not part of the GUDID.
The regulatory rule announcing the UDI requirements was published in the September 24, 2013, issue of the Federal Register and included a seven-year timeline for achieving full implementation. Notable milestones include:
September 2014: Labels and packages of Class III devices must bear a UDI.
September 2015: Labels and packages of implantable, life-supporting, and life-sustaining devices must bear a UDI.
September 2016: Class III devices required to be labeled with a UDI must also include a permanent UDI marking on the device itself..
September 2018: Class II devices required to be labeled with a UDI must also include a permanent UDI marking on the device itself if the device is intended to be used more than once and intended to be reprocessed before each use. Also, labels and packages of Class I medical devices, and all nonclassified devices, must bear a UDI,  and all associated data must be submitted to the GUDID database.
September 2020: Class I devices and nonclassified devices that are required to be labeled with a UDI must also include a permanent UDI marking on the device itself if the device is intended to be used more than once and reprocessed before each use.
Full implementation of the UDI process will be an important accomplishment for the FDA and for the safety of medical devices and their associated supply chains. Because of its significance, the FDA has established a  "UDI Help Desk" to answer UDI- or GUDID- related questions. In addition, the FDA's Division of Industry and Consumer Education (DICE) is available to answer questions via phone or email from the medical device industry and consumers.
The Role of Logistics Providers in Medical Industry Requirements Compliance
Warehouse and distribution functions are an essential part of managing a manufacturer's supply chain, and as such, it's imperative for manufacturers in the medical industry to work with a partner who is knowledgeable in compliant supply chain solutions.
At Purolator International, we work closely with the medical industry to ensure that cross-border shipments adhere to current regulations. Complemented by our commitment to customer service and on-time deliveries, working with Purolator International means that you have dependable, efficient logistics solutions delivered every step of the way.
Contact Purolator International today for more information about our services and custom solutions.