The ABCs of CBP's Single Window Initiative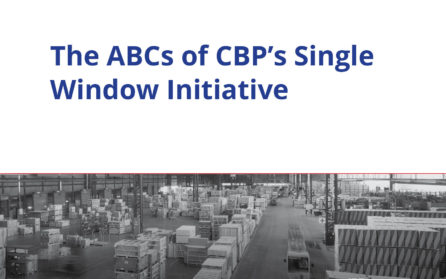 As of January 2017, the U.S. government's "Single Window Initiative" is fully implemented and is now the law of the land with regard to filing of all import and export shipment information. The initiative, officially known as
the "International Trade Data System (ITDS)," operates via the Customs and Border Protection (CBP) agency's Automated Commercial Environment (ACE) processing system. 
A new white paper from Purolator International, The ABCs of CBP's Single Window Initiative, discusses the Single Window Initiative in detail and includes information about how businesses can participate in the new filing system and immediately benefit from this positive development.
Fill out the form below to download a complimentary copy of the new white paper. 
You must have javascript enabled in your browser to receive the whitepaper successfully