Canada Tightens Customs Procedures, Increases Penalties After Audit Report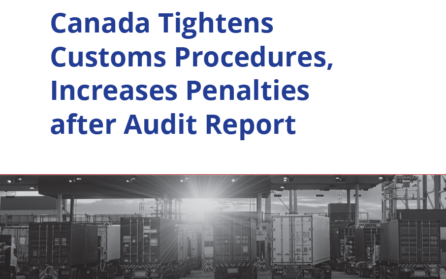 Every day almost $1.7 billion in goods cross the United States/Canadian border, and for many U.S. businesses, the Canadian market provides an important source of sales and revenue. Compliance with all Canada Border Services Agency (CBSA) documentation and paperwork is an unavoidable part of doing business in Canada, with most businesses enlisting the services of a customs broker to manage the process on their behalf.
However, CBSA has announced an increased focus on compliance, including significantly increased penalties for violations. CBSA's action comes following a 2017 report by the Auditor General of Canada, which cited several areas of concern.
A new white paper from Purolator International, Canada Tightens Customs Procedures, Increases Penalties after Audit Report, discusses the audit findings along with CBSA's plan for addressing those findings.
You must have javascript enabled in your browser to receive the whitepaper successfully