The Logistics of Canadian eCommerce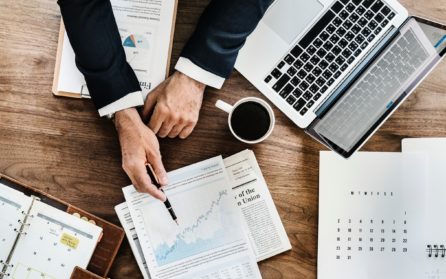 U.S. businesses operating in Canada learn quickly that a logistics plan that works well in the U.S. cannot simply be transferred to Canada. Too many U.S. companies have found this out the hard way. Companies assume the logistics provider or transportation company that serves them well in the United States will perform at a similar high level in the Canadian market, only to learn the hard way that this is not the case.
For one thing, most U.S. carriers have minimal direct expertise in the Canadian market. Few have access to a Canadian distribution network or a good understanding of the nuances of that market. Many carriers will bring goods as far as the border and then hand off the shipment to a Canadian provider, thereby losing control and increasing the risk of a late – or damaged – delivery.
This means a business will need to carefully develop a logistics strategy specifically for Canada. That strategy will need to address all obvious components – fulfillment, inventory, transportation, returns – and must also address the complicated customs process and compliance with Canada's diverse labeling/marketing requirements, tax code, and security mandates, as well as requirements mandated by each province or territory.
Inventory Can Often be Sourced in The U.S.
A common perception is that expanding to Canada will mean a second inventory and a separate eCommerce warehouse dedicated to Canadian fulfillment. In fact, businesses have been pleasantly surprised to learn that it's possible to fulfill orders from existing assets in the United States. The key though is to develop a logistics strategy that will ensure delivery into Canada within a specific window of time. And the key to that is making sure your logistics provider is up to the task.
One San Diego-based sports equipment manufacturer learned this the hard way. The manufacturer successfully expanded its customer base to Canada but couldn't understand why shipments were consistently arriving two to three days late. Canadian customers were dissatisfied, and the manufacturer's transportation provider seemed uninterested in addressing the problem. As it turned out, shipments were being picked up in San Diego and transported to a processing center – in Arizona – where they sat idle for extended periods of time. Then, once en route, shipments were forced to endure multiple stops. Once in Canada, the shipments were sent to yet another distribution center until finally being loaded for end-customer delivery.
The sporting goods manufacturer called for help from a second logistics provider, this time one with deep experience in the Canadian market. The manufacturer was shocked when the second logistics provider was able to offer guaranteed direct service, which enabled shipments to arrive in Canada a full two days faster than the previous carrier.
As this manufacturer learned, any business seeking to source Canada-bound inventory from a U.S. distribution center needs to rely on guaranteed, date-certain delivery to Canada.
Another consideration is the induction point at which goods enter Canada. Canada is a big country, so if a shipment clears customs in Ontario but needs to be transported to Vancouver, the transit can add four to five days to the schedule. Instead, innovative logistics providers can route shipments so they clear customs in a location closer to the end destination. In the case of the San Diego sporting goods manufacturer, for example, the logistics provider routed shipments headed for western Canada through its Vancouver-based processing center and eastern Canada-bound shipments through its Ontario processing center.
Canadian Warehouse Strategy
Even with an accelerated transit time to the Canadian market, U.S. eCommerce retailers must still contend with consumer expectations for guaranteed delivery. This has resulted in many retailers relying on a Canadian warehouse network as a way to ensure inventory is always within a short distance of customers.
But this increased demand has put a strain on Canada's warehouse supply. According to PwC's annual forecast of Canadian real estate trends, "Emerging Trends in Real Estate 2016 – Canada," investment in warehouses and fulfillment centers tops the list of smart real estate investment decisions. The demand for warehouse and fulfillment space, the report notes, is driven by a combination of strong demand for Canadian exports (fueled by Canada's weak dollar) along with the rise of eCommerce.
Businesses in need of Canadian storage do have options. A retailer can rely on "multi-tenant" warehouses, which are facilities shared by multiple businesses. The multi-tenant warehouse is generally a full-service facility, and a business only pays for the space and services it utilizes. The concept is increasingly popular across Canada as retailers seek to locate inventory near their customers.
Another option is to rely on a logistics provider's established network of Canadian warehouses. This is actually an ideal solution since the logistics provider would already have control, and presumably visibility, into inventory availability and demand. The logistics provider could easily transport inventory between its warehouses as demand ebbs and flows.
Fast, Guaranteed Transit Times are Essential
eCommerce shipments to Canada actually involve two transportation legs:
S. to Canada
Intra-Canada distribution and final-mile delivery
Unfortunately, many U.S. businesses have experienced service levels that seem to indicate that you can have a good experience with one of these options but not both.
But it doesn't have to be this way.
While it is true that transportation and logistics services between the United States and Canada were at one point surprisingly limited, the onset of technology and innovative thinking have dramatically improved service. Long gone are the days when a service provider could offer a customer a single service option along with a "take-it-or-leave-it" attitude.
Innovative logistics providers can now offer customized solutions to meet a business's precise needs. This is especially important for eCommerce retailers, which tend to ship a multitude of smaller packages, each containing a small number of items.
At least one experienced provider offers eCommerce retailers a ground solution that will deliver shipments to the Canadian market faster than other logistics providers' air solutions. This particular ground option offers a courier-like level of service that transports goods directly into Canada with minimal disruptions. Further, this solution takes advantage of Canada Border Services Agency's (CBSA) Courier Low Value Shipment program, which streamlines the clearance process for shipments valued at less than C$2,500.
Once in Canada, shipments will ideally remain under the control of the same logistics provider. However, since most providers do not have this capability, this is the point at which many U.S. businesses realize their U.S. logistics provider is not their best option for the Canadian market. Key considerations include the following:
Regional Transportation Providers. Many U.S. freight companies will enlist a third-party Canadian company to handle the intra-Canada portion of the transit route. However, in Canada, most freight companies are regional, meaning that multiple companies would be required to ensure coverage throughout the country. Such a patchwork approach generally means a loss of visibility into the overall distribution process, different levels of service, and a general loss of accountability between the different providers.
Route Optimization. Since transit time is a vital part of any eCommerce logistics plan, a U.S. retailer must have confidence that its logistics provider is taking advantage of technology-based enhancements, especially route optimization. Route optimization software will ensure that shipments travel via the fastest and most direct route possible, and it will minimize – hopefully eliminate – dead miles and unneeded distribution center stopovers.
Final Mile. Yet another interesting fact about Canada is that most freight companies cannot deliver to the country's more remote regions. This means that vitally important final-mile services must be outsourced – yet again – to a local carrier. Under this scenario, a U.S. retailer's eCommerce package will have switched hands three times before finally reaching its end destination. There is a better way! Canada Post, that country's national post office,
naturally has access to every residential, business, and PO Box address across Canada, and it has partnered with one logistics company to provide final delivery for its eCommerce packages.
The bottom line then is for eCommerce retailers to be aware that not all logistics companies and transportation providers have the same capabilities. Don't be fooled by a high-profile company and its fancy advertising campaigns that profess to have experience in the Canadian market. A business must spend the time to research various providers, ask a lot of questions, and be certain that the logistics provider it chooses is truly capable of offering the ideal solution.
Don't Forget About Returns!
Most businesses planning to enter the Canadian market tend to focus their time on marketing, generating sales, and ensuring on-time deliveries to their new customers north of the border. Often overlooked is the need to factor in the inevitable flow of product returns, a critical part of the customer experience.
Customer returns have become so important that for many customers an inefficient or unfriendly returns policy can be the single determining factor in whether or not to shop again with a retailer. A survey of online shoppers conducted by ComScore found 85 percent said they would not buy again from a retailer if the returns process was not convenient.
And research by the NPD Group Inc. found 89 percent of Canadian online shoppers expect free shipping for returns.
The National Retail Federation estimates that merchandise returns during 2015 accounted for 8 percent of total sales, or about $260 billion. For eCommerce retailers a high returns rate is essentially an integral part of doing business. This is because many consumers make online purchases without fully understanding what they are buying, or they order multiple versions of the same product with the intention of only keeping the product they most prefer.
Central to a Canadian-based efficient returns process is a well-crafted reverse supply chain that meets a business's specific objectives.
Establish a process that consolidates returns to a centralized location for processing. This is especially important for returns from Canadian consumers that need to cross the border. By consolidating smaller shipments, returns can clear the border as a single larger unit, thereby minimizing customs review time and helping control transportation costs.
Customers have high expectations for their returns experience – most expect to return an item at little-to-no cost to them and to have their "reason for return" rectified in within a short period of time. Customers also expect the process to be as simple as possible.
Returns Material Authorization (RMA). By requiring a consumer to obtain prior authorization before returning a product, a business is able to track returns volume and detect any widespread complaints or defects about a certain product. A business is able to control exactly which products are being returned and to designate precisely where they should be sent.
Not every business will need to have returns picked up every day or maybe not even every week. And not every business's returns will follow the same logistics plan – some will be returned to inventory, some will be shipped to a returns processing center, some to a repair facility, and so on.
Since products returning from Canada will require clearance through U.S. customs, it is essential for a reverse logistics strategy to take this into account. A business must have confidence that its logistics partner has the expertise to manage its reverse logistics process and can meet its customers' expectations for convenience and for a fast resolution.
The Customs Clearing Process
Expanding a business to Canada will also require compliance with all U.S. and Canadian import/export mandates, security protocols, and payment of all duties and taxes. In addition, a business should be aware of multiple programs designed to facilitate the compliance process, targeted specifically at U.S. businesses and eCommerce shipments.
Both the U.S. and Canada have automated their documentation filing processes, and each requires that all paperwork be submitted prior to a shipment's arrival at the border. Shipments to Canada are managed via CBSA's eManifest system, and goods entering and leaving the United States must be filed with CBP's Automated Commercial Environment (ACE).
While most businesses entrust the compliance process to their logistics provider, it's important to have an understanding of the process since the shipper is ultimately responsible for all documentation filed on its behalf. Important to note is that incomplete or missing documentation is the top reason for shipments to be delayed at the border.
Duties And Fees
Critically important to doing business in Canada is understanding the country's unique sales tax code. In Canada, sales taxes are collected at the federal and provincial levels of government. Please note that sales taxes are different from import duties.
A federal Goods and Services Tax (GST) of 5 percent of value is assessed on just about all goods entering the country.
Provincial Sales Taxes are levied at the province level and collected locally.
The provinces of Nova Scotia, New Brunswick, Prince Edward Island, Newfoundland and Labrador, and Ontario have opted to "harmonize" their Provincial Sales Tax with the general sales tax. This combined rate is called the "Harmonized Tax" and represents the sum of the 5 percent federal GST plus the appropriate Provincial Tax. CBSA collects the Harmonized Tax on behalf of the province, and payment is due upon a shipment's arrival at the border.
Facilitating The Compliance Process For eCommerce Shipments
As complicated as the customs clearance process is, the U.S. and Canadian governments have taken steps to facilitate the process, and certain programs are available that offer expedited clearance for qualified shipments.
CBSA's Low Value Shipment Program (CLVS): This program is intended to simplify the importation process for shipments valued at C$2,500 or less. To participate, the carrier transporting the shipment must be a registered CLVS participant and the goods must not be prohibited, regulated, or controlled. A shipment eligible for the CLVS program will benefit from expedited clearance upon arrival at the border and minimal risk of additional inspection.
Non-Resident Importer (NRI) Program: The Non- Resident Importer program is administered by CBSA as a way to encourage U.S. businesses to expand to Canada. As a registered NRI, a U.S. business is able to collect Canadian taxes at time of sale and to act as "importer of record" in clearing goods into Canada. Without NRI status, a business would have to present customers with an unexpected invoice at time of delivery and possibly require them to become involved in the clearance process. Having NRI status essentially levels the playing field for U.S. businesses so that transactions are virtually the same as interacting with a Canadian company.
Delivery Duty Paid Incoterm: Every shipper and logistics provider must agree on specific shipping terms as outlined by an internationally recognized list of terms – called Incoterms – maintained by the International Chamber of Commerce. eCommerce shippers would benefit from choosing the "Delivery Duty Paid – DDP" Incoterm. This way, the seller assumes all responsibility for the border clearance process, which allows retailers to assess all related charges at time of purchase. Alternatively, a consumer would have responsibility for these charges, which would result in an unexpected invoice at time of delivery.
Consolidation: This is a process whereby smaller shipments are combined into one larger shipment for the purpose of reducing shipping costs. Consolidation has an added benefit of facilitating the border clearance process. When a consolidated shipment arrives at the border, it is considered a single unit, eliminating the need for individual evaluations. Consolidated shipments generally clear customs much faster and with reduced fees.
Choose Purolator International: The Experts in Shipping To and From Canada
To truly find success in the Canadian eCommerce marketplace, it's imperative to partner with an experienced logistics provider. At Purolator International, we are proud to work with many customers and industries as they expand to Canada. We offer a variety of services and products, and we always strive to deliver superior customer service and surpass your expectations. 
To learn more about our services, contact us today. We look forward to partnering with you!