Is Your Logistics Provider Up to the Task?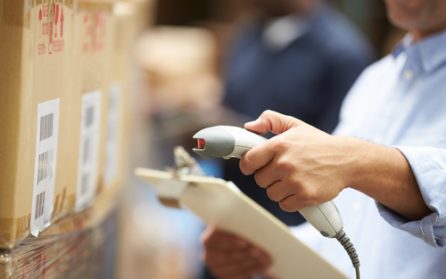 Most businesses quickly learn that omni-channel success and good customer service are highly improbable without a strong third-party partner, usually a third-party logistics provider, or 3PL.
This is because businesses must meet fulfillment and transportation demands across a multitude of platforms including:
Inventory deliveries, with regular replenishment to retail stores
Deliveries to major retailers, including successful compliance with increasingly demanding requirements and increased implementation of chargebacks for late deliveries
Sufficient inventory stocking at warehouses
Efficient processing of ship-to-store orders
Efficient processing of fulfill-from-store orders
Efficient eCommerce fulfillment to consumers' residences and businesses
Fulfillment of orders to customers located outside the United States
Effective returns processing
And, of course, for each of these fulfillment channels, expectations are high for on-time and flawless deliveries.
For most businesses, the answer has been to outsource logistics and transportation needs to a logistics partner. It's a simple concept: Relying on a third party with expertise to handle increasingly complicated logistics and transportation issues allows a business to focus on its core competencies.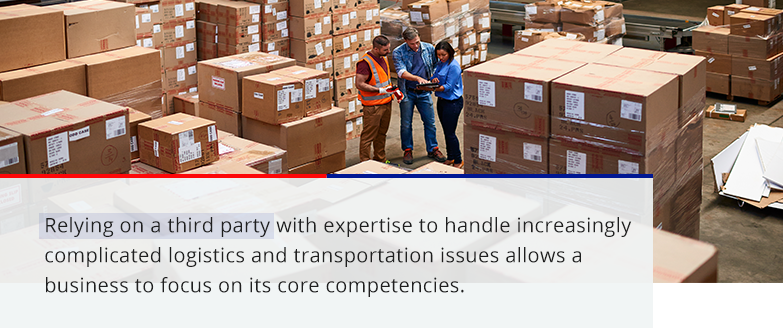 Important to note is that not all logistics providers have the same capabilities. For one thing, not all have kept up with the rapid pace of technology-fueled change taking place within the logistics industry. How could a logistics provider possibly help manage an omni-channel inventory while still relying on a legacy software system or, worse, simple Excel spreadsheets?
Beyond technology, the logistics industry has undergone additional changes in recent years and has led the way in providing the innovative solutions that enable many of today's omni-channel capabilities. Shippers increasingly rely on 3PLs for their expertise and logistics providers often have a seat at the table as businesses consider strategic decisions.
As reported in the "2017 Third-Party Logistics Study", sponsored by Capgemini Consulting, 3PLs help businesses in key areas including:
Analytics: 71 percent said real-time analytics from 3PLs help them better understand shipping alternatives
Supply Chain Transformation: 73 percent have involved their logistics partner in efforts to revamp supply chain operations
Cost Reductions: 75 percent said their 3PL has helped achieve cost reductions
Customer Service: 85 percent said their 3PL has contributed to improved customer service
But how do you ensure that your logistics partner has the capabilities necessary to achieve these outcomes?
Choose Your Logistics Partner Wisely
When an Ohio-based lawn and garden equipment retailer decided to expand to the Canadian market, it assumed the same logistics company that handled its intra-U.S. shipments would be able to replicate its services in Canada. It didn't take long though before things went awry. Shipments arrived at the border lacking documentation, shipments had to be transferred to a different carrier once in Canada, costs were far more than expected, and customers were complaining. The problem? The carrier, which did such a fine job with U.S. shipping and logistics, lacked the necessary experience to be successful across the border.
The retailer was able to enlist a different logistics provider, this one with extensive Canadian experience, so this example has a happy ending. But the lesson learned is the very dire results that can happen if proper care is not taken to enlist a logistics provider with the proper skills and experience.
In considering different options, the following is a list of key attributes to look for in an ideal provider:
Creativity. A leading provider will demonstrate creativity in helping customers solve their problems. Using existing resources in new ways or coming up with entirely new approaches are the hallmarks of an innovative partner. For example, as businesses increasingly find themselves in need of expedited levels of service in order to meet increasingly short delivery times, certain logistics providers are able to offer ground-based solutions that rival the speed of other carriers' air service. This is possible by maximizing efficiencies of existing routes and ensuring goods are in continuous motion.  If a potential carrier tells you "it can't be done," keep looking until you find an innovative partner that will help deliver the solution you need.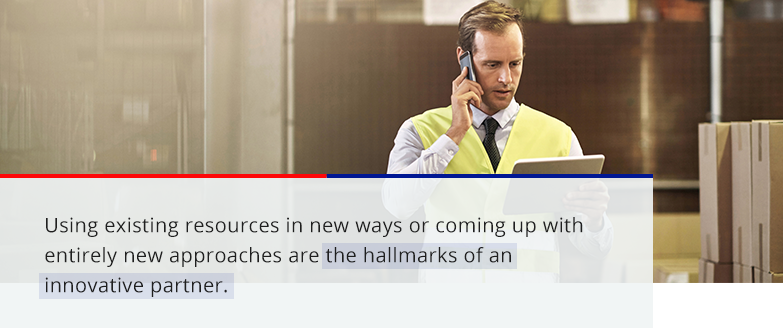 Technology-Based. "Capgemini Consulting's" 2017 Third- Party Logistics Report found "IT services are a differentiating factor" among providers and that "shippers rely heavily on the IT services that 3PLs provide, and the ability to manage the provision of IT-based services is a necessary core competency of 3PL providers." Technology has changed everything in today's logistics practices, and to be competitive, a logistics provider must not only have made an investment in its technology prowess but it must have the ability to leverage those capabilities to help customers achieve maximum benefit.
Continuous Improvement. Does the provider regularly invest in technology upgrades and take advantage of new and better logistics ideas? Make sure your provider will continually review your account with an eye toward improving service and increasing efficiency. Just because you agreed to a certain level of service at the beginning of your relationship, doesn't mean a provider shouldn't be constantly on the lookout for new and better ways, especially when technology is enabling new capabilities seemingly on a daily basis.
Scope of Service. An experienced provider will offer a wide range of service options to meet your shipments' specific needs. Service should include a range of options within the expedited, express, ground, and parcel categories. In addition, a provider should have access to intermodal options so that your shipments have the option to travel via rail, air, or water if warranted. Be certain that your shipments travel via the appropriate service level— why pay for costly expedited service if a shipment doesn't need to arrive by a certain date?
Customization and Collaboration. It's essential to view your logistics provider as a partner. You want to build a relationship based on mutual understanding of your business objectives, priorities, and needs. This information sharing can only happen through many, many direct conversations and ongoing open lines of communication. A qualified logistics provider will use this information to create a customized solution to meet your specific needs.
Comprehensive Solution Provider. Given the complexities of today's omni-channel supply chains, it is imperative to have a logistics partner that can offer complete management of the entire process. A qualified logistics provider will offer comprehensive services ranging from order management, inventory management, warehousing, kitting, picking, labeling/shipment preparation, transportation, delivery, and all backend functions, including recordkeeping and compliance mandates.
Customer-Focused. Equally important is a high level of customer service. Service should include a dedicated representative with whom you have a personal relationship and direct contact information. Your customer service representative should be fully aware of your supply chain, provide you with regular updates, and know about—and resolve—any snafus or changes before they become problematic. But most important, your provider should understand you have entrusted your customers to its care and leave no stone unturned in ensuring a highly positive and efficient experience for them.
Experience. There is no substitute for experience. And with so many providers from which to choose, it's essential for a business to carefully research a logistics provider before signing on the dotted line. An experienced provider will have documented experience in planning and executing omni-channel logistics plans for other businesses. Unless a provider has been through the process, and knows firsthand what to expect, any claims of 'expertise' should be met with skepticism.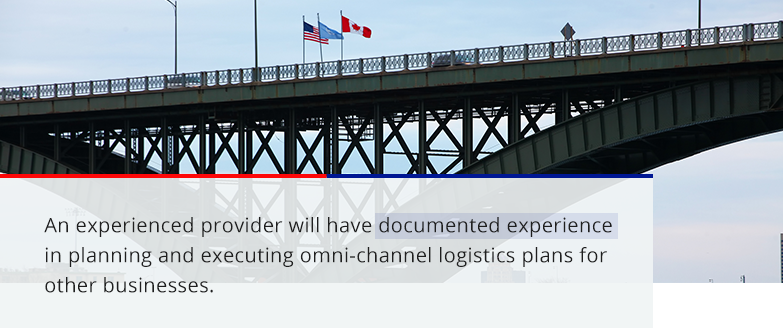 The Value of Working With An Experienced Logistics Provider
A good logistics provider will serve as your partner and therefore be a natural extension of your customer service efforts. An experienced provider will, in fact, allow you to provide your customers with the "extras" that will differentiate you from competitors. A customer with a last-minute need to reroute a shipment, for example, will be well served by a logistics provider that can easily make the adjustment. As retailers adapt to the continually changing world of omni-channel retail, it's vital to enlist a supply chain partner to lead the way and help ensure the highest levels of customer satisfaction.
It's no secret that many businesses were caught off guard by the dizzying pace with which omni-channel expectations swept the retail industry. Retailers that felt "cutting edge" by launching a website, suddenly found themselves lagging behind as consumer expectations heightened for cross-channel capabilities. It was no longer enough to have a physical store and a website—the two needed to be linked with consumers able to move interchangeably between the two.
For many retailers, "dancing as fast as I can" came to define their efforts to maintain any semblance of customer service as they tried to keep pace with omni-channel expectations. Unfortunately, customers have continually put "good customer service" at the top of their lists for what drives a superior customer experience.
But retailers have a secret weapon of sorts to ensure top-notch customer service throughout the logistics and delivery phase of their transactions. That weapon is an experienced logistics provider that not only has the skills and experience to manage a multifaceted omni-channel fulfillment process but can prioritize customer service every step of the way.
Contact Purolator International today to experience the difference of working with a customer-focused, dedicated logistics provider.