Route Optimization, Duty Relief among Cost Saving Ideas in New Purolator White Paper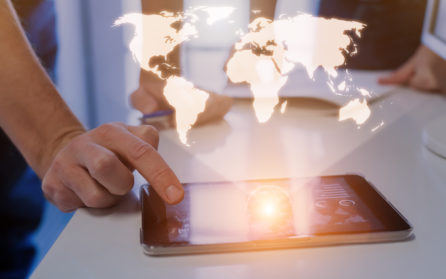 It used to be that home furnishings retailer Crate&Barrel managed its annual load of more than 300,000 customer deliveries manually.  The company had a network of fixed routes, each of which serviced a specific geographic region.  A dispatcher would assign roughly 16 deliveries per day to each route, in a not so elaborate system created by hand.  The system trudged along with high levels of calls from customers wondering when their shipments would arrive, and one way or the other, the deliveries were made.
That all changed though, when Crate&Barrel was persuaded to implement a route optimization software system.  The company chose a cloud-based solution that offers a range of capabilities including mapping, route consolidation and real time visibility.  Today the company is using fewer trucks for the same amount of deliveries, and has been able to cut its delivery windows in half.
Clearly route optimization was a winning solution for Crate&Barrel, just as it has been for a growing number of businesses nationwide.  A recent supplychain247 article suggested that route optimization technology "can uncover millions of dollars in supply chain savings just by optimizing existing assets and processes."
Route optimization is one of several money saving options discussed in a new white paper from Purolator International.  "Managing Freight Costs" offers a detailed discussion about how, at a time when shippers face significant increases in freight charges, smart planning and innovative thinking can help keep costs under control.
The paper also discusses opportunities for businesses that ship regularly to Canada to minimize costs associated with customs clearance.
U.S. Customs and Border Protection's "duty drawback" program is one opportunity.  Businesses that pay import duties on products that are subsequently exported, are entitled to a refund of up to 99 percent of  the duty paid.  In addition, a business may find that its shipments have been assigned an incorrect tariff code, meaning they may be paying more duties than necessary, or missing out on trade benefits to which they are entitled.
Purolator's new white paper offers many options for businesses interested in reducing freight costs.  You can click here to download a complimentary copy of "Managing Freight Costs."