With Two-Day Delivery the Norm, Expedited Service is an appealing E-Commerce Option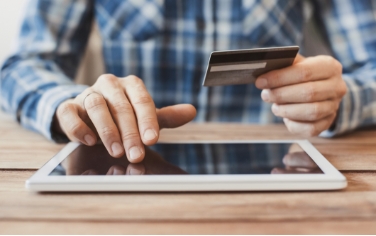 It's no secret that online shoppers place a premium on free shipping, with multiple surveys showing that consumers have come to expect this benefit. But what does come as somewhat of a surprise, is the changing definition of what consumers consider "fast" shipping.
According to 2016 research by Deloitte, a strong majority of consumers — 83 percent – consider fast shipping to mean delivery within two days or less. Only 42 percent of consumers consider three-to-four-day shipping "fast," down from 63 percent just a year earlier.
Deloitte's researchers cite Amazon.com as a key driver behind this attitude change. Specifically, Amazon Prime, which offers two-day delivery to members who pay an annual membership fee. With as many as 65 million Americans reportedly signed up as Amazon Prime members, it's not surprising that consumers have come to see two-day shipping as the new normal.
But meeting these expectations has been a challenge for many online retailers, who suddenly find themselves tasked with reconfiguring warehouse and inventory strategies, and developing logistics solutions to ensure fast, on-time delivery.
For many, expedited service has proven to be an obvious and highly effective solution.
Yes, this is the same expedited service traditionally associated with emergency shipments racing through the night, or across multiple continents to meet a critical deadline. But in today's customer-driven world, a growing number of retailers are embracing expedited as a sure-fire way to meet expectations and ensure definite deliveries.
And like so much else in the logistics industry, expedited service has benefitted from technology and innovative thinking. Today certain logistics providers can provide faster ground-based solutions than some carriers' air service. And high levels of visibility, in-transit communication, flexibility, security and exceptional last mile service ensure premium levels of customer service.
A new white paper from Purolator International, "Expedited Logistics becoming Preferred Option for Non-Critical Shipments," takes an in-depth look at today's expedited services, along with insight for shippers considering enlisting an expedited provider. Please click here to download a copy of the white paper.