Automotive Aftermarket Supply Chain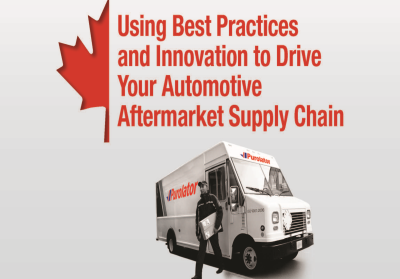 The good news for automotive aftermarket manufacturers and suppliers is that the average vehicle on the road is a record-setting 11.4 years old, meaning lots of upkeep and repairs for the nation's aging fleet.  But the challenging news is that the volume of older vehicles still on the road, combined with the increasingly diverse technologies used in new vehicle models, means that aftermarket businesses must juggle a SKU inventory that reaches into the millions. 
Before discussing the nuts and bolts of supply chain strategy and management, it's useful to understand what exactly we mean by the "automotive aftermarket." According to the AutoCare Association, the trade group that represents the aftermarket, "aftermarket" refers to all products and services purchased for light-, medium-, and heavy-duty vehicles after the original sale. This includes replacement parts, accessories, lubricants, appearance products, tires, and collision repair parts (along with the tools and equipment necessary to make those repairs).
The automotive aftermarket is a significant component of the U.S. economy, generating more than $307 billion in revenue during 2012 and directly and indirectly employing more than 6 million people. In 2012, sales represented a 3.5 percent increase over the previous year. Within the industry, sales are broken down based on sales of parts for light, medium, and heavy vehicles. Technology and innovative thinking are having a
profound impact on aftermarket supply chains.
Aftermarket inventory management is one of several topics addressed in a new white paper from Purolator International.  "Using Best Practices and Innovation to Drive Your Automotive Aftermarket Supply Chain" highlights new thinking and best practices that are helping aftermarket businesses achieve greater efficiency and control over supply chain costs.
You must have javascript enabled in your browser to receive the whitepaper successfully