A Shipper's Guide to Freight and Small Package Services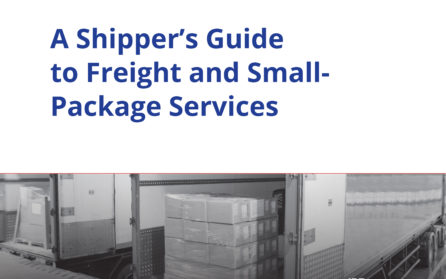 It probably came as no surprise when Inbound Logistics' "2018 Trucking Perspectives" survey found that shippers' "greatest challenges" include reducing transport costs (56 percent),
finding capacity (52%), and service (38 percent). After all, cutting costs and locking in transportation have long been the goals of all logistics and supply chain managers, with high levels of customer service a top priority.
But for many, the process of procuring transportation services has gotten a bit more complicated in recent years. For one thing, a serious driver shortage has caused a tightening in capacity. As reported by USA Today, a current shortage of 51,000 drivers is expected to exceed 100,000 drivers by 2022, as would-be drivers turn to other less-demanding and better-paying positions in construction and manufacturing.
You must have javascript enabled in your browser to receive the whitepaper successfully