When it Comes to Replacing your Vehicle, 11 is the new 5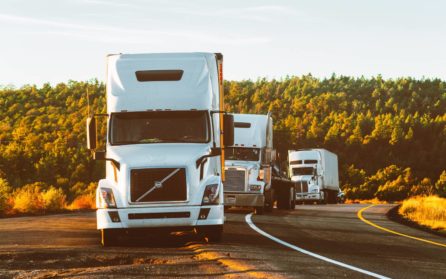 Next time you go to start your 11-year old car or light truck, you can find comfort in knowing that roughly half the vehicles on the road are older than yours.  As reported on CNN, 2013 data from Polk market research firm found the average age of vehicles on the nation's highways reached a record 11.4 years.  This represents a marked increase from ten years ago, when the average age was 9.8 years.  The upward trend is expected to continue, with the number of vehicles 12 years of age or older expected to increase by more than 20% by 2018.
According to Polk's research, fallout from the economic recession caused many people to hang on to their existing vehicles longer than they normally would.  In addition, overall auto quality has gotten better, meaning fewer breakdowns and less need to purchase a new vehicle.
The growing age of the nation's fleet has impacted the nation's $318 billion automobile aftermarket.  The aftermarket is generally defined as all products and services purchased for light, medium and heavy-duty vehicles after the original sale.  This includes replacement parts, accessories, lubricants, appearance products, tires and collision repair parts.
Aftermarket suppliers maintain replacement parts for all vehicles, regardless of obscurity.  But with more than 2 million SKUs to manage, the trick is to manage inventory so that the correct part can be identified and installed into a customer's vehicle in the shortest amount of time possible – generally within 24 hours.
The nation's aging fleet is good news for aftermarket suppliers, since older vehicles tend to require more trips to the repair shop than newer models.  At the same time, newer models – hybrids and electronic vehicles – have introduced completely new product lines.  Managing the extensive inventory adds a new twist to the already complicated aftermarket supply chain.
Many aftermarket businesses have found technology and "better thinking" to be lifesavers.  As reported in IndustryWeek, Discount Auto Parts turned to technology as a way to manage scheduling and distribution issues, along with its SKU inventory.  The result?  $106 million in cost reductions over four years.
At the same time, new concepts for inventory and warehouse management are getting serious attention as supply chain managers search for greater efficiency in an increasingly competitive environment.  One concept gaining attention is the idea of "horizontal collaboration" whereby businesses with products headed to the same retailer or distribution center share truck space as a way to reduce transportation costs.
Taking advantage of new supply chain processes is the subject of a new white paper from Purolator International:  "Using Best Practices and Innovation to Drive Your Automotive Aftermarket Supply Chain."