Visit Purolator International's Booth 116 at eTail West 2016 Conference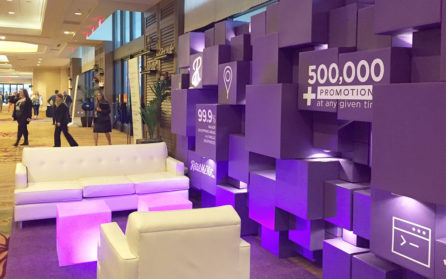 PuroPost™ Your One-Stop Canadian Shipping Solution
If you want to sell into Canada, then Purolator International can help. Visit booth #116 and talk to our logistics consultants about our unique shipping service specially designed for eCommerce companies that reaches virtually  every Canadian consumer within 2-8 days.
With end-to-end tracking and visibility and no surprises at the border, the shortest distance between the U.S. and Canada is Purolator.
Say hello at eTail West, Booth #116.  February 22-25, JW Marriott, Palm Springs, CA
Purolator International is a proud sponsor at eTail West Conference 2016. Download our compliementary whitepaper at http://bit.ly/1Qni1PN
About eTail West 2016
The Event For eCommerce & Multi-Channel Retail Innovators
Worldwide Business Research LLC, are the organizers of eTail, is a full service conference production company. eTail West is a one-stop shop for all things multi-channel and eCommerce; an event where inspiration meets innovation; socializing meets ROI. At eTail, there are interactive roundtable discussion, case study presentation, panel, or one-on-one Q&A's.
Imagination Meets Innovation.
Keynote speakers come from top retailers – companies such as Barnes & Noble, JustFab, HSN, Coach, HP, Sears – to name a few. Purolator will attend high impact presentations, debate –themed panel discussions, collaborative working group sessions, retailer meetings – that will guaranteed pages of notes and interaction new people, leading to new business relationships.
Transforming Retail
The topics cover every area impacting businesses personalization, content marketing, mobile engagement, social marketing, data, omni-channel and a lot more. The show is an exciting experience of meeting new business prospects,  and the exhilaration of discovering a new way to boost Purolator International sales.