Visibility Still Lacking in Many Supply Chains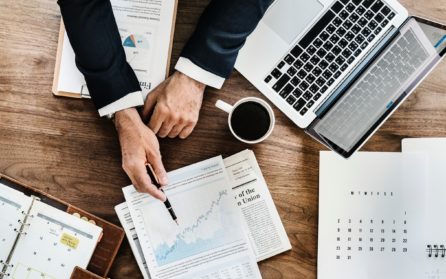 The newly-released 2014 Smart Manufacturing Technologies Survey found 40 percent of manufacturers say they have no real-time visibility into their supply chains, with nearly 10 percent admitting their factories spend a considerable amount of time "looking for" equipment and products.
The survey results confirm research from past surveys, which also found a lack of supply chain visibility among U.S. businesses.  These findings are surprising, alarming even, given the proven positive impact improved visibility can have, and the widely available technology solutions that can help a business improve its processes.
A new white paper from Purolator International:  "Supply Chain Visibility is Key to Improved Efficiency and Reduced Costs" provides an in-depth look at the benefits visibility can bring to a business, and also discusses the specific considerations a business will need to take into account.
For example, an operations manager is told by senior management to cut costs by 10 percent.  But how can the manager do that without understanding how a cutback in one area will reverberate across the rest of the production process?  Instructing Vendor A to change a process without understanding that Vendor B relies on Vendor A's output, could uproot the whole process.
Allowing the manager to have insight into the entire process – greater visibility — would avoid potentially disastrous scenarios such as this from playing out.
This then, is a key objective of all businesses:  360-degree insight and awareness of all processes to ensure synchronization, awareness among all stakeholders, and maximum efficiency.
To start, the operations manager would need to work with senior management to consider three core questions:
1)     Who do we want to share information with?
2)     What information do we want to share?
3)     How do we want to share that information?
Determining the who, what and how will drive a business' approach to visibility.  The more stakeholders "in the loop," the greater the likelihood for collaboration and efficiency.  But, that collaboration will come with increased exposure to risk.  Finding the right balance is key.
To download a copy of Purolator International's new white paper, please click here.