Sustainable Supply Chain [Infographic]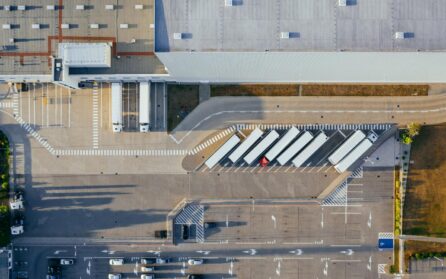 Sustainability is something that's on everyone's mind. With climate change deadlines looming, businesses and consumers alike are trying to find ways to reduce their carbon footprint and improve their impact on the environment. Business owners aren't just responsible for their own sustainability — they're also responsible for ensuring their supply chain is also looking out for the environment. 
A sustainable supply chain means reducing overall emissions and waste, as well as helping the planet. A company's supply chain contains, on average, 5.5 times as many greenhouse gas (GHG) emissions as it's overall operations. By creating a sustainable supply chain, businesses can improve their eco-friendliness. 
What are the benefits of a sustainable supply chain, and how can businesses adopt these practices?


Benefits of a Sustainable Supply Chain
What are the primary benefits of setting up a sustainable supply chain?
Many of them are apparent. Sustainable supply chains reduce environmental impact. This means lowering waste and overproduction while also reducing the use of fossil fuels throughout the chain. 
Other benefits might not be as obvious but have a significant impact on your business. Sustainability ensures continuity of supply, even in the face of challenges. It also helps improve your brand's reputation, as many consumers are choosing to stop spending money with companies that neglect sustainability.
Map Your Supply Chain
The first step toward establishing sustainability is to map your supply chain. Understanding all the aspects of your current chain can help you best determine how to make improvements. This includes focusing on: 
Sourcing and purchasing
Manufacturing
Inventory management
Demand planning
Warehousing
Transportation
Customer service
Include any specifics that might only apply to a limited number of companies, such as refrigeration or temperature and humidity controls. Each company's supply chain is unique and should be treated as such.
Set Sustainability Goals
The next step, before you can start implementing a sustainable supply chain, is to set goals for your company's sustainability. There are three sectors you'll want to focus on — waste, energy use and GHG emissions. 
Start by looking for any unnecessary waste in your supply chain. This might include packaging, over-ordering or wasted time. This is the perfect place to start adopting some of the principles of lean manufacturing and business. Try to reduce packaging waste whenever possible, and opt for recyclable or compostable sustainable packaging materials. 
Energy use encompasses everything from the lightbulbs above the warehouses to the power necessary to run any and all equipment associated with the supply chain. Your primary focuses here will be on manufacturing, warehousing and transportation. 
Finally, take a closer look at your GHG emissions. This will have you looking primarily at things like transportation and manufacturing. 
Sustainable Supply Chain Implementation
Once you have a good idea of where you need to start making changes, you can begin implementing your sustainable supply chain plan. A few starting steps might include working with sector-specific coalitions or hiring sustainability professionals to work with you on supply chain management. You may also wish to assist your suppliers in improving their own sustainability plans, so you can create an eco-friendly product from beginning to end. 
The Future of Sustainability and Supply Chains
Creating a lean supply chain may seem like an intimidating concept, but it can help reduce both business costs and your impact on the planet in the long run. Purolator International can help with sustainable shipping so you can meet your eco-friendly goals. Contact us to learn more today.