Shipping Solutions for eCommerce [Infographic]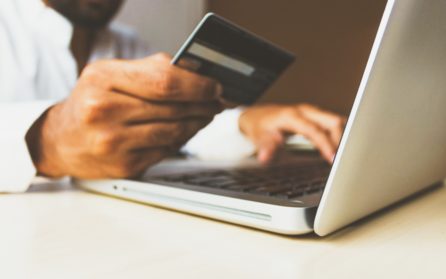 eCommerce is a concept that dates back to the early 1980s, but it has grown exponentially since its inception. Between then and now, the industry has grown nearly 23% every single year. Today, consumers can buy almost anything online and have it delivered to their front door. For businesses that participate in eCommerce, choosing the correct packaging is essential to ensure that everything arrives safely. What do you need to know when creating shipping solutions for eCommerce?

Choose Your Packaging
First, you need to choose the correct packaging for your products. You'll need to consider a number of variables, including:
Size
Weight
Durability
Country of origin
Product fragility
Product shape
Modern eco-friendly shipping trends will also play into your choices. Instead of relying on cardboard, Styrofoam and plastic, it's becoming increasingly important to use recycled cardboard and paper as well as biodegradable materials rather than options that will just end up in the landfill.
Shipping Methods
Next, you need to consider the kind of shipping methods you'll offer. Some standard methods might include standard delivery, same-day delivery, timed delivery — which starts early, between 9 and 10:30 a.m., and ends at the end of the business day — or free in-store pickup. This last option only works if you also have brick-and-mortar locations that customers can visit rather than a strictly digital storefront. LTL freight carriers are also an option.
Shipping Rates
Finding the best shipping rates for an eCommerce business is essential. Fortunately, a variety of options are available for you to choose from, so you can find the best option for your business. Available options include: 
Flat rate shipping:

 

Charging the same amount for shipping regardless of order value. 
Live rates from carrier:

 

Getting real-time rates from multiple carriers, often giving consumers a number of different options to choose from.
Table rate shipping:

 

Shipping varies depending on different variables, such as their order subtotal, the products they're ordering and their location in relation to the warehouse.
Free shipping:

 

A 2018 study found that 91% of consumers will leave an online retail site if free shipping isn't an option. You can offer free shipping for all orders or only those that exceed a specific spending threshold. About 66% of consumers often expect to spend $25 or more for shipping.
The shipping rates you choose will depend on the individual needs of your business. Do some research to see which style is right for you before you make a decision.
International Shipping
International shipping can be challenging, especially when you have to take duties and extra expenses into account. To determine if international shipping is right for you — and whether you can afford to accept international orders — ask yourself the following questions:
Is there an international demand for your product?
Will you be required to change the product packaging due to language or legal requirements?
Is the product suitable for international shipping? Some items, such as aerosols, cigarettes, ammunition and explosives, cannot be shipped internationally.
You'll also need to contend with customs, tariffs and duties when shipping internationally. Using an incorrect tariff code can lead to higher duties and taxes or to your shipment being delayed. You've got two options when it comes to ensuring duties and taxes are paid — delivery duty paid, where the seller is responsible for them, and delivery duty unpaid, where the customer is responsible for all the duties and taxes.
Finding a Shipping Carrier
Shipping is the backbone of an eCommerce site. Making sure you're using the right carrier for you is one of the most important decisions you'll ever make as a business owner. Consider a few things when you're choosing a carrier, including:
Weight restrictions, since some carriers will only ship packages up to a certain weight and most will add an additional surcharge for oversized or overweight shipments
Whether or not the carrier is reputable
Whether or not the carrier will work with your chosen shipping rates
Whether or not you're going to be shipping internationally.
Insurance and Tracking
Finally, you need to consider insurance and tracking. Both are relatively inexpensive but offer a great deal of security for both you and your customers. Shipping insurance will protect you if the package is lost or damaged in transit. Tracking will allow both you and the customer to track the package and ensure that it reaches its destination safely.
Looking Forward
eCommerce will continue to be a large part of the retail industry for many years to come. Choosing the correct shipping solutions can mean the difference between success and failure for businesses both small and large.