Purolator Int. Launches the Long Island Supply Chain Index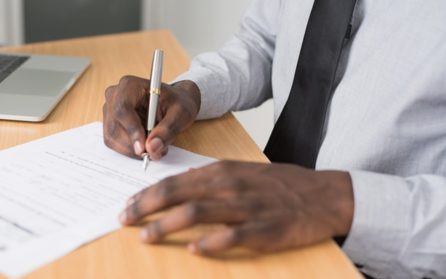 FOR IMMEDIATE RELEASE
Survey Data Reveals the Long Island Manufacturing Industry Forecast as an Indicator of Overall Economic Health for the Region
————————
 Long Island Manufacturing Leaders Anticipate Growth in New Orders and Production in Coming Months
JERICHO, NY – March 9, 2016 – Purolator International, the leading provider of cross-border logistics, today launches its first Long Island Supply Chain Index, a quarterly survey of Long Island manufacturers' business forecast for the six months ahead. The survey will be used as an overall indicator of Long Island's economic health.  The survey results announced today reflect Long Island manufacturers' plans through May 2016.
"There's been a lot of talk about Long Island transitioning from its 'roots' of manufacturing to become a services and technology region.  While this is positive growth, and something that is happening on the national scale as well, it's important to remember why manufacturing is so vital to the economy," said John Costanzo, President, Purolator International.
"Manufacturing does more than any other industry to generate economic growth.  Beyond job creation, which in and of itself is hugely significant, manufacturing feeds activity into every other economic sector.  More than seven jobs can be created from a single manufactured good – product design, engineering, supply chain, production managers, delivery, sales, and marketing," continued Costanzo.
The inaugural Long Island Supply Chain Index reached 200 Nassau and Suffolk County manufacturing leaders, who participated in the phone survey conducted by Stony Brook University and Princeton Survey Research Associates.  The findings are being unveiled today at a Long Island Association breakfast meeting.  Following the presentation, Long Island manufacturing and distribution experts will also participate in a panel discussion on manufacturing on Long Island.  Panelists include: Jon Cooper, President of Spectronics; Doug McCrossan, President & CEO of CPI Aero, Inc.; Michael Eichinger, Vice President and COO of Bay Fastening Systems; Anne Shybunko-Moor, President and Owner of GSE Dynamics, Inc.; and Leonie Huddy, Pd.D., Professor of Political Science at Stony Brook University.
"This is a timely and important discussion on where manufacturing is heading and how Long Island employees and companies can adapt to meet today's challenges and opportunities," said Kevin Law, President & CEO, Long Island Association.  "Purolator's Supply Chain Index data revealed today will be a valuable resource for the entire region."
Long Island Manufacturers Expecting Orders to Increase
Long Island manufacturing executives are anticipating growth in the coming months, with almost half (45%) of all respondents anticipating new orders will increase.  Another 49% expect new orders to remain the same.  Young executives and managers under the age of 50 were more optimistic than their older counterparts – with 59% of younger, and 31% of older executives expecting an increase.
The respondents offered a number of reasons when asked why they expect new orders to increase, including: the emergence of new customers or markets (32%), a general improvement in business conditions (21%), changing seasonal demand (18%), an expansion in their production capabilities (11%).
"All of these responses show positive momentum for Long Island.  Beyond seasonal demand, all of the other indicators for an increase in new orders suggest a regular, sustained increase in business," said Costanzo.
Another positive indicator found that half of all manufacturing companies surveyed had hired new employees in the past year. Hiring was most common in companies with higher sales – 62% of companies with sales of $1M to $100M or more had hired over the year.
Additional findings revealed:
More than half (53%) of Long Island manufacturers expect their production levels to remain the same over the next six months, with another (38%) expecting to increase their production levels.  However, an increase in production was cited more often (43%) among companies with sales of $1M to $100M or more, as well as from younger executives (48%).
Manufacturing executives did not expect to see a dramatic change in their inventory levels – 68% expected levels to stay the same, 14% expected an increase, and 15% anticipate a decline.
Even among executives of companies in which production levels are expected to increase, almost 60% believed their inventory levels would remain constant, suggesting they expected to increase both production and sales.
Another 12% of companies expecting increased production believed their inventory would actually decline over the same time period, suggesting greater demand than supply.
Most respondents expected to maintain the same level of air shipment, with 11% citing an expected increase and 4% expecting a decrease. Of those that anticipated an increase, 82% cited customer demand as the reason.
The consistent use of ground versus air shipments and consistent inventory levels also suggest a stable economy, as companies typically use more air service when the economy slows down rather than build their inventories.
The Long Island Supply Chain Index survey obtained interviews with a sample of manufacturing businesses in Nassau and Suffolk counties of New York. The survey was conducted by Princeton Survey Research Associates International (PSRAI). Data was collected by landline between November 3, 2015 and November 18, 2015. The margin of sampling error for the complete set of data is ±7.0 percentage points with a response rate of 13 percent.
About Purolator International
Purolator International is a subsidiary of Purolator Inc., Canada's largest integrated freight, parcel and logistics solutions provider. Purolator International specializes in the air and surface forwarding of Express, Freight and Parcel shipments, customs brokerage, and fulfillment and delivery services to, from and within North America. Purolator International has received numerous industry awards for its superior service and innovative solutions, including "100 Great Supply Chain Projects" by Supply & Demand Chain Executive magazine, "Top 100 Great Supply Chain Partners" list by Supply Chain Brain magazine, "Top 100 3PL Providers" by Inbound Logistics, and Logistics Management's "Quest for Quality Award." In addition to facilities throughout New York, Purolator International has locations in key U.S. markets including Atlanta, Baltimore, Boston, Buffalo, Charlotte, Chicago, Cincinnati, Cleveland, Columbus, Dallas/Ft. Worth, Denver, Detroit, Houston, Indianapolis, Los Angeles, Miami, Milwaukee, Minneapolis, Nashville, Newark, New York, Philadelphia, Phoenix, Pittsburgh, Raleigh/Durham, Salt Lake City, San Diego, San Francisco, Seattle, and Saint Louis.
For more information about Purolator International, visit www.purolatorinternational.com.