Medical Device Exporters Face Haphazard Customs/Regulatory Challenges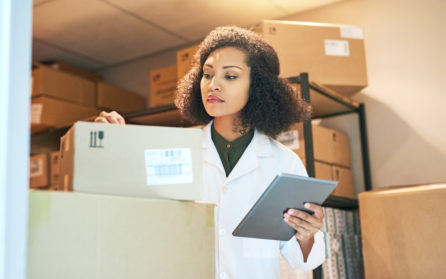 On the one hand, export opportunities have never been better for U.S. medical device manufacturers, as global demand continues to grow for high quality, innovative U.S. products.  On the other hand, an increasingly complex international regulatory puzzle may cause some manufacturers to decide the process is more trouble than it's worth.
Consider China. According to the International Trade Association, China imposed considerable regulatory changes during 2015 and 2016 that will significantly affect U.S. manufacturers.
"In March 2015, CFDA [China Food and Drug Administration] introduced new requirements for Class II and Class III medical devices.  The fee structure requires US$32,446 for initial registration of a Class II imported medical device, US$47,508 for a Class III device, and US $6,277 for a registration renewal.  These fees do not include costs for clinical trials, in-country representation, and translation."
In addition, CFDA issued a number of new rules including:  "Rules for the Classification of Medical Devices," "Measures for the Supervision and Administration of Use Quality of Medical Devices," "Naming Rules for the Generic Names of Medical Devices," and "Good Clinical Practices for Medical Devices."
These changes represent just a tiny fraction of the overall regulatory process for importing devices into China.
And this is just one country.  Manufacturers face equally arduous regulatory requirements across the globe, as each country maintains its own guidelines for medical devices.
Except for those that don't.  A number of developing countries – many of which are eager for U.S. devices – have yet to adopt medical device regulatory standards.  These countries include Chad, Haiti, the Central African Republic and Albania, among others.
It's an interesting time then, for the more than 6,500 device makers operating in the United States, who lead the world in terms of innovative, quality and sales.  Last year total exports exceeded $44 billion, a number expected to grow at a sustained rate over the next few years.  But confusing and conflicting regulatory – and customs – requirements threaten to impede that growth.
A growing number of manufacturers have found an easy solution, by enlisting their experienced logistics provider to tackle these issues on their behalf.  Not only can an experienced provider ensure full compliance with every country's customs requirements, but special handling can fulfill certain regulatory mandates.  For example, many providers have access to technology-based sensors, that can continually monitor a shipment and provide real time information with regard to temperature and other in-transit conditions.  This will allow a manufacturer to keep close tabs and ensure that handling meets all regulatory requirements.
A new white paper from Purolator International, "Challenges and Opportunities for Medical Device Manufacturers," discusses this and other challenges facing the industry.  Please click here to download a complimentary copy.