How to Find a Logistics Provider with Your Bottom Line at Heart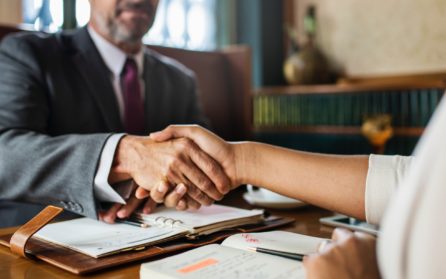 There's much more to supply chain costs than the actual costs of moving freight from Point A to Point B. Knowing about these additional, "behind-the-scenes" costs can empower a shipper to take charge of its spending and work to reduce, possibly even eliminate, unwarranted charges. McKinsey & Company estimates transportation charges alone can be reduced by as much as 30 percent by identifying and addressing hidden inefficiencies.
But where to start? An obvious place to begin is with a detailed audit of all freight and logistics-related invoices. An intense invoice examination will likely reveal many of these charges have been hiding in plain sight all along but allowed to go unnoticed and unquestioned. A shipper should check its supplier contracts to determine if any of these charges violate the terms of the contract or if the "extra" services actually fall within the scope of regular services outlined in the contract.
In instances where extra costs seem justifiable, a shipper can take steps to minimize their impact on the bottom line. A company that regularly incurs excessive waiting charges, for example, can instill best practices by ensuring shipments are ready and available for immediate loading when a truck arrives. A company that regularly pays for "express shipping guaranteed by 10am" might want to rethink if expedited levels of service are truly required.
A preferred approach of many logistics experts is the "clean-sheet" solution, whereby a shipper begins with a blank slate to identify a shipment's precise supply chain needs. Once specific services are identified, that baseline is used to select the most efficient and cost-effective provider. The clean-sheet approach avoids the trap of simply renewing existing supply chain contracts without taking the time to address fundamental weaknesses and inefficiencies.
An integral part of any effort to reduce costs will be an experienced logistics partner that understands your priorities and is dedicated to helping you succeed. Keep in mind, especially with regard to accessorials, that these hidden costs can be a source of income for a logistics provider. Don't assume every provider has your best interests at heart, not when helping reduce your costs has a negative impact on the logistics provider's bottom line.
It's critical then to do your homework. Take the time to research multiple logistics providers and use a set of benchmarks and criteria to make sure you select the best possible carrier. 
Tips for Finding a Good Supply Chain Logistics Provider
When it's time to choose a partner for your supply chain logistics, there are important characteristics that you should look for in companies that you're considering.
Your Logistics Provider Should be a Partner
First, you want to make sure any potential logistics provider sees you as a partner rather than as simply another account. A true partner will want to understand your business objectives and will be eager to share ideas for using its resources to help achieve those goals. If you get a feeling that your business would not be a priority, it's probably best to not pursue such a provider.
Your Logistics Provider Should Prioritize Customer Service
Not every logistics provider prioritizes customer service, so it's important to dig deep and determine exactly how each provider defines "good customer service." An exceptional provider will assign a dedicated customer service representative to your account. This individual will work directly with you and have a complete understanding of your scheduled pickups and deliveries. Should something go wrong, this individual will often have the problem fixed before you even know about it. A good customer service representative will be available to help you understand all charges on your invoices and can proactively work to help minimize costs where possible.
If you get the sense that a logistics provider isn't being up front with you about cost, service capabilities, or experience, there's probably a reason for this lack of transparency. Make sure you select a partner that demonstrates openness with regard to discussing all aspects of service, including costs and especially accessorial charges and fees that often end up hidden in an invoice.
With so much at stake, it's imperative to feel a sense of trust toward your logistics provider. Building that sense of trust takes time, but you can get a feel for a provider's performance by talking with some of its existing accounts, reviewing media articles about the company, and by the sense you get from your initial interactions with the individuals who will be servicing your business.
In today's technology-driven world, innovation is dramatically changing key supply chain processes and adding efficiency and capabilities that were unthinkable just a few years ago. Make sure your logistics partner has invested in technology and uses its capabilities to develop increasingly strategic solutions for your supply chain needs. A truly innovative logistics provider will never say, "It can't be done," but instead will find a way to build the solution you need.
Your Logistics Provider Shouldn't be "Too Good to be True"
If a provider promises to completely eliminate all "hidden fees" and provides a cost estimate far below that of every other provider, it's probably too good to be true. By researching several logistics providers, you will have a good idea of "about" how much your freight costs will be and an understanding of what are considered "acceptable" or "standard" fees. Any outlier that offers high levels of service at abnormally low cost will likely result in a failure to perform as advertised or in exorbitant "fine print" fees.
Why a Good Logistics Provider Will Benefit Your Team and Customers
An article in The Wall Street Journal referred to free shipping as a "loss leader" for online retailers since, as retailers are keenly aware, free shipping comes at quite a cost. As the Journal article points out, shoppers are more likely to spend more with an online retailer that offers free shipping, which hopefully will offset the costs of free shipping.
Free shipping is one of many underlying costs that make up a business's overall transportation and logistics costs. Other costs – some of which may be buried deep in a freight invoice – include product returns, shipping inefficiencies, and improperly assessed accessorial charges. At a time when transportation managers are under pressure to reduce costs and improve efficiency, these are the precise fees and add-ons that should be closely examined and, where possible, either negotiated or eliminated. By some estimates, supply chain costs can be reduced as much as 30 percent by putting existing expenditures under a microscope and questioning some of these passed-through costs.
As businesses are scrutinizing every dollar spent on logistics and transportation, it makes sense to understand exactly where costs are being incurred. And with the right logistics partner on its team, a business can easily bring these costs under control and add a heightened level of efficiency in the process.
Purolator International Has Your Bottom Line at Heart
Purolator is the best-kept secret among leading U.S. companies who need reliable, efficient, and cost-effective shipping to Canada. We deliver unsurpassed Canadian expertise because of our Canadian roots, U.S. reach, and exclusive focus on cross-border shipping.
Every day, Purolator delivers more than 1,000,000 packages. With the largest dedicated air fleet and ground network, including hybrid vehicles, and more guaranteed delivery points in Canada than anyone else, we are part of the fifth-largest postal organization in the world.
But size alone doesn't make Purolator different. We also understand that the needs of no two customers are the same. We can design the right mix of proprietary services that will make your shipments to Canada hassle-free at every point in the supply chain.
To partner with Purolator International, contact us today. We look forward to working with you!