Hidden Fees and Unexpected Costs in your Supply Chain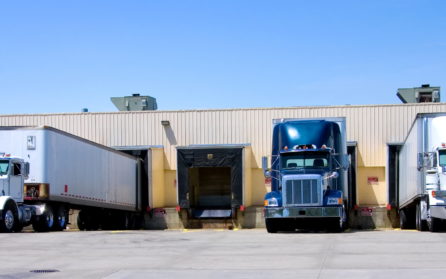 Next time you see an 18-wheeler stuck in a traffic jam, you'd better hope it's not carrying a shipment addressed to you or your business. That's because, as reported by Forbes Magazine, traffic congestion costs the U.S. trucking industry nearly $50 billion each year in lost productivity. That amounts to about $26,000 per truck, and guess who pays the costs?
That's right, costs are generally passed along to shippers, and ultimately to consumers. The cost of poor infrastructure is just one of several "hidden" or "below the surface" fees that go into the transportation and logistics costs U.S. businesses pay each year. Other fees that are seemingly slipped in to transportation bills include costs associated with "free" shipping, costs resulting from shipments that arrive damaged, regulatory costs and excessive or unwarranted accessorial fees. This is in addition to costs resulting from inefficiencies and redundancies in warehouse and transportation operations that often go unnoticed.
Research by McKinsey and Partners estimates that supply chain inefficiencies are so widespread, a business could reduce warehouse costs by up to 50 percent, and transportation costs by 40 percent if corrective steps are taken.
The first step in taking control of these hidden costs though, is knowing about them. A business can start by conducting an audit of all freight and supply chain costs. Dig deep into the fine print and ask questions about any charges that look suspicious. There's nothing to lose and everything to gain from asking a logistics provider to explain a certain charge, or provide supporting documentation.
A new white paper from Purolator International, "From 'Free' Shipping to Product Returns: Understanding Hidden Costs in your Supply Chain," discusses several factors that help drive up overall supply chain spending. The paper highlights the impact these charges can have on the bottom line, and identifies solutions for managing these costs, if not eliminating them entirely
Please click here to download a complimentary copy of Purolator's new white paper and learn more.