For U.S. Businesses, Lots of Optimism with a Heavy Dose of Uncertainty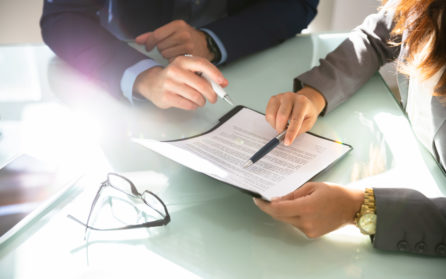 When Dow Chemical CEO Andrew Liveris emerged from a mid-February meeting with President Trump and senior administration officials, he told waiting members of the media:  "Some of us have said this is the most pro-business administration since the Founding Fathers.  There is no question that the language of business is occurring here at the White House."
Liveris was at The White House as part of a group of 24 CEOs representing the nation's largest manufacturers including Dow Chemical, General Electric, Lockheed Martin and Ford.  The DOW CEO has been asked by President Trump to lead an "American Manufacturing Council," to focus on igniting manufacturing opportunities in the U.S.
This sense of optimism is shared by the nation's small businesses, with the National Federation of Independent Business (NFIB) announcing a 12-year high in its small business optimism index.
Amidst all this excitement though, there is also a deep sense of uncertainty, as businesses wait to see exactly how some of President Trump's campaign pledges shake out.  Will the President pursue his vow to impose a 45 percent tariff on imports from China?  What exactly is in store for USMCA, which the President has called "the single worst trade deal ever approved in this country."
The Administration has vowed to revisit existing trade practices that, the President says, in their current form are unfair to U.S. businesses.  At the same time, both the President and Congressional leaders have pledged to reduce the United States' sky high 35 percent corporate tax rate, and reduce the regulatory burden on businesses.
A new white paper from Purolator International, "2017 International Trade Uncertainty: What's at Stake for U.S. Businesses," offers insight about each of the front burner issues now under consideration.
The paper also discusses actions taken in recent months by our top trading partners to further their own trade positions.  Canada, for example, significantly strengthened its international position with finalization in late December of the Comprehensive Economic and Trade Agreement (CETA), which is a free trade agreement between that country and the nations of the European Union.
It's an interesting time.  But with so much at stake, businesses must keep informed.  Start now by clicking here to download a complimentary copy of Purolator's new white paper.