Export Tips for eCommerce Success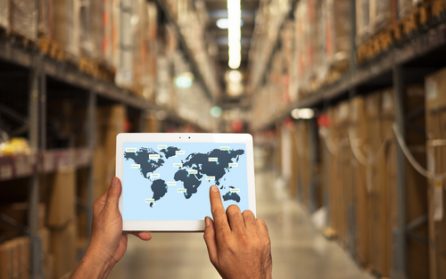 The good news is, according to eBay's US Small Business Global Growth Report, more than 90 percent of businesses operating via the eBay platform export, with almost 80 percent selling to five or more countries.
The not so good news comes from U.S. Small Business Administration head Linda McMahon, who recently told an audience:
"Even though 96 percent of the world's consumers, and over three-quarters of the world's purchasing power is outside of the United States, only one percent of all of America's small businesses are exporters."
It seems then, that while a growing number of businesses – especially small-and-medium size operations – are taking advantage of eCommerce to reach customers in new markets, the vast majority of businesses have yet to avail themselves of export opportunities.
There are many reasons for this.  When asked "why don't you export," answers typically include:
"I'm afraid I won't get paid by my international customers."
"The customs process is overwhelming."
"My business isn't big enough."
"There isn't a market for my products," or
"I don't know how to get started."
A new white paper from Purolator International, "Seven Steps to Export Success:  Top Considerations before reaching out to International Markets," can help alleviate these concerns. The paper highlights top issues – including mistakes made most often – of which a potential exporter must be aware.
For example, are you aware that there have never been more federal and state export assistance programs in place than there are right now?  At the federal level, government assistance is available through agencies including the U.S. Commercial Service and the Small Business Administration that offers guidance on issues including export fundamentals, developing an export strategy, identifying new customers, and even securing start-up financing.  Similarly, every state maintains a trade office to help support local businesses find export opportunities.
Most businesses fail to realize the enormous support network available to them, including the importance of an experienced logistics provider.  The right logistics partner will alleviate all concerns about international deliveries, including management of all customs requirements, and local distribution and cultural issues.
Successful exporting requires good planning, a firm commitment and a strong team.  Click here to learn more about the key challenges that can help ensure success by downloading a complimentary copy of Purolator's white paper.