eCommerce Shoppers Raise the Bar for Last Mile Service Expectations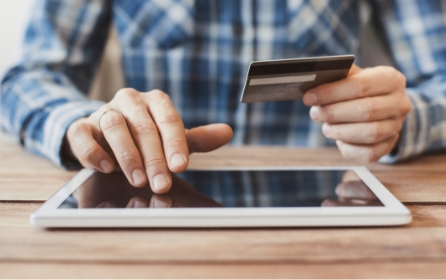 One New York college student recently took to her blog to post about the distress she felt after learning her Amazon shipment had been delayed.  The shipment was supposed to have been delivered within two days, but was apparently misplaced during the end stages of delivery — the phase referred to as the "last" or "final" mile — and was going to be arriving late.  "I felt my heartbeat rapidly increasing and my legs shaking," the student wrote.  "I had to wait a whole extra two days," she added, which "seems like an eternity in today's society."
Whether or not this individual's reaction is extreme or a sign of "the new normal," it's clear that things have changed with regard to last mile service expectations.  And while retailers have always understood the importance of flawless last mile service, with as much as 30 percent of overall transportation spend going to this stage of the process, it's necessary to ensure revenue and priorities are being spent in the right areas.
One of the biggest changes has been expectations for increasingly fast service.  Research from Deloitte found almost 90 percent of consumers now consider "fast" to mean no longer than 2 days, whereas 63 percent considered 4 days acceptable just a year earlier.  And, 80 percent would prefer same day delivery.  In other words, the pendulum is moving toward faster delivery expectations, and retailers must find a way to keep pace.
But finding a way to meet customer expectations — including the strong preference for free shipping
— can be a challenge, especially for smaller retailers that don't have the huge volume of an Amazon, Walmart or other industry giant.  Free shipping comes at a price, and so do expedited service levels.  Someone has to pay, so how can a retailer provide these services without having to absorb the cost?
Fortunately, savvy logistics providers are responding with technology-driven, innovative solutions that are helping retailers retool their last mile strategies.  An experienced provider will ensure routes are highly optimized, inventory is ideally located, and that waste and inefficiency are completely eliminated from a retailer's logistics strategy.  For example, one southern California-based sporting equipment manufacturer was able to shave days off its logistics plan for Canada-bound shipments, by switching to a logistics provider with access to a broader network of assets.
A new white paper from Purolator International, "Winning the Battle for E-Commerce Last Mile Excellence," details current changes and solutions within the last mile category.  As the paper makes clear, last mile competency has become a critical factor in the overall customer experience, and in allowing retailers to distinguish themselves from competitors.  Smart retailers are rising to the challenge, and relying on their logistics providers to help chart a path forward.  These retailers will be rewarded with customers' loyalty and sustained growth, with much of that growing coming from retailers that did not make the necessary last mile recalibrations.
To download a complimentary copy of Purolator's white paper, please click here.