Drone Deliveries for AOG Parts? They May Be Closer Than You Think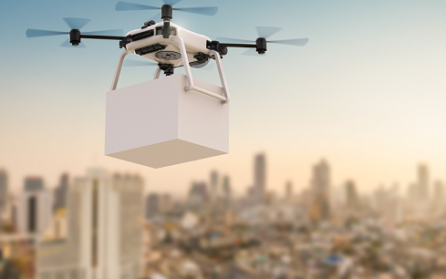 According to the U.S. Federal Aviation Administration (FAA), during 2018 there were more than 16,000 reported aircraft collisions with birds and other types of wildlife, that resulted in almost 96,000 hours of aircraft downtime, and $92 million in direct and other monetary losses.  In addition, a commercial aircraft is struck by lightning on average every 1,000 flight hours, which is the equivalent of one strike per year.
Aside from the potential harm to passengers, lightning, wildlife, hail, and any other type of in-flight disruptions pose serious – and costly – risks to planes.  Any plane subject to such a disruption is required to undergo a complete examination, but in many instances, the resulting damage can be hard to detect.  In recent years though, the post-incident assessment has gotten a big boost with the introduction of drones to the process.  A few examples include:
K.-based MRO Drone Ltd. has developed its Remote Automated Plane Inspection and Dissemination (RAPID) system, described as "a highly automated drone-based aircraft damage inspection and integrated reporting system." According to the manufacturer, RAPID can reduce AOG time by 90 percent, and cut associated costs by millions of dollars per year. 
Last year Airbus debuted its Advanced Inspection Drone at the MRO Americas exposition. As reported by UNIFLY, the drone is for use inside of a hangar, with capabilities that include visual checks, an integral visual camera, a laser-based obstacle detection sensor, flight planner software, and an Airbus aircraft inspection software analysis tool.  The drone captures images via its on-board camera, which are then sent wirelessly to the operator's computer for real-time review.  Meanwhile, the software automatically generates an inspection report.
In June 2019, Boeing announced an investment in Robotic Skies, a global network of certified "unmanned aircraft system" (UAS) repair centers designed to keep "UAS flying safely, efficiently and affordably" around the world. According to GeekWire, the move is consistent with Boeing's wider effort to "work its way into the ecosystem for autonomous flight."
Also in 2019, Chicago-based AAR aviation services provider announced the integration of Doncle drone technology into its MRO operations. The drone technology was initially piloted at the company's Miami facility where, the company said in a press release, "with laser positioning, the drone can safely perform end-to-end visual inspections of B737 and A320 aircraft in under an hour."
It's clear then, that drones already have a place in the world of aviation maintenance and repair.  So, can the next step – the use of drones to ferry critically-needed parts – really be that far away?  A cursory look at the facts would seem to indicate drone deliveries will be here before long.   Which means smart AOG operators should already be thinking about how drones could affect – and improve – their operations.
In October 2019, for the first time, the FAA approved an application by United Parcel Service to operate a fleet of commercial drones.  According to CNBC, the move gives the company "broad privileges to expand unmanned package delivery," and is a "milestone" in commercial drone delivery.   In a statement, UPS said it plans to proceed with package deliveries to hospital campuses, with the potential to expand to other services down the road.  UPS was approved for FAA Part 135 certification, which enables the company to fly at night, and out of sight of the operator.  Further, CNBC reported, the approval allows the drones to carry cargo weighing more than 55 pounds.
Meanwhile, companies including Amazon, Uber and Google parent Alphabet are continuing their efforts to develop drone strategies for use in consumer package deliveries.  In September 2019, Alphabet's Wing subsidiary  teamed up with Walgreens on a pilot program that offers drone deliveries to "eligible" residents of Christiansburg, Virginia.  In a statement, Walgreens explained that Christiansburg had been selected because of its close proximity to Virginia Tech, which had been instrumental in the drone development process.
Not to be outdone, CVS announced in October that it was partnering with UPS on its own drone-delivery venture.  As reported by CNN, the pharmacy did not announce when its drone service would start, or which localities would be targeted, but said deliveries would include packages weighing up to five pounds that would be left on a household's front or backyard.
And then there's Amazon.  It was Amazon CEO Jeff Bezos who first drew the world's attention to the possibility of drone deliveries when, in a 2013 interview on 60 Minutes, he showed a demonstration of his test "octocopter" making a consumer delivery.  Bezos premised that Amazon's drones would be capable of delivering packages weighing up to five pounds – which would account for roughly 85 percent of all Amazon shipments – with consumers receiving their packages within 30 minutes of placing their order.
Although Bezos' prediction of widespread drone deliveries within five years proved overly-optimistic, the company is committed to the concept.  In October 2019, The Wall Street Journal reported the company has "settled" on a hexagonal design that allows the drone to switch between a "vertical helicopter-like mode and a horizontal-plane mode."  The internet giant expects to begin drone deliveries "within months," but has not disclosed details, including test locations.
Walmart is also actively pursuing drone package deliveries, although the retailer has not made public any timeline or specific plan.  And while the company has reportedly filed "hundreds, if not thousands, of patents related to drones and other autonomous delivery systems, as reported by its hometown paper the Northwest Arkansas Democrat Gazette, "there's no guarantee any of them will ever be implemented."  Speculation was piqued though, when news broke in October 2019 that Walmart had submitted two patent applications, that appeared to outline a drone delivery device capable of navigating high-rise – i.e. urban apartment — buildings.
All of this U.S. activity is occurring at a time when several international initiatives are much further along.  A few examples include:
Israeli technology firm Flytrex currently delivers restaurant meals, including beer, to consumers in Reykjavik, Iceland. According to the Times of Israel, drone coverage extends to roughly half of the Icelandic city.  More recently, in August 2019 Flytrex received approval from the U.S. FAA to launch a pilot in Holly Springs, North Carolina.  Similar to the Reykjavik project, drones will deliver on-demand, unmanned food delivery services to local residents.  
Chinese drone technology seems poised to solve what had been an insurmountable problem, namely the remoteness and geographic isolation of certain parts of the country. According to Bloomberg, an estimated 590 million Chinese rural residents live either in mountainous or isolated regions that are hard – sometimes impossible — to access by truck.  Enter drones.  In 2017, China's Civil Aviation Administration greenlighted a plan by internet giant JD.com to begin drone deliveries to certain rural areas.  Meanwhile, Alibaba, another leading Chinese online retailer, is pursuing a drone delivery strategy "capable of carrying a ton of goods more than 1,500 kilometers."
Closer to home, in Canada, a partnership between Drone Delivery Canada (DDC) and Air Canada will allow DDC to market is delivery services across the airline's marketing and sales platforms. The agreement, hailed as "transformational" by  DDC CEO Tony DiBenedetto, will – once it receives regulatory approval — allow the drone company to market its 150,000 drone delivery routes through Air Canada's established networks.
So, what does all this mean for AOG deliveries?  Essentially, it means it's not a question of if, but when drones will be able to carry spare parts to stranded aircraft.  Imagine the possibilities.
The 13 miles that connect New York's JFK and LaGuardia airports are sometimes called "the longest 13-mile stretch" in the country, for anyone attempting to make the trip during morning or evening rush hour.  And with most international flights departing JFK in the early evening hours, AOG situations are likely to occur at the peak of the evening rush.  In some instances, it can actually be faster to source a part in Atlanta, and fly it to Kennedy, than attempt a ground delivery from LaGuardia.
As incredible as that sounds, it is reality for AOG desk operators.  Similar stories play out across the country – the 25 miles that separate Miami and Ft. Lauderdale airports, or the 32 miles between Chicago O'Hare and Midway airports – can seem insurmountable for a driver trying to reach a plane full of waiting passengers.
Imagine then, a drone flying over the bottlenecks, with seamless parts deliveries.    Imagine having the confidence of knowing that a part will arrive on time, minutes after the order goes out, and that a plane stuck on the ground will soon be airborne.
As drone developers and manufacturers continue to work with the FAA and other regulators to map out "rules of the road" and technical specifications for drone equipment and deliveries, it's become clear that there is no turning back.  Drone deliveries are in our future, with the potential to transform AOG supply chains.
It's an exciting time.  It's also time for forward-looking AOG managers to get on board, and embrace the potential of this new technology.
---
About the Author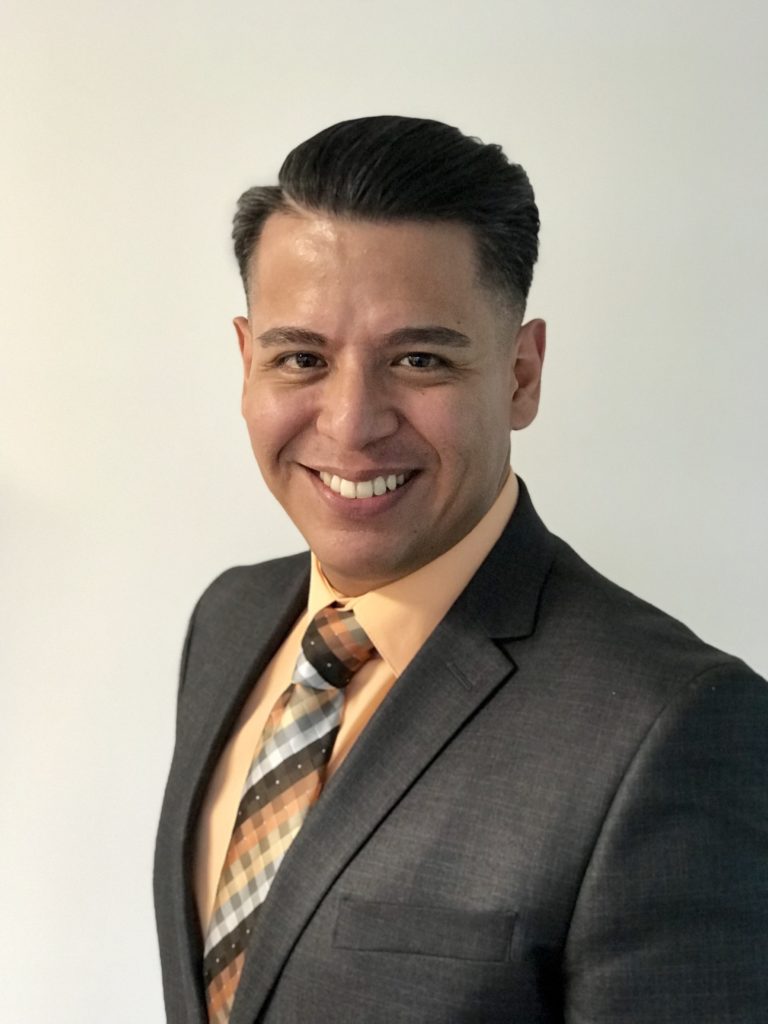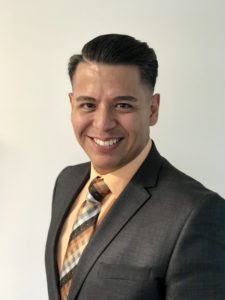 Mario Rojas is a Business Development Executive – Aviation Logistics Services with Purolator International . Prior to that, he spent his career working in various operational roles expediting international shipments for companies such as DB Schenker and UPS Air Cargo. Mario comes from a family of Aviation experts. He enjoys traveling the world for business and pleasure and his favorite destination is Innsbruck-Austria.