"Death, Taxes and Customer Returns" – New White Paper Details Challenges and Opportunities for Businesses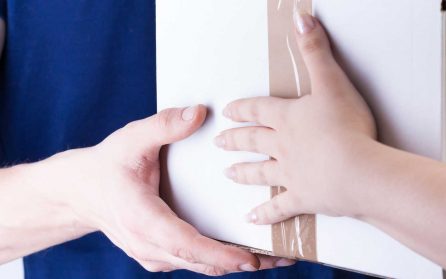 While no retailer enjoys dealing with customer returns, an alarming number of distribution center managers  — 44 percent in one study – said they consider returns a "pain point" in their operations.  And for retailers that must contend with returns coming from Canadian customers, the process can be even more painful.
The reason for all the pain?  Lack of planning, for one thing.  Until recently returns management was the 600-pound gorilla in the supply chain.  Everyone could see the problem, but no one wanted to address it.
That's all changing, as businesses are increasingly realizing that (a) customers care very much about how they are treated when they return a product and (b) there is money to be had, and lots of it by reselling non-defective returns in the secondary market.
Smart businesses are enlisting the services of experienced logistics providers to help construct returns policies to meet their unique business needs.  Key considerations include the frequency with which returns are delivered, whether to maintain a designated returns processing center, establishing core processes for returns handling, and incorporating a highly effective customer service component.
Businesses that ship regularly to Canada face added challenges including a trip across the border and a stop at U.S./Canada customs.  Purolator International recently published a new white paper:  "Death, Taxes and Customer Returns:  Turning the Unavoidable into a Supply Chain Opportunity," that details the added challenges of cross border returns management.
For one thing, products that leave the U.S. as exports, return as imports.  Products entering the U.S. must be in compliance with a bevy of regulatory mandates, paperwork filings and duty/tax requirements.  However, product returns are eligible for priority treatment in some areas.  But unless a logistics provider is aware of the exact nuances of Canada Border Services Agency (CBSA) and U.S. Customs Border Protection (CBP) policies, a shipment may not receive the benefits to which it is legally entitled.
Before returns arrive at the border, a business will need to determine the most efficient method for gathering those packages, which will likely be arriving from points all across the vast Canadian landscape.  Ask your logistics provider about intra-Canada consolidation, whereby packages will be combined into smaller shipments, thereby eligible to cross the border as a single unit.  This will reduce border wait times and help control customs and brokerage fees.
Another consideration is making the returns process as easy as possible for your Canadian customers.  Canadian consumers expect the same high level of customer service as American customers, and according to the 2008 TD Trust loyalty survey,fully 95 percent said good customer service "can make or break" a relationship with a particular brand or company.  A few things to consider:
Include a pre-printed returns label in the original packaging, or allow customers to print a label directly from your website.
Returns Material Authorization (RMA) whereby the consumer alerts you in advance of a product return will give your consumer tracking/visibility into the status of a return, and will allow you to understand exactly what merchandise is being returned, and for what reason.
Access to good customer service.  Technology now makes it possible for a business to implement state of the art solutions that allow customers to track their returns and get the information they need.  But for those issues that can't be addressed online, businesses need to invest in human resources that allow customers to speak with trained and polite agents.
Returns management is slowly losing its stigma as a necessary evil of doing business.  Businesses are beginning to understand that with those returns comes opportunity.  Purolator's white paper will help you understand the components of a solid returns management process, including the extra steps for returns coming from Canada.